Thoughts of Bonus Days Turn Into A Full Bonus Week For You, Plus Snowmaking!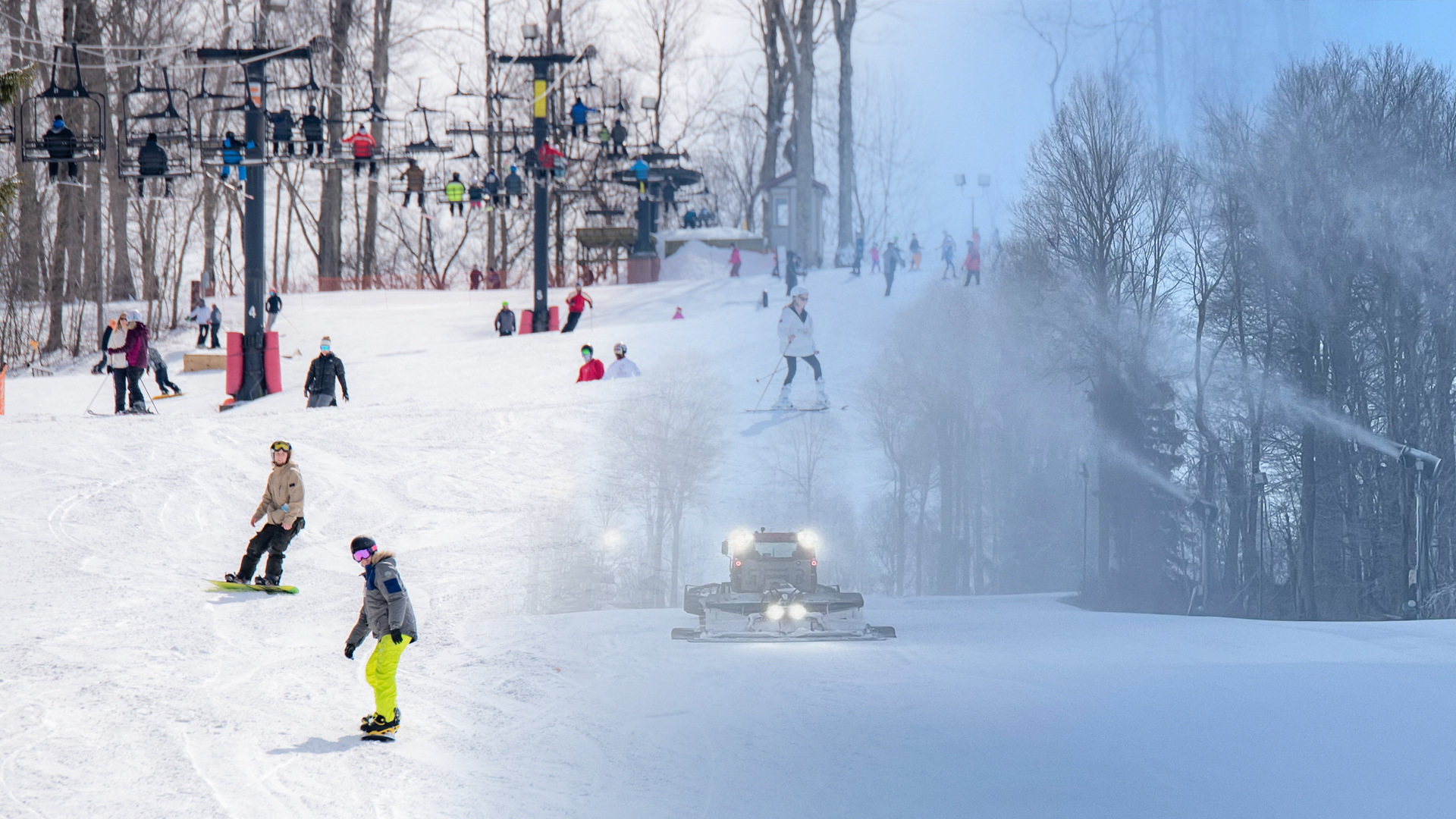 Eyyy, Winter is sticking around! Soooooo we are going to Keep The FUN Going Out Here For YOU, with… drum roll please… offering not just a bonus day or two, but Normal Hours for a Bonus WEEK! of Skiing and Snowboarding this Monday, March 13th through closing for the Season Sunday, March 19th at 6PM. We will hold Weekday pricing through even the Weekend, with only Online Bookings available. All Amenities will continue to be offered, from Lessons to Food and Beverages, plus opportunities for you to save on gear at our Ski Shop Sale!
We are loving how the forecast is delivering on the snowier side of things this weekend here in the Valley, and with temps dipping at night and staying on the cooler side early week, we will look to… second drum roll please… #STSnowmaking for producing a noticeable difference in refreshing the snow surface conditions for you! We are going to crank the system up a couple more times (likely early week as nighttime temps allow) to offer the best possible conditions to round-out your Season! We hope you are All About It! and we're looking forward to seeing you out here!!!
Monday, March 13th - Friday, March 17th
10AM-9PM
Saturday, March 18th
Save $10 With Weekday Pricing
9AM-9PM
Sunday, March 19th
Save $20 With Weekday Evening Pricing All-Day!
9AM-6PM
No Promo Code Needed... Based On Day Selected, Savings Already Marked-Down In-Cart:
Make Your Lift Ticket Booking Here
---
« Back to Beginners Area
« Back to General
« Back to Skiing