Quick Details
Vertical Descent Tubing Park at Snow Trails
Complete with up to 7 Tubing Lanes, Conveyor Carpet Lift, and Tubing Lodge with outdoor Fire Pit, Snack Bar, Restrooms, and panoramic view of Tubing Park.
Enjoy the winter months with an alternative to skiing and snowboarding, not to mention sled-riding! Remember the dreaded up-hill trek required to go sled-riding? Not here! We've got the perfect answer- a conveyor carpet ride back to the top! Enjoy fun with family and friends at Vertical Descent because a family atmosphere is exactly what we strive to create here at Snow Trails.
Tubing Ticket Hours & Rates or BUY NOW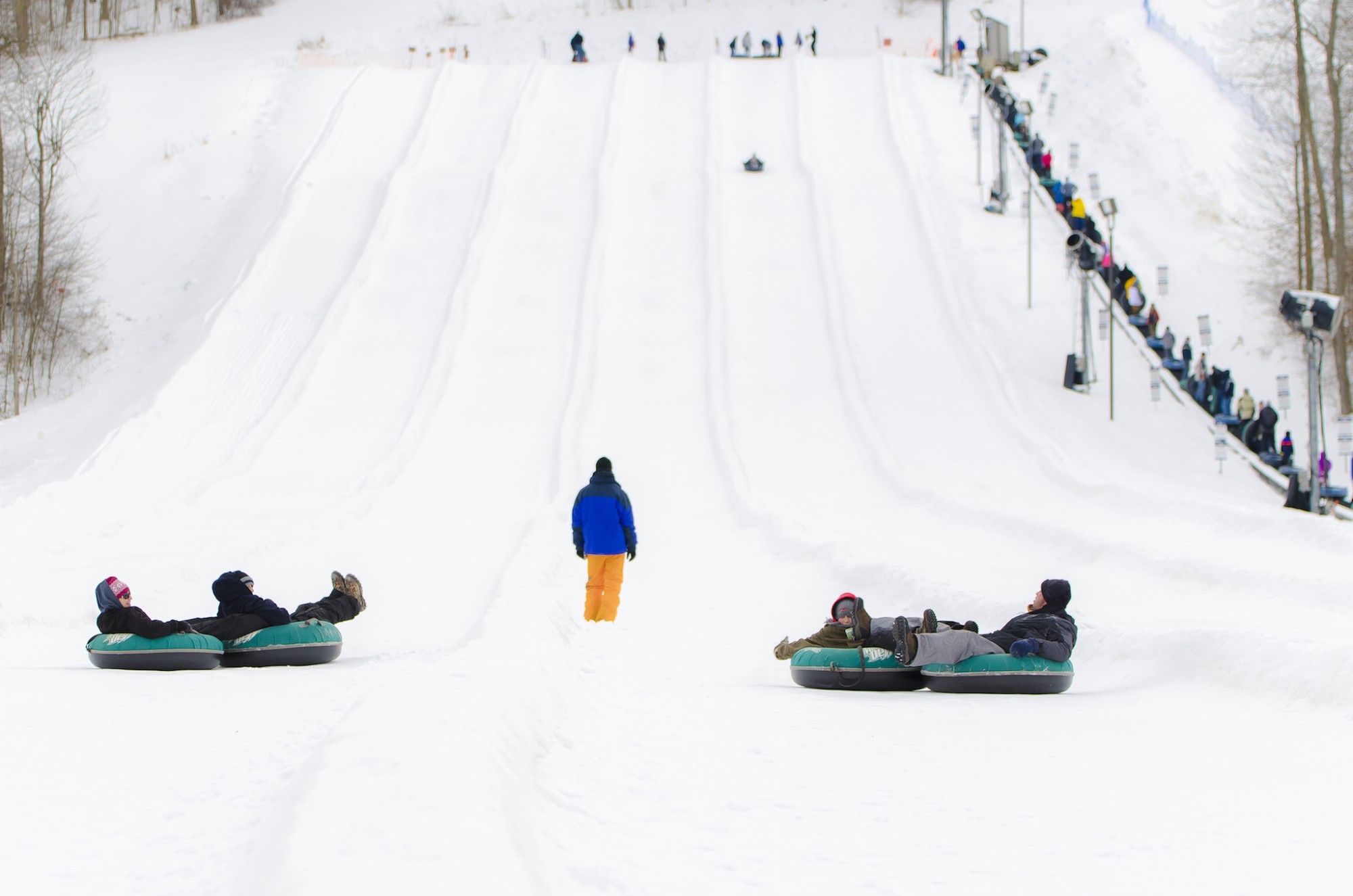 If you are unfamiliar with snow tubing, it is the fastest growing winter sport in the country. To describe the Tubing Park a bit, snow tubing lanes consist of a groomed center surface with snow banks on each side, running from top to bottom. Choose from a variety of lanes with unique rollers and surface conditions from moderate to fast. You'll slide your way down these lanes of snow and then back to the conveyor lift for another ride to the top.
Vertical Descent Tubing Park lanes stretch 1,100 feet from top to bottom at Snow Trails. Your tubing adventure begins with a 100 foot vertical drop down the first 500 feet of your lane, ending with a mellow 600 feet of run-out to slow you down at the bottom.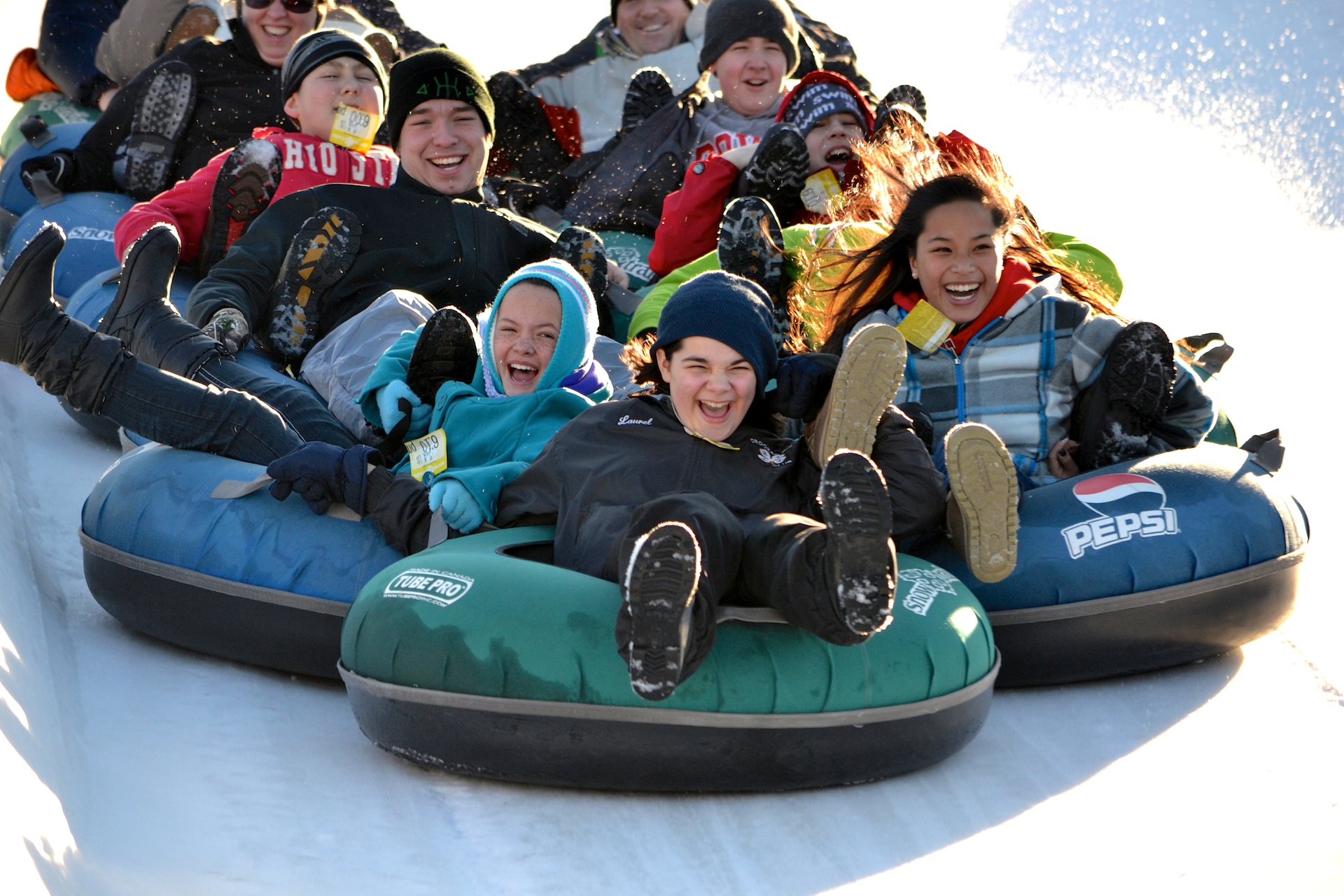 There are NO Age or Height restrictions
Adult supervision is required.
The minimum age for tubing participation is at the discretion of the parent or guardian.
All riders regardless of age or height, must ride on their own tube. Kid tubes are smaller and the best combination for linking with adult tubes to take your little one.
It is not uncommon for even two to three year old kids to enjoy a day in the park!
Each snow tubing ticket includes the use of a snow tube, tube lanes, and snow tube lift.
A Waiver Form is required for all individuals snow tubing at Snow Trails. This waiver must be signed by a parent/guardian for children under 18 years old.
Tubing tickets are non-transferable. Tube availability may be limited, prices subject to change.