Children's Programs
IT'S KIDS PLAY
Snow Trails is home to one of the Midwest's most comprehensive Children's Ski and Snowboard Program. We offer an inclusive Program for your 4 to 9 year old who is ready to have fun playing in the snow this winter! Our Program combines the fun of discovery, the challenge of trying new things, and the excitement of mastering new skills all in a safe environment. Offer your child the outdoor experience and fun of skiing and snowboarding this winter. Children are led by our dynamic Instructors who will help your kiddo have fun on snow!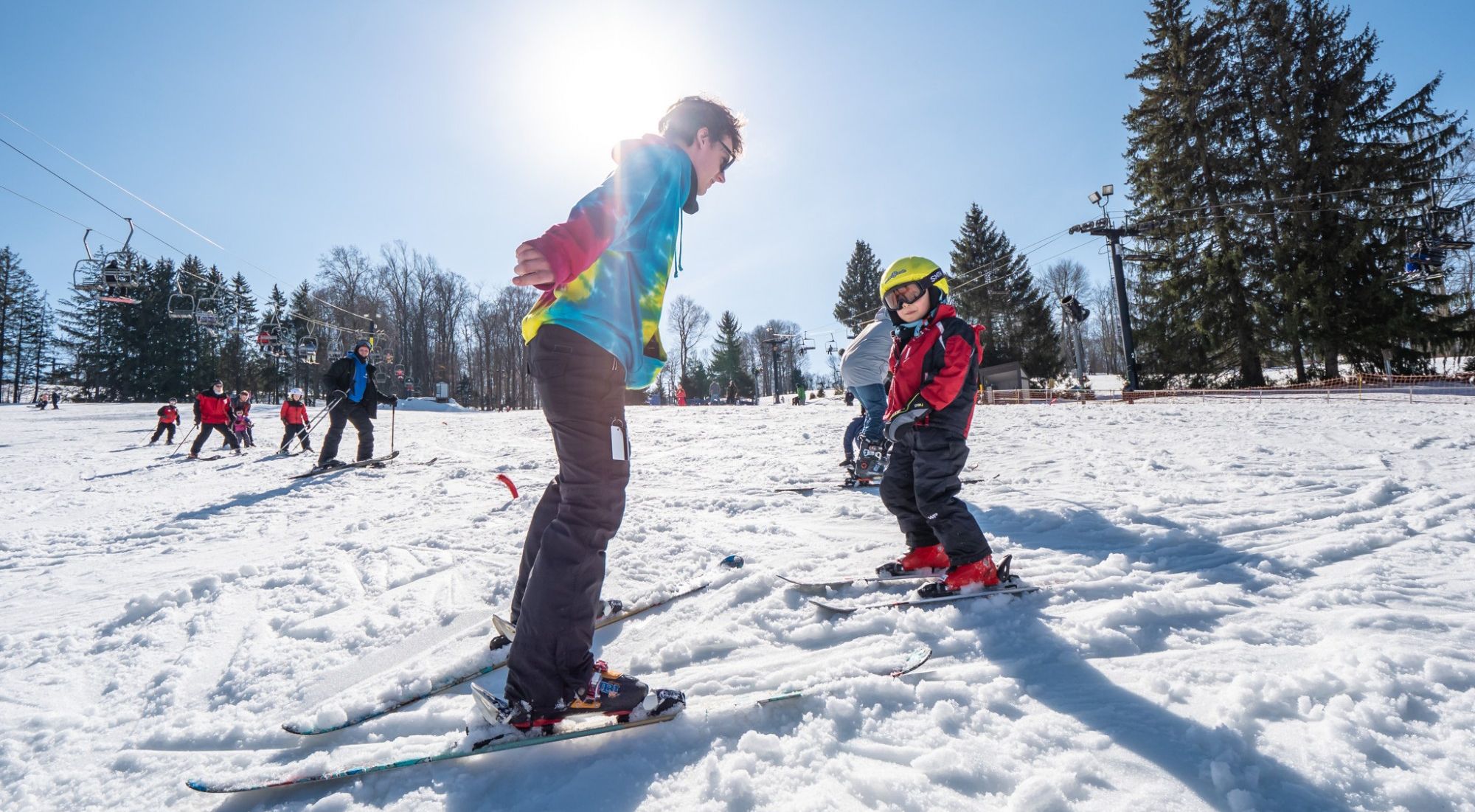 POLAR Cubs & Polar Bears PROGRAM
$145 per Session (4 - 9yrs)
AVAILABLE FRIDAYS, WEEKENDS, AND PEAK DAYS
TIMES AND DAY-PART SESSIONS VARY DEPENDING ON THE PROGRAM DAY OF YOUR CHOOSING
Morning Sessions
9
AM- 12:30PM
Afternoon Sessions
2
PM- 5:30PM
Sessions begin in December and run through the end of the season - typically mid-March. Sessions available include most Friday mornings as well as Saturday and Sunday mornings and afternoons, plus mornings and afternoons on select Peak Days. See our reservation system for specifics on start times unique to Non-Peak and Peak days. (NOTE: Dates & times of availability will be posted in early December. You can find Sample Itineraries in our FAQ.)
HOW IT WORKS
Reservations are required and need to be placed online by 6:00PM the day before. Walk-ins are not accepted.
We offer Morning or Afternoon Sessions to choose from. See our

Online Reservation System

for details.
The Children's Program includes a Lift Ticket, Ski or Snowboard Equipment Rental, Helmet, and Instruction/Supervision as well as a mid-session snack.
Pre-Check-In Opens 30 minutes prior to Program start time and

Slopes

opening. No more than three families will be permitted to enter the facility at any time. Staff will be available at the entrance to the Children's Learning Center to inform parents how the check-in process will work. Once participants have been pre-checked-in they will be given instructions on how to wait until it's their turn to enter the building.
A paperless waiver and check-in system will be utilized for speedy drop offs.
On-the-snow lesson times may vary according to snow conditions and weather. Space is limited, as student/instructor ratio is kept low for best results.
All Children's Program Sessions end at a designated time, but the day does not have to end for you and your youngster. Your child's Lift Ticket is valid for the entire day and may continue to be used, along with rental equipment, until the Slopes close for the day.
We call our students Polar Cubs and Polar Bears. Cubs are 4 to 5 years old, while Bears are 6 to 9 years old. Although Cubs & Bears are in the same session, we separate them out on the hill because Cubs and Bears have different ways of learning. Students are required to be potty trained and mature enough to follow instructions.
NOTE: There are NO REFUNDS. All Sales are Final. All schedule requests must be given 24 hours in advance of your arrival date and time. See SnowTrails.com/change for details and to make such requests.
See dates of availability and start times Here:
Children's Program Frequent Questions
Contact US: Children's Learning Center