SUMMER EVENT FACILITY RENTAL
Our spacious daylodge at Snow Trails has been a favorite for reunions, receptions, graduations, business and professional meetings, as well as fundraisers, for many over the years. Our facility is available during the non-ski season from April through early October.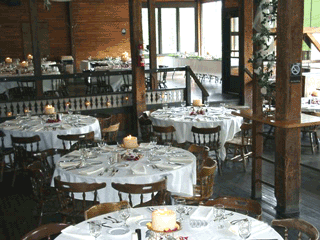 Anniversary Party & Birthday Party's
Family Reunion's
Graduations
Business Meetings
Non-Profit Events & Fundraisers
Outdoor Events and Company Picnics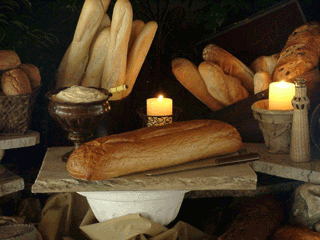 The beautiful off-season at Snow Trails is the perfect setting for any occasion, with seating in our daylodge for 215 for a sitdown meal or a cocktail approach with room for 400 guests. You will find Snow Trails offers one of the largest and most unique air-conditioned venues in North Central Ohio. We'll work hard to make your event special by providing you with the best services and amenities imaginable. Just let us know what you're looking for with your event and we'll give you the right answers to make it happen.
If you're looking to host an outdoor event with a large tent party, to accommodate a hundred or even thousands, the base of our slopes will provide the perfect back-drop and a spacious setting. From early May through the mid October we open our resort to a wide variety of themed events of many sizes and designs. Snow Trails is well equipped for your needs, and as you will see upon your first visit, has the capacity and style for your events success. Private events are not possible during the late fall and winter months.

Easy Access
Sno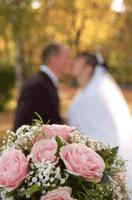 w Trails is easy to find, with just a short mile and a half jaunt off I-71's exit 169 at Rt. 13, with a central location between Columbus and Cleveland.
With a variety of accommodations located at this exit and the quaint Cottages and Inns of Spruce Hill, just beside our slopes, we will make sure to help you and your guests find your lodging of choice.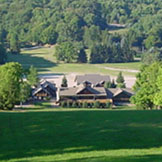 MEMORABLE RESORT RECEPTIONS
Gorgeous slope-side setting for indoor and outdoor* wedding receptions. Let Snow Trails make your wedding day as special and unique as your love. Forget a traditional reception hall!
At Snow Trails, you will have a one of a kind, unique, and charming alpine site to set a magnificent stage for your reception. With Snow Trails' intimate setting nestled in the valley, your occasion takes center stage - you'll feel like you have the rolling hills all to yourself.


STAGE AN UNFORGETTABLE EVENT
These unforgettable natural settings are echoed by the efficient layout of the resort's base area and the human element presented by our staff who takes pride in providing outstanding customer service. All these complimentary ingredients can be yours to stage your own unforgettable event.
You and your party can rent a portion of our entire facility and some or all of our outstanding services. Whether you plan an indoor wedding reception with 200 guests, an outdoor concert with up to 5,000 or any visitor capacity in-between, we have the ideal facility to host your event. Ideally located in Central Ohio.

MEETINGS & BANQUETS in the Main Lodge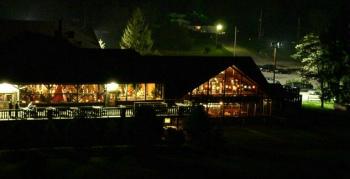 A Beautiful Ski Resort with a unique summer Alpine Setting for Retreats, Company Picnics, Conferences, and Receptions for 50- 5,000 guests. 2,200 Total Square Feet plus a 2,100 Square Foot Sun Deck. Seating in our daylodge for 220 or a cocktail party with room for 400 guests.




tubing Lodge
Perfect for showers, birthday parties and graduations. Simultaneous seating for approximately 50 guests and good for open house events such as graduations for 100+ with space for games, grilling, fire pit and hanging outside on the patio.
Valley Lodge
Our newest addition is an instant hit! Seating for up to 85 guests the Valley Lodge has been used for shower, graduations and other party events. It's probably a bit small for any wedding needs and doesn't offer bar service at this time. With a great patio overlooking the Competition slope, the character inside and out of the Valley Lodge is ideal for your next event.
Photos of the Lodges Available Here

Additional Services
The Snow Trails staff works with many suppliers to create memorable weddings. We can provide you with contacts for renting wedding accessories such as tents, decorative stands, champagne fountains and more. If you wish, we can assist you in selecting catering, music, florists, cakes, and photographers. Snow Trails does not provide such services but can guide you for your needs.

Services
Local Catering available
Local DJ or Audio Systems available
On site beverage with a state liquor license.
Please Contact Our Special Events Staff Here
Looking for Overnight Accommodations close to Snow Trails? If so, click here.
*Snow Trails recommends the rental of a tent for outdoor activities, due to unpredictable weather. Our indoor facility cannot accommodate both a ceremony and reception for the same event.