Packages
discounted ski and snowboard packages
winter fun skiing and snowboarding
There's nothing quite like Winter Fun Skiing and Snowboarding. Our Snow Sports Instructors use coaching techniques to help you have fun right away, while helping you learn and improve your abilities, build confidence and enjoy the gradual grade slopes in the "Most User Friendly Beginner's Area" here at Snow Trails.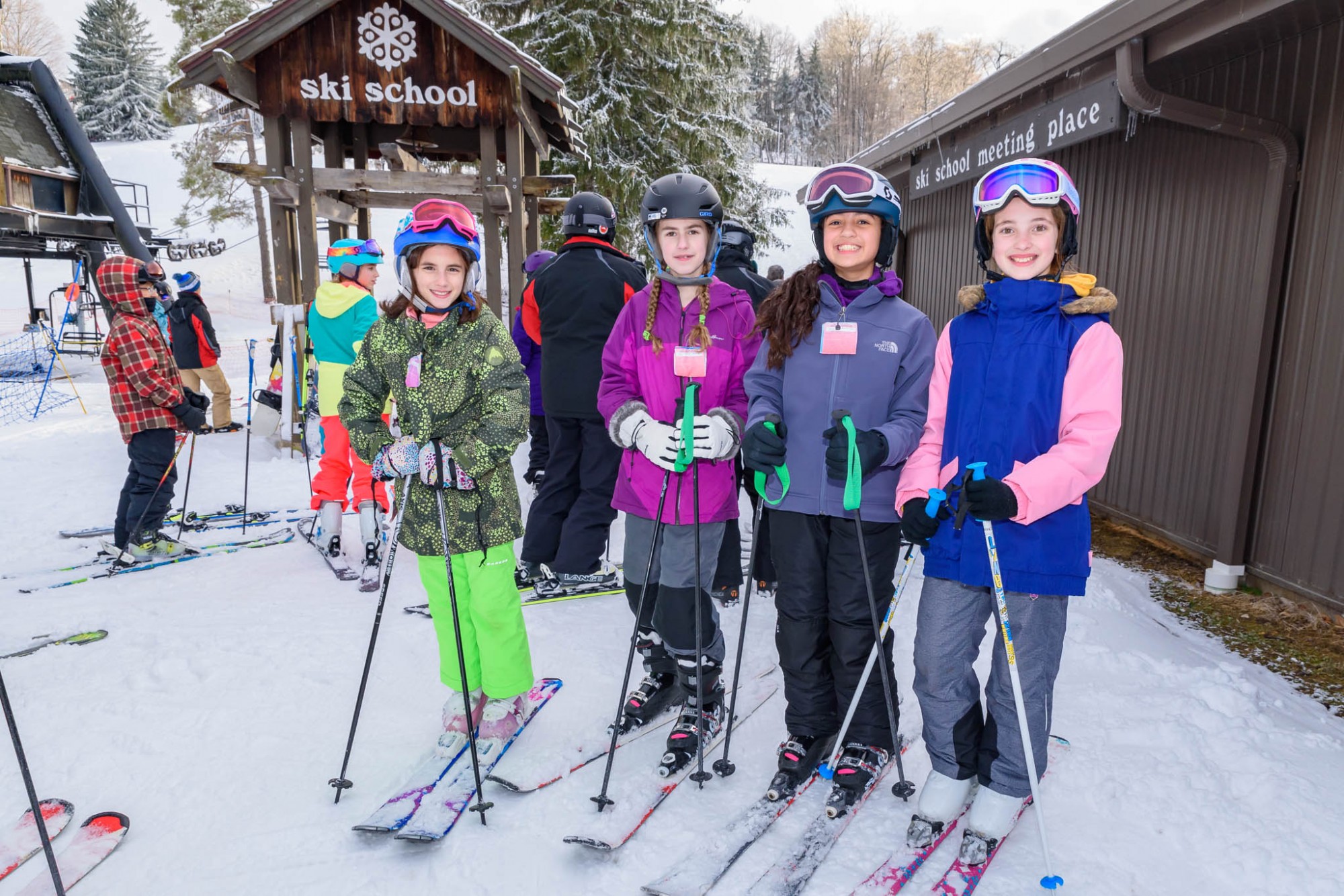 "LET'S GET STARTED" $93 (Value $113)
If you've never been skiing or snowboarding, this is the best way to start. Our friendly Instructors and highly recommended beginner's facility will allow you to become a confident skier or snowboarder in the shortest amount of time. You can get out there and start having fun right away!
For Ages 9 yrs & up
Beginner's Area Only Lift Ticket
Ski or Snowboard Equipment Rental
1 Hour Group Lesson (FREE with package)
Select Lesson Arrival Time in Cart
NOTE: You can arrive and hit the slopes before your lesson time!
Available FOr Purchase Online
Lift Ladies: First Tracks
Saturdays, beginning January 7th 10:30AM - NOON
Ladies only, 21 and over
First -Timer Group Lessons taught by Female Instructors
Simply Purchase Let's Get Started Package Above, during date and time mentioned and then please call our Snow Sports Office to be included in this special Group Lesson.
Lift Ladies Program
Lift Ladies is a series of women only sessions held on Friday mornings beginning in January at Snow Trails! These sessions are meant to be a time of support, camaraderie, learning, and fun on the slopes for women. The lessons will be tailored to individual levels and goals, all taught by female instructors.
"We are hoping to come together as a group to make turns, make friends, stay warm, and stay smiling!" says Karrie McAllister, one of our Lift Ladies female Instructors. "Lift Ladies is meant to be a group of ladies who lift each other up - not only on the chairlift, but also through an encouraging and confidence inspiring experience on the snow."

Who: Ladies 21+, All Levels Welcome
What: Small Group Lessons and fellowship at a comfortable pace, followed by optional après time in The Snowflake Loft - a complimentary beverage ticket is included per Session
When: Fridays, beginning January 6th 10:30AM-12:30PM (running for 6 weeks)
Where: Check-in at the Snow Sports Office in the Equipment Rental Center
How: 6 Week Session Total, participants can secure their spot by purchasing a Punch Card for 5 of 6 days for $150 ($30 per Session). To Book Your Program, please call 419-774-9818 x187
Cost includes social time, Ski Group Lesson, and apres gathering with complimentary beverage per session. If space is available, Ladies can join late with a prorated price. Lift Ticket and Ski Equipment required separate from Program cost.
Questions about Lessons?
Kids under 9yrs old?
Private Lessons available or register your child for our
all-inclusive Children's Polar Programs for Ages 4-9.