Beginner's Area Complex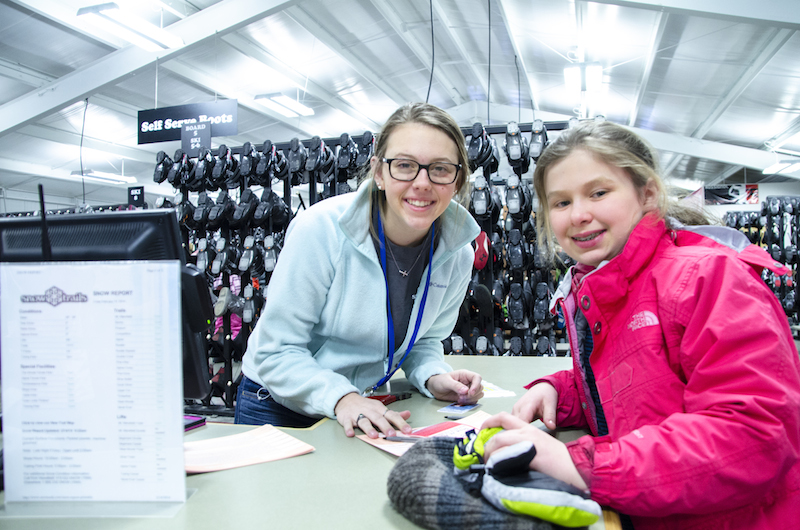 We are happy to welcome you into the "Most User Friendly Beginner's Area in the Region" here at Snow Trails. You will find the best ski and snowboard equipment in the Experience Rental Center, located within the Beginner's Area. Upon walking into the Experience Rental Center you will find our staff ready to assist you. Our friendly associates will help you decide what to get started with, like a Beginners Package, Lift Ticket, Ski/Snowboard Equipment Rental, and Group or Private Lesson.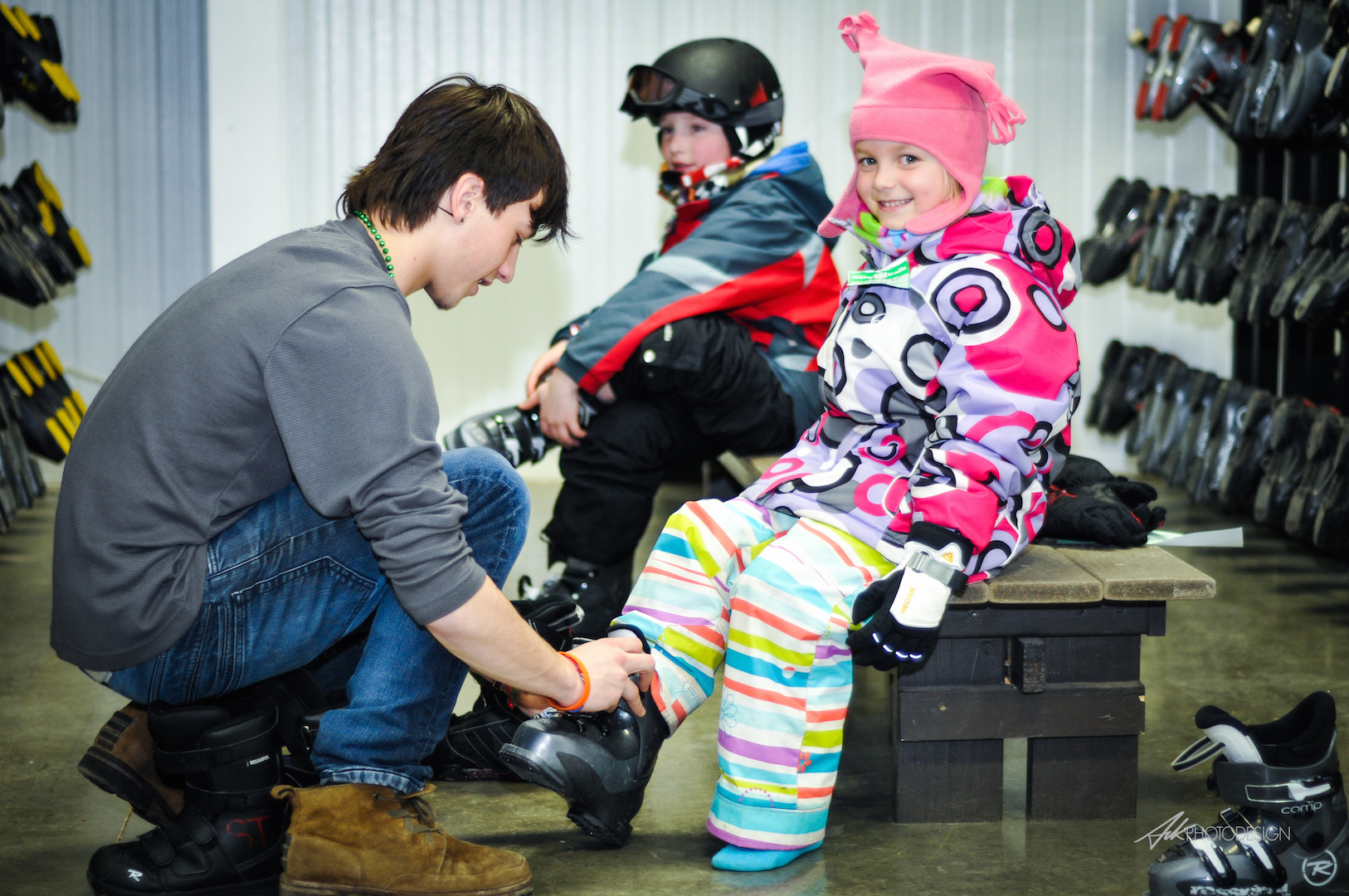 After determining what package will offer you the best experience, you will head over to our convenient self-service boot fitting area before certified Rental Technicians fit you to state-of-the-art Rossignol skis with Auto Turn Technology, to make learning easy and fun! For snowboarders, you will be fitted with the latest boots and snowboards with strap-in bindings. Just before heading out on the snow, you will meet with your Snow Sports Instructor waiting for you at the Lesson Window.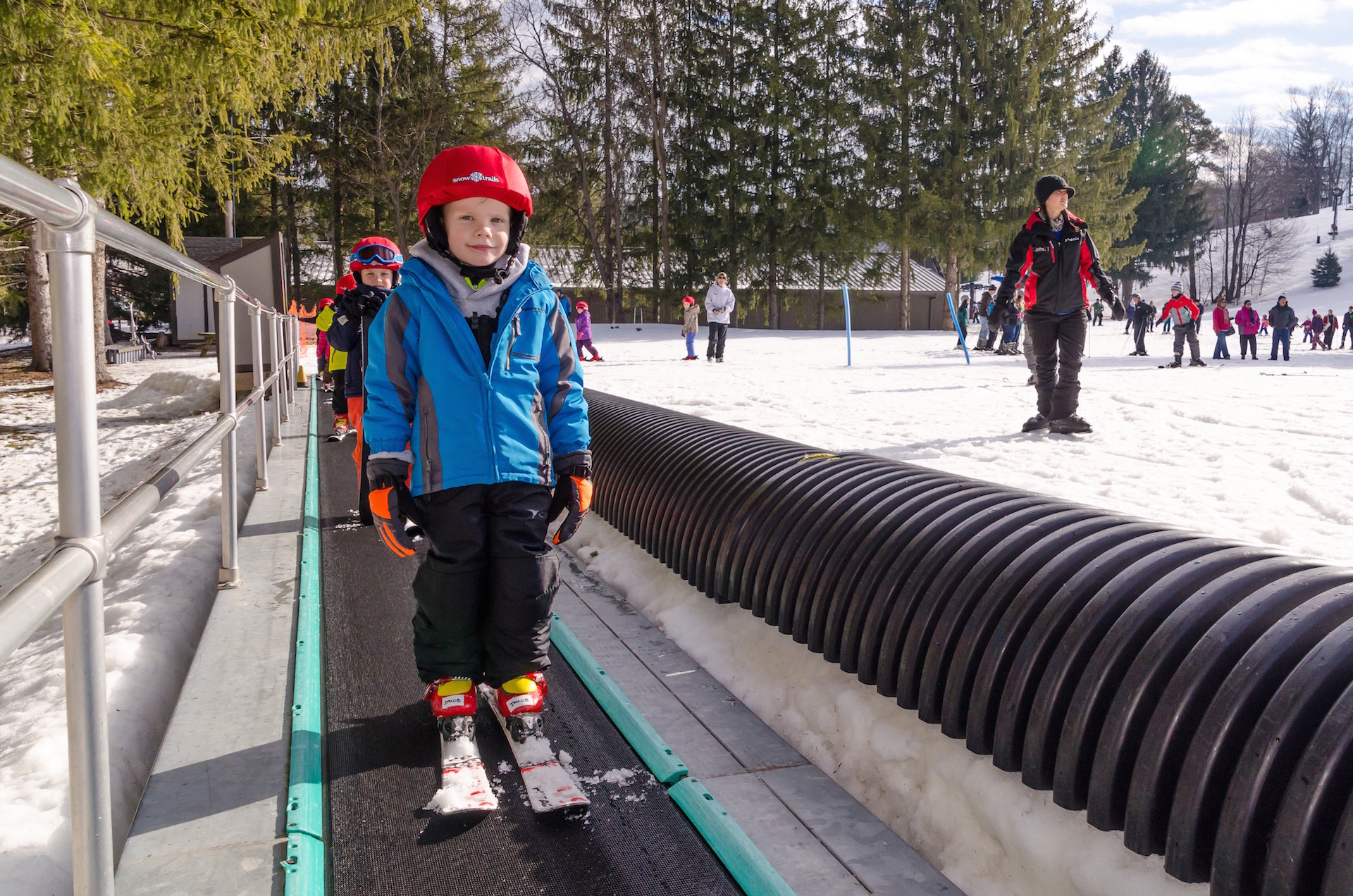 You are now ready for the fun and excitement of sliding on snow! Your Snow Sports Instructor will introduce you into the progression of the Beginner's Area Complex, with a Group or Private Lesson. Once comfortable sliding on level snow surfaces at the base of the Area, the gentle gradual grade of the First-Timers Ramp is perfectly accompanied by a newly added First-Timers Carpet Lift, similar to a moving sidewalk in an airport, ready and waiting to carry guests uphill to avoid a dreaded trek.
Just a few yards away, you will find the newly added Beginner's Area Carpet Lift located on the Bunny Slope, for the next step of your easy progression on skis. Snow Trails is all about your quality experience on snow, which is why the Beginner's Area Complex rounds-out its offerings with the slow-moving Beginners Double Chairlift, to learn the fun of loading and unloading from a chairlift before taking your newly acquired skills to the intermediate "Timberline Trail- Longest Ski Slope in Ohio." Plenty of time to learn technique while having fun skiing and snowboarding!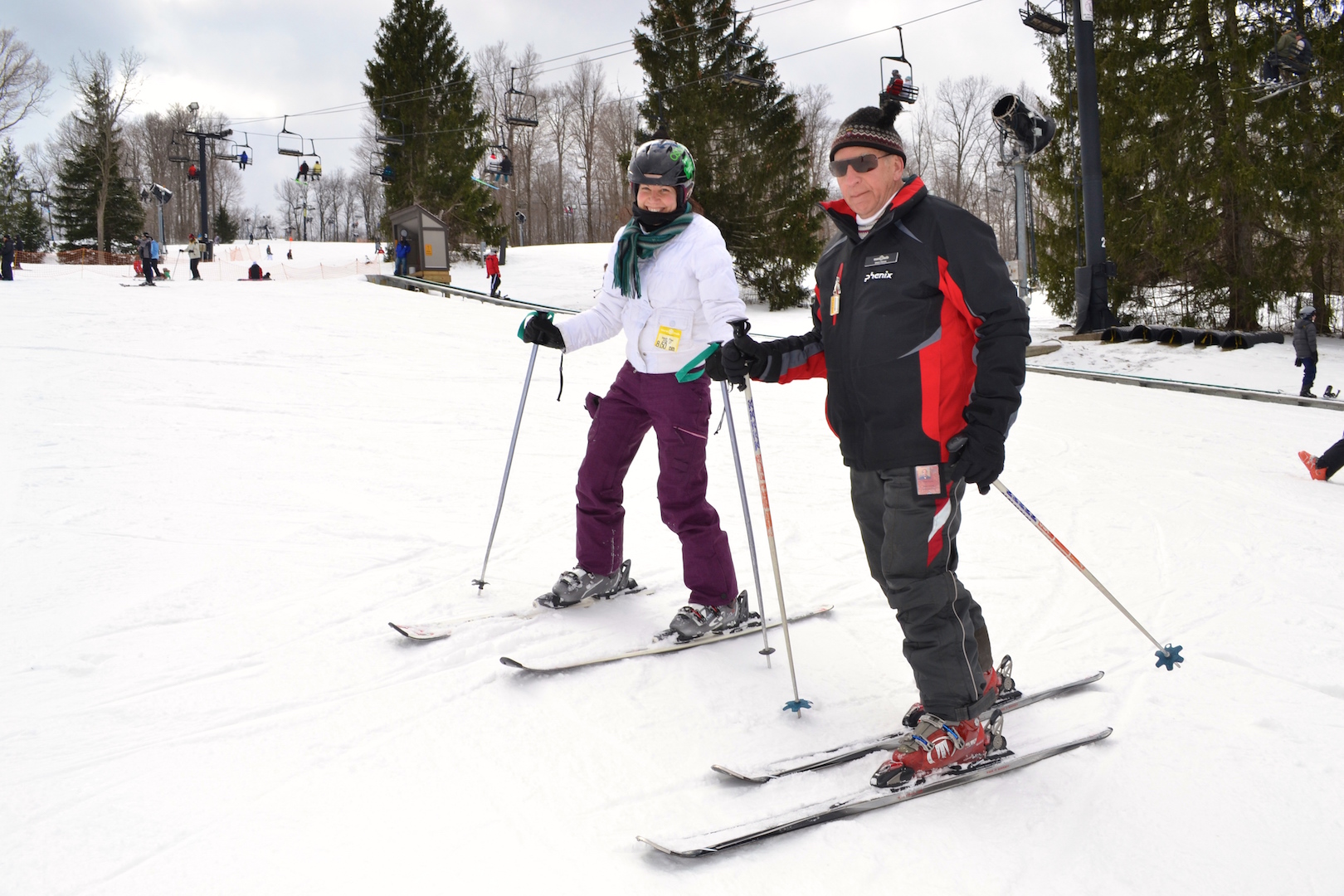 Learn more about Snow Sports Packages and Offerings for 9 years and up: Lesson Information
Learn more about Programs offered for 4-9 year olds: Children's Programs