GIFT CARDS
SIMPLE. CONVENIENT. SNOW BUCKS.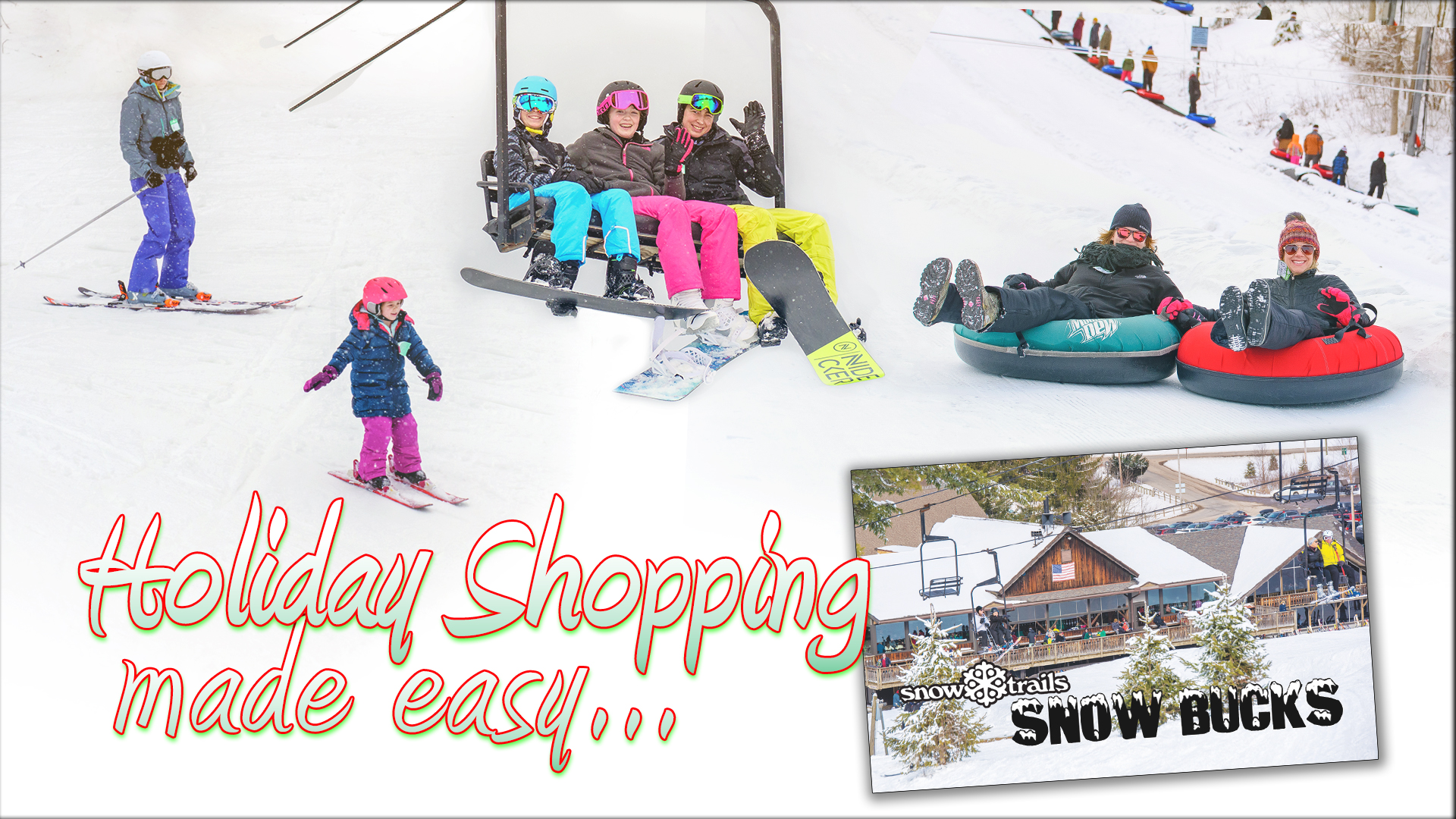 NOTE: for those wanting snow bucks to arrive by christmas via USPS
you should have youR order in by december 10th!
Snow Bucks Gift Cards make the perfect present for the Holidays!
Everyone appreciates Gift Cards! Purchase Food, Apparel, Lift Tickets, Snow Tubing Tickets, anything throughout the Resort and Ski Shop, with Snow Bucks!
Please Select "Will Call" or "Mail" during check-out based on your shopping need.
Please Note: The purchase of Gift Cards does not guarantee availability for purchases of Tubing Tickets or Lift Tickets with limited quanities. Where Bookings and Reservations are required, many times they sell-out well in advance of activities during Peak Days. If giving as a gift, most times it is best to go ahead and make a Lift Ticket Booking or Tubing Ticket Reservation for a specific date. Although Gift Cards are accepted across the Resort, they are best used for purchases of food, drinks, and/or items in our Ski Shop, which do not required purchases in advance.