Fun Still Available To You This March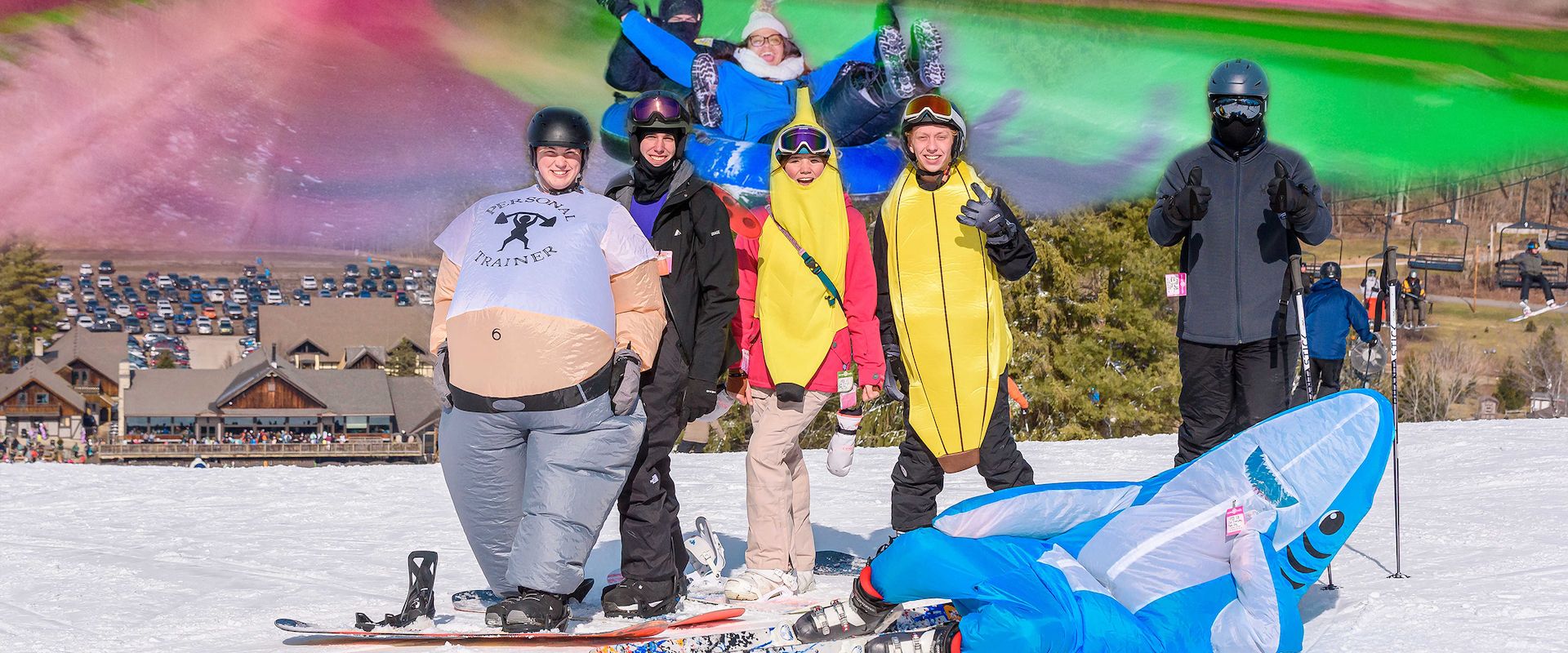 Plan for this Week… Thursday, March 2nd through Sunday, March 5th
Walk-Ups Unavailable. Required Online:

Advanced Bookings for the Slopes
Advanced Reservations for Tubing
Today Wednesday, March 1st

Slopes Open 10AM-9PM
Thursday, March 2nd

Normal Operating Hours on the Slopes and in Tubing Park…
Tubing Park Special This Thursday…
2hr Tubing Tickets for this Thursday... SAVE 50% ...on each of your Tubing Tickets! Limited Quantity Available and Advanced Reservation Required. Walk-Ups Unavailable. Please first select March 2nd to see and receive discounted rate on your preferred time slot.

Friday, March 3rd - SUSPENDING OPERATIONS
Suspending Operations for the Slopes and Tubing Park due to heavy wet weather coming through the area again.

Saturday, March 4th
Slopes - Normal Operating Hours 9AM-9PM
Tubing - Open from Noon until Midnight
Sunday, March 5th
Slopes - Normal Operating Hours 9AM-9PM
Tubing - Normal Operating Hours 9AM-9PM
Next Week March 6th-March 12th

Slopes - Lift Ticket Bookings are currently available for Friday, March 10th- Sunday, March 12th

Monday through Thursday will be based on guest and passholder interest, plus weather dependent. We will announce at the end of this weekend.
Tubing - Reservations are not yet available next Week. We will announce what will be possible for March 9th-12th by Wednesday of next Week.
Thank You To All Of You, Our Valued Customers… A Partnership In Winter Fun!
We love seeing the joy it brings to each of you out here with us! Despite the ups and downs of weather challenges this Season, the Weekends have sure been on the upside! We're incredibly thankful for it and all we have been able to invest in our Snowmaking capabilities over the years, to keep the Slopes and Tubing Park snow-covered for you to continue having fun! See Live Web Cams
It is an exhilarating feeling, no matter what the weather is doing, when you point your tip(s) downhill, build just the amount of speed you're looking for, and feel the rush of setting your skis/snowboards on edge as you carve your way through each turn! Using the force of gravity to your advantage is incredibly fun and using your equipment to direct you where you want to go is a freedom we are still offering you here in March!
The Woods Terrain Park was already rebuilt again this week and is open as of this morning. Rustler Jump Line will be unavailable beginning this Thursday through the end of the Slopestyle Competition, to prep the Course and leave the snow undisturbed for the Event. Alpine and Terrainasaurus Terrain Parks were hit hard by the latest storm, so features will not be available, but the snow was spread to keep the Trail open.
We are still planning on hosting multiple March Events, beginning with Slopestyle this Saturday, March 4th at 1PM and Mini Big Air on Sunday, March 5th at 2PM. See full List on our Calendar
As always, please check our Daily Snow Report for the latest Trail, Lift, and Terrain availability.
---
« Back to General
« Back to Skiing
« Back to Tubing