TUBING PARK OPENING FOR 17TH SEASON, WITH GLOW TUBING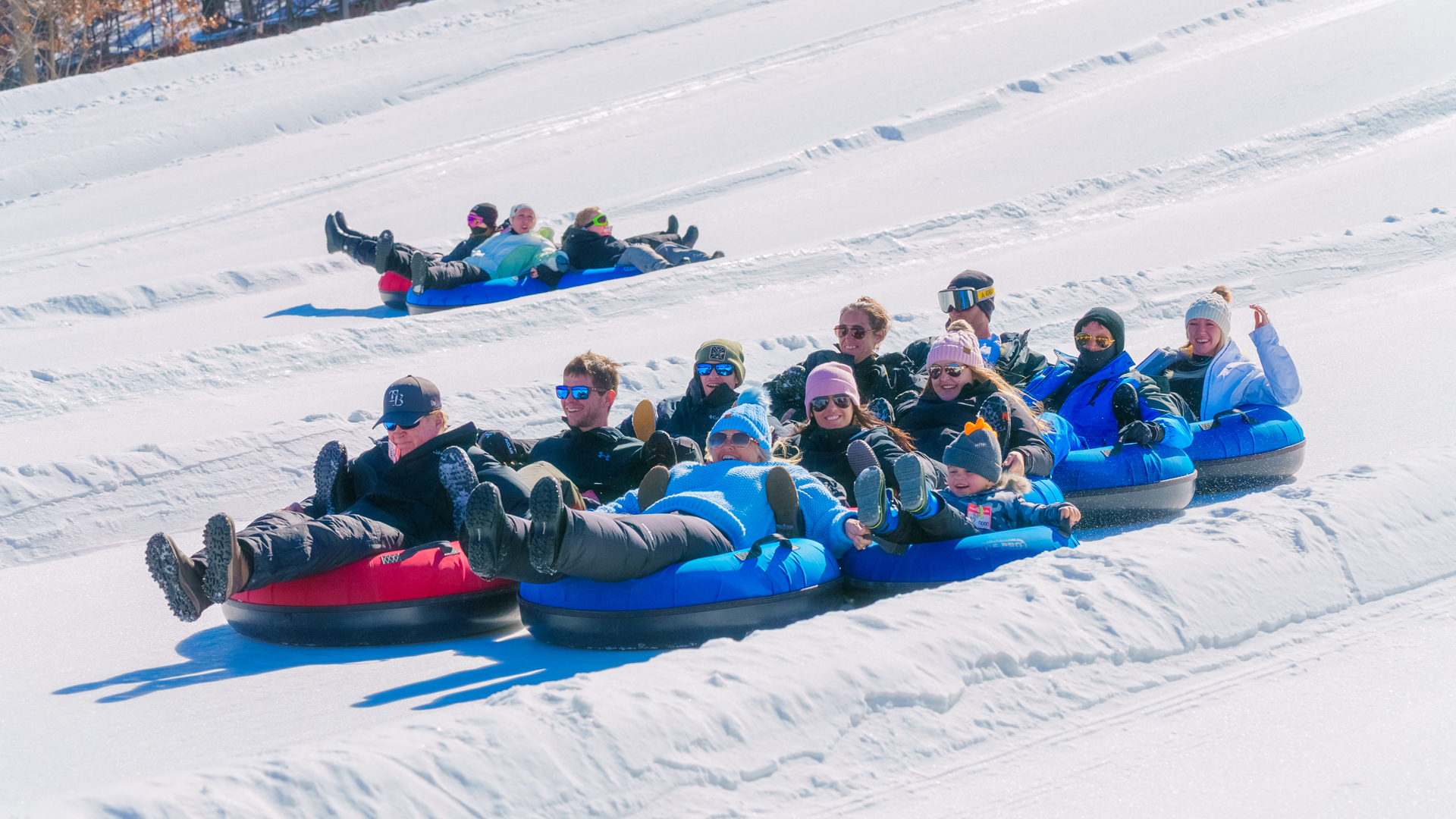 Snowmaking Campaigns have been going strong to build the base of snow in our Tubing Park. With the cold snap to come through Christmas Weekend we will continue to make snow for constructing the tubing lanes for Opening Day.
Our Team is incredibly happy to announce Vertical Descent Tubing Park will open for the Season beginning Tuesday, December 27th 9AM-9PM, through Jan. 2nd with Peak Days. We will then be open Thursday- Sunday with different hours each day. Glow Tubing will be offered each night the Tubing Park is open and is included in any Ticket purchased during Sessions after twilight - when the lights begin to Glow! Advanced Reservations Required and Walk-Ups Unavailable. You can find Hours of Availability here » SnowTrails.com/BuyNowTubing
As we move further into the Season we will monitor the flow for offering the best experiences and potential for releasing additional Tubing Tickets, even up to and within 24hrs of each day, so please check-back daily for availability during your desired day/time. We hope this will help you to plan ahead.
Popular times have sold-out quickly in the lead-up to the Season as Reservations became available late Fall. With the excitement of Opening for the Season, interest is peaking, so please make yours soon! We don't want you to miss-out on the Fun!
We hope you'll be able to join us for this Fun For All Ages activity! There's "No Experience Necessary" for Snow Tubing and no walking up-hill thanks to our Tubing Park Conveyor Carpet Lift ride. Snow Tubing is a blast and truly a family friendly activity for winter fun! We are looking forward to hearing your laughs and seeing you create great memories out here with us! » Tubing FAQ
---
« Back to General
« Back to Tubing