Tubing Tickets Now Available For Advanced Reservations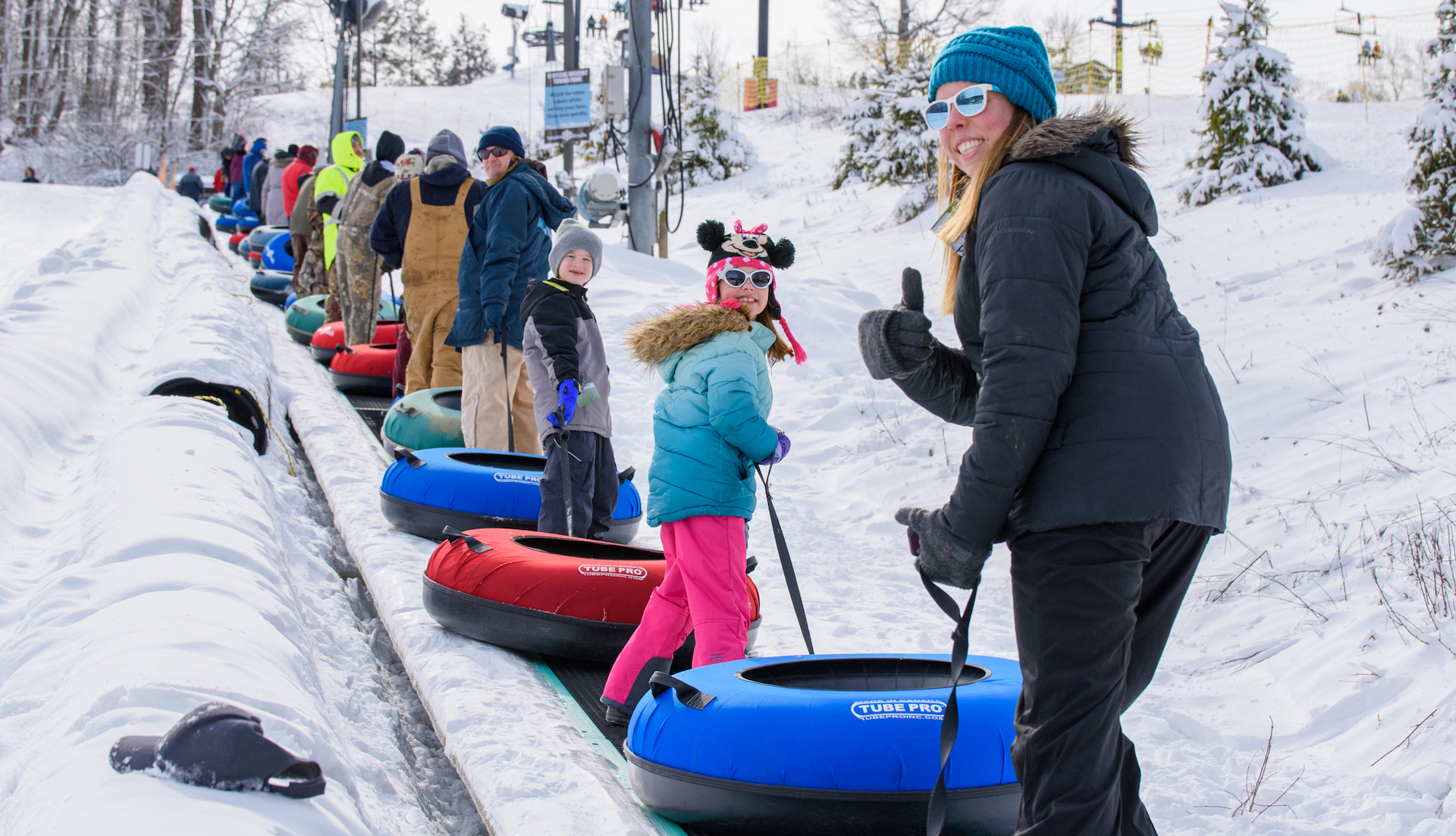 We love this time in the Pre-Season when the Snow Guns have their final once-over, water lines get hooked-up and water pumps spooled-up! The Snowmaking System, Lifts, and Resort Facilities have received the proper treatments to be sure you have a great Season here with us!
Tubing Tickets - Now Available For Advanced Reservations Online
It is a great time to start planning your Day Trips with us! Tubing Tickets are now available for Advanced Reservations Online: SnowTrails.com/BuyNowTubing We have released predetermined quantities of Tubing Tickets to provide you the opportunity to plan ahead by making Advanced Reservations Online. Walk-Ups are unavailable again this Season. Specific quantities of Tubing Tickets are now available for the heart of our Season beginning the week of January 5th through the weekend of February 25th and 26th. Additional Tickets will be released early Season once Opening Day is established - typically late December - and late Season - typically into March - once we see Final Weekends in sight, with operations on these days being very weather dependent.
We've seen great interest again this Pre-Season, in the Winter Fun we have to offer. Maximum quantities of Tubing Tickets have been set and we anticipate the most popular times selling-out well in advance. Our maximum capacities are set to offer the best experiences in our Tubing Park. Online Reservations are required and Walk-Ups are unavailable again this Season. If you're looking to reserve multiple days for Tubing or preferring not to travel too early or late, we invite you to check overnight accommodations and availability at our lodging partners: SnowTrails.com/Lodging There are many other attractions in the Area for adding even more fun to your trip! Learn more: DestinationMansfield.com


(Photo from Past Season)

Snowmaking Temps In The Forecast!
The forecast is looking great for early snowmaking! Temps are trending down into snowmaking range this week and look to stay for extended days, so we'll plan to fire-up our massive snowmaking system for the first campaign of our 62nd Season! Snow will be stockpiled for now, as we get closer to determining Opening Day! Keep the Web Cams link handy to See The Snow Live: SnowTrails.com/Cams
---
« Back to General
« Back to Tubing