MAXPASS - USE THIS SEASON AND NEXT!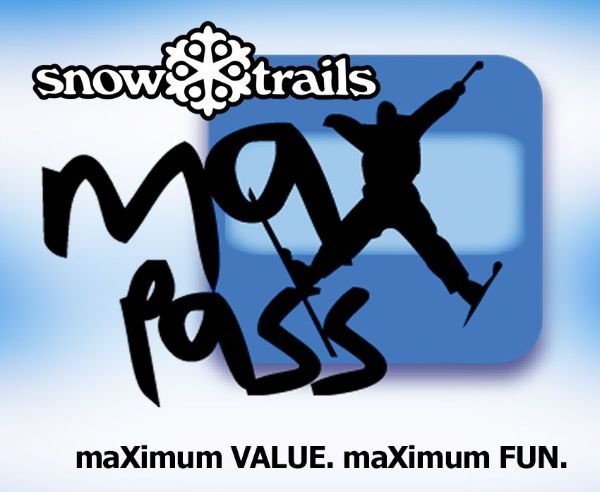 Keep the Fun Going Late Season with a Snow Trails maXpass! If you have never had a Snow Trails Season Pass, this special offer is just for you! We want you to keep having fun on the slopes this season and guarantee your fun next season!
A maXpass allows you to Ski and Snowboard the entire remainder of this 2020-'21 Season, plus all of the 2021-'22 Winter Season here with us, and all for only $400, which is $65 less than the regular price of a 2021-'22 Standard Pass of $465. This is a great offer, with the Season typically lasting well into March and you'll be able to enjoy it all as added value!
We'll even discount your maXpass by what you spent on your Lift Ticket if you purchase your maXpass the same day - in-person at Guest Services only. Simply bring your current day's Lift Ticket Booking Receipt to Guest Services.
Add-On Season Ski or Snowboard Equipment Rental for $195 (Ages 12 & Under Save $50).
As a new passholder, the Snow Trails maXpass is built just for you, at the lowest price for maXimum value and maXimum fun!
We hope you'll join our Family of Passholders and come to enjoy the fun and lifelong benefits, season after season!

BUY NOW - SNOW TRAILS maXpass
Take Advantage of this Special Offer to You Prior to the Final Day of this 2020-'21 Season
---
« Back to Beginners Area
« Back to General
« Back to Seasonal Clubs
« Back to Skiing