Safe Season Plans For A Fun And Full 60th Season Ahead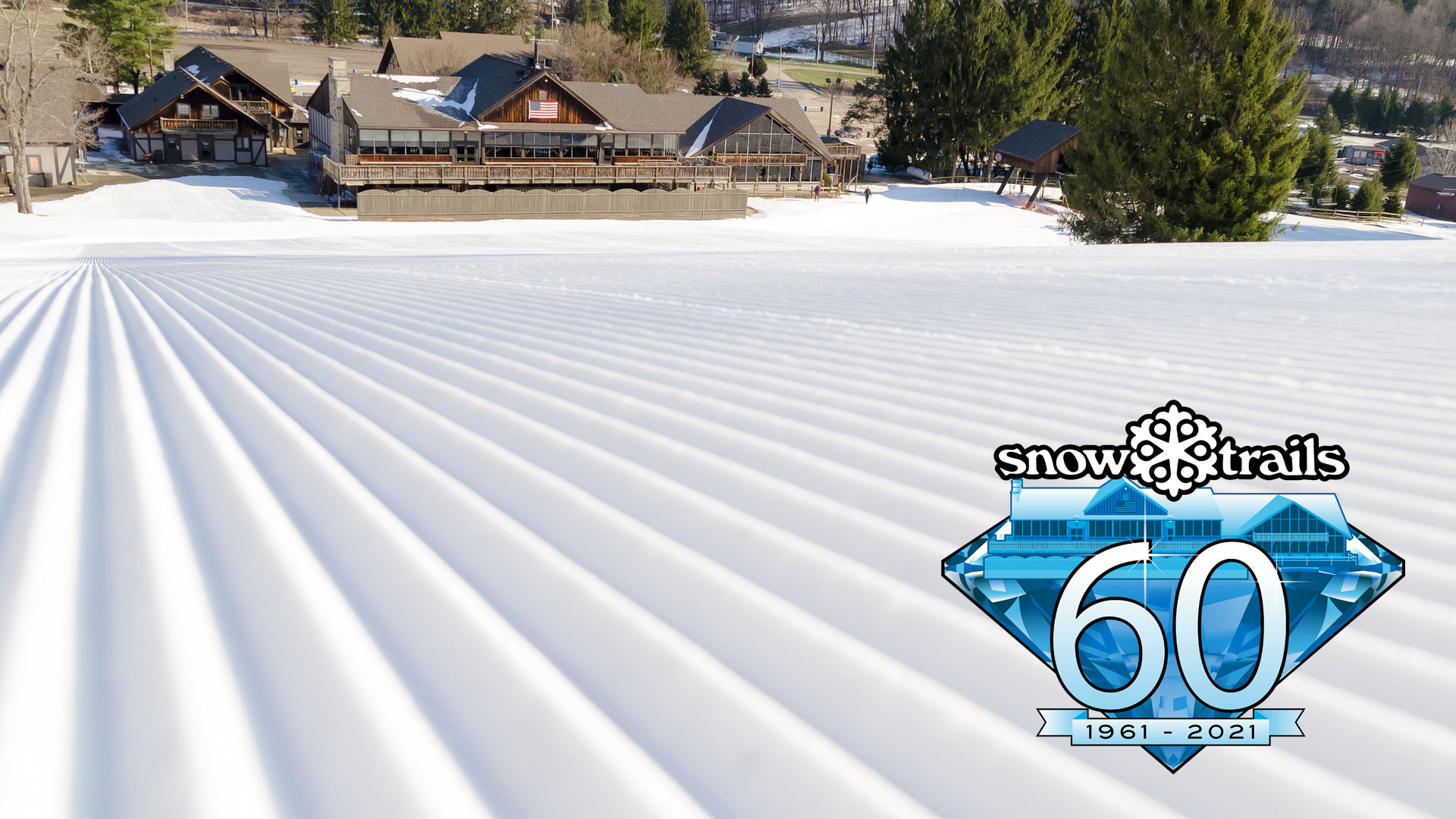 WE KNOW QUESTIONS WILL COME-UP...
...as you look forward to winter fun with us, so we hope to answer most of them in our Safe Season Plans with FAQ's by Category. Skiing, Snowboarding, and Snow Tubing is great for getting you outdoors for winter recreation in Ohio! We're excited for you to enjoy the fresh air and freedom our Resort will provide! Very much similar to great memories you have made in seasons past, and new experiences we hope to deliver for each of you planning to visit for the first time, we are eager to deliver fun Winter Day Trip Getaways and an overall safe season out here for you!
We are seeing signs of winter and occasional nighttime temps dipping below freezing. We need to see consistency in temps forecasted for consecutive nights, to begin our first snowmaking campaign of the Winter season.
Snowmaking plans are based on forecasted temperatures in the upper twenties and evaluated on how long they will hold there or below each night. This allows our 3rd shift Snowmaking Crew to be ready to power-on our massive Snowmaking System with Cooling Tower.
It is all about ambient temperature and relative humidity and how they will change within a given ten day forecast. We look for a Wet Bulb temperature, which is a calculation of ambient temperature around 29 degrees Fahrenheit or below and relative humidity of 60% or below, to produce the quality snow many have come to expect from Snow Trails.
Snow Trails has an advantage in Ohio's frequent marginal temperatures, thanks to our Snowmaking System Cooling Tower. It first lowers the temperature of water supplied from our holding pond and water wells, by an average of 13 degrees Fahrenheit, before the over four-thousand gallons of water per minute is pumped out to our snow guns. This plays a major role in reducing "cure time," meaning how fast the water molecules can freeze into snowflakes, after being shot into the air from our snow guns. This allows for higher "quality" and "quantity" of snow to be made during each snowmaking campaign.
We look to take advantage of the cold temperatures soon to come! Please keep checking-back for the latest on our first snowmaking campaign of this 2020-'21 Winter Season. Be sure to subscribe to our eNewsletter for the latest announcements.
---
« Back to Beginners Area
« Back to General
« Back to Seasonal Clubs
« Back to Skiing
« Back to Tubing