Vertical Descent Tubing Park 14th Season Opening Day December 21st with Glow Tubing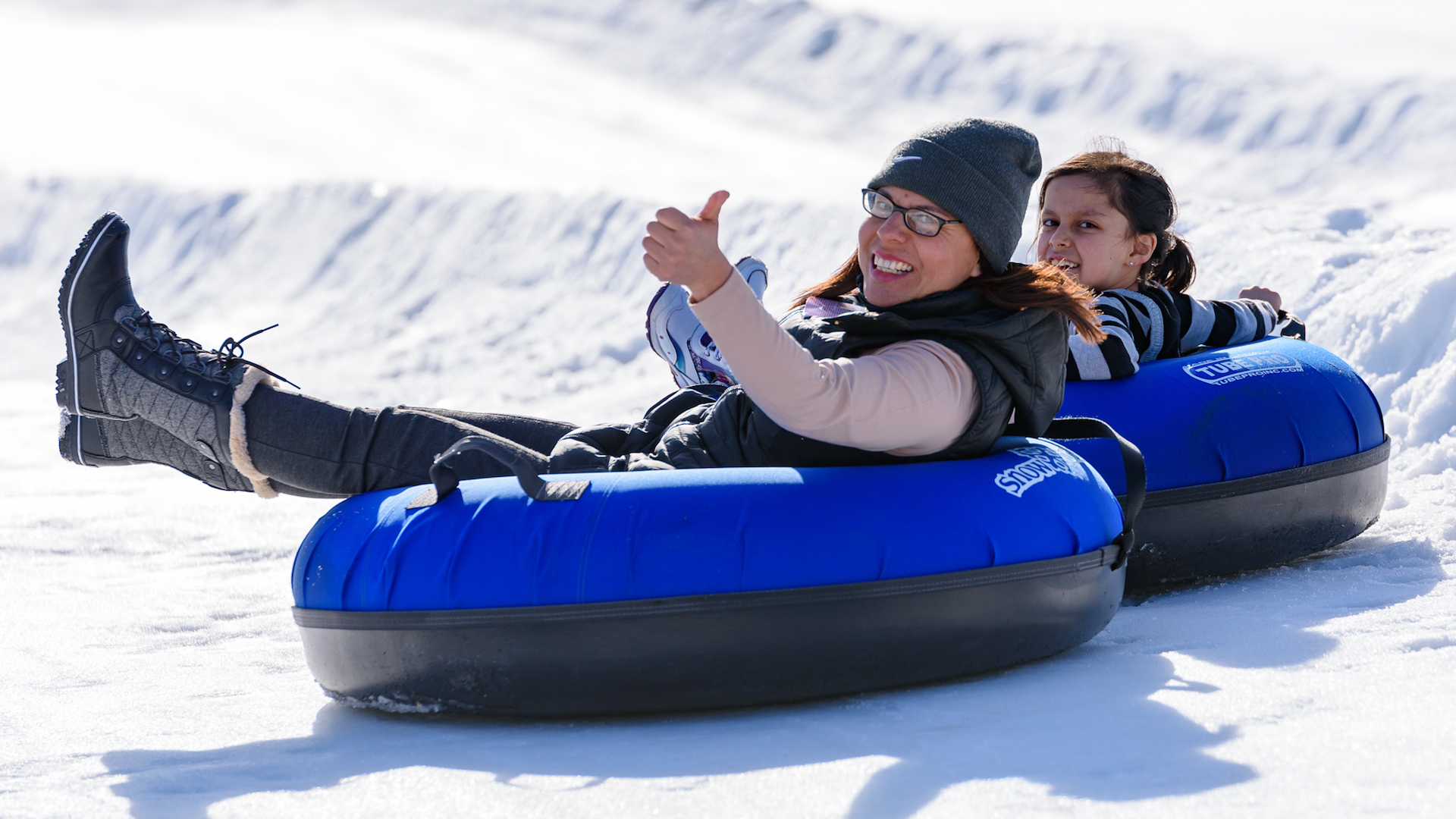 Snow Trails is happy to announce this Saturday, December 21st as the 14th Season Opening Day for Vertical Descent Tubing Park and holding Normal Hours from 9AM to Midnight. Glow Tubing will be offered on Opening Day from 6PM until Midnight, and each night the Tubing Park is open Thursday through Sunday and Peak Days. For the best guest experience and convenience, Snow Tubing Tickets must be purchased in advance online.
Glow Tubing Tickets are sold as the same 2hr Tubing Tickets, only be sure to purchase them during sessions after dusk. It is shown as a 6PM start time for Glow Tubing each day the Tubing Park is open, but with it getting dark early you may be able to catch some of the Glow in earlier sessions too.
We will hold Normal Hours in the Tubing Park to follow, with hours on Sunday, December 22nd from 9AM- 9PM. The Tubing Park will be open Thursday through Sunday each week this season, and extended hours during Peak Days. You can find hours of availability and rates listed here: Tubing Hours & Rates. Snow Tubing Tickets will become available for purchase beginning each Monday morning at 11AM through the following two weekends.
We hope you'll be able to join us with this fun for all ages activity! There's no experience necessary for Snow Tubing and no walking up-hill thanks to our Tubing Park Conveyor Carpet Lift ride. Snow Tubing is a blast and truly a family friend activity for winter fun! We are looking forward to hearing your laughs and seeing your smiles out here real soon!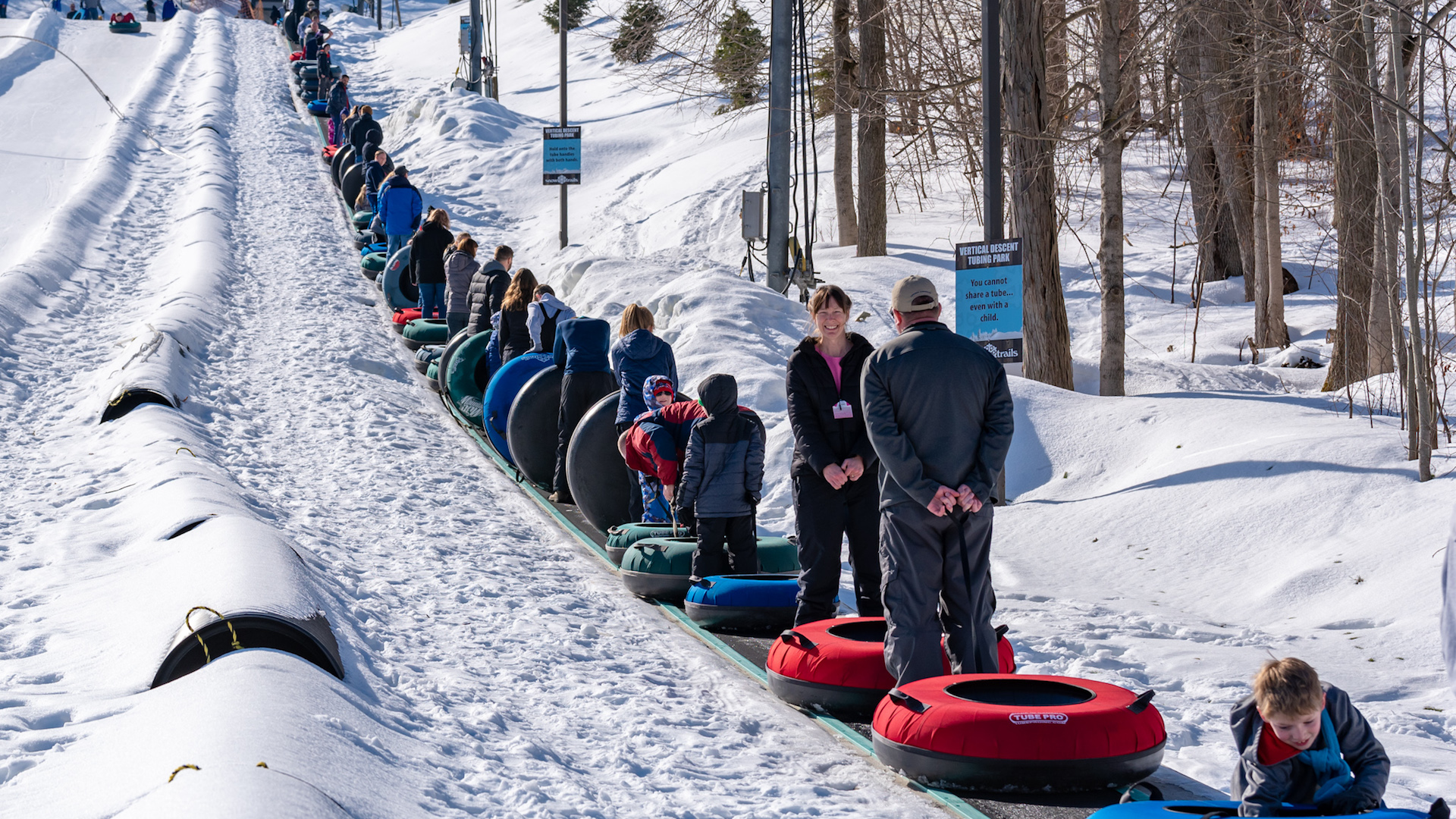 No walking uphill with Snow Trails Tubing Park Conveyor Carpet Lift Ride for Snow Tubing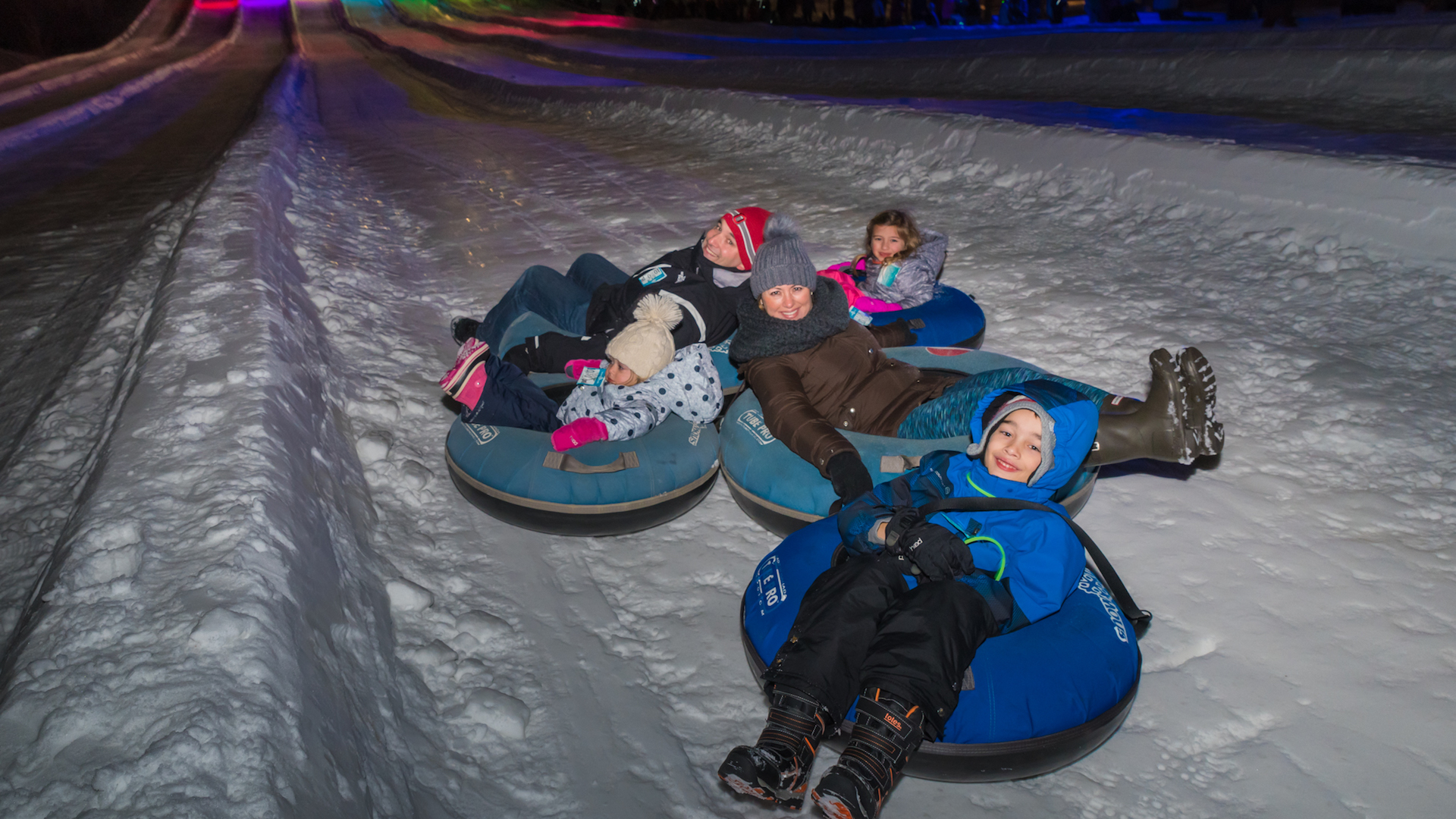 Glow Tubing at Snow Trails Vertical Descent Tubing Park is family fun for all ages
---
« Back to Tubing