Learn to Ski and Snowboard Month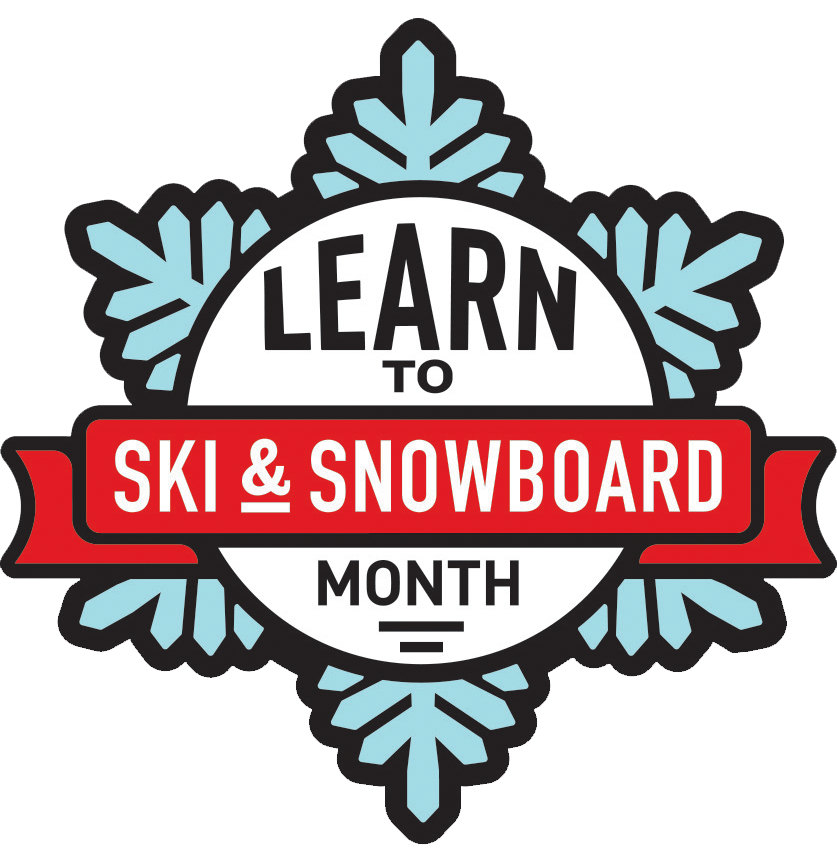 January is Learn to Ski and Snowboard Month and after all the holiday indulgences it's a perfect time to get the kids off the couch and the whole family enjoying an active winter of fun on the slopes at Snow Trails. Whether you're a skiing or snowboarding newbie or simply want to dust off your skills, Snow Trails is making it easy to have fun on gentle grade slopes with the right pace and progression. Discounted learn to ski or snowboard packages are being offered and even all-inclusive Children's Program specially designed for kids ages four to nine.
Families don't need to travel far to learn to ski or snowboard. We offer the most user-friendly beginner's area in Ohio with specially designed programs and skilled instructors to introduce you and your family to this fun activity in a safe environment.
Snow Trails features a comprehensive Beginner's Area offering slow progressions to those just starting out. Beginners start out sliding on level snow surfaces at the base of the area and then progress to the gentle grade of the First-Timers Ramp accompanied with a First-Timers Carpet Lift, which is similar to a moving sidewalk and carries families uphill. After this area is mastered, the next transition is the Beginner's Area Carpet Lift located along the edge of the bunny slope and finally the Beginner's Double Chair Lift, which gets newbies used to the skill of loading and unloading from a chairlift.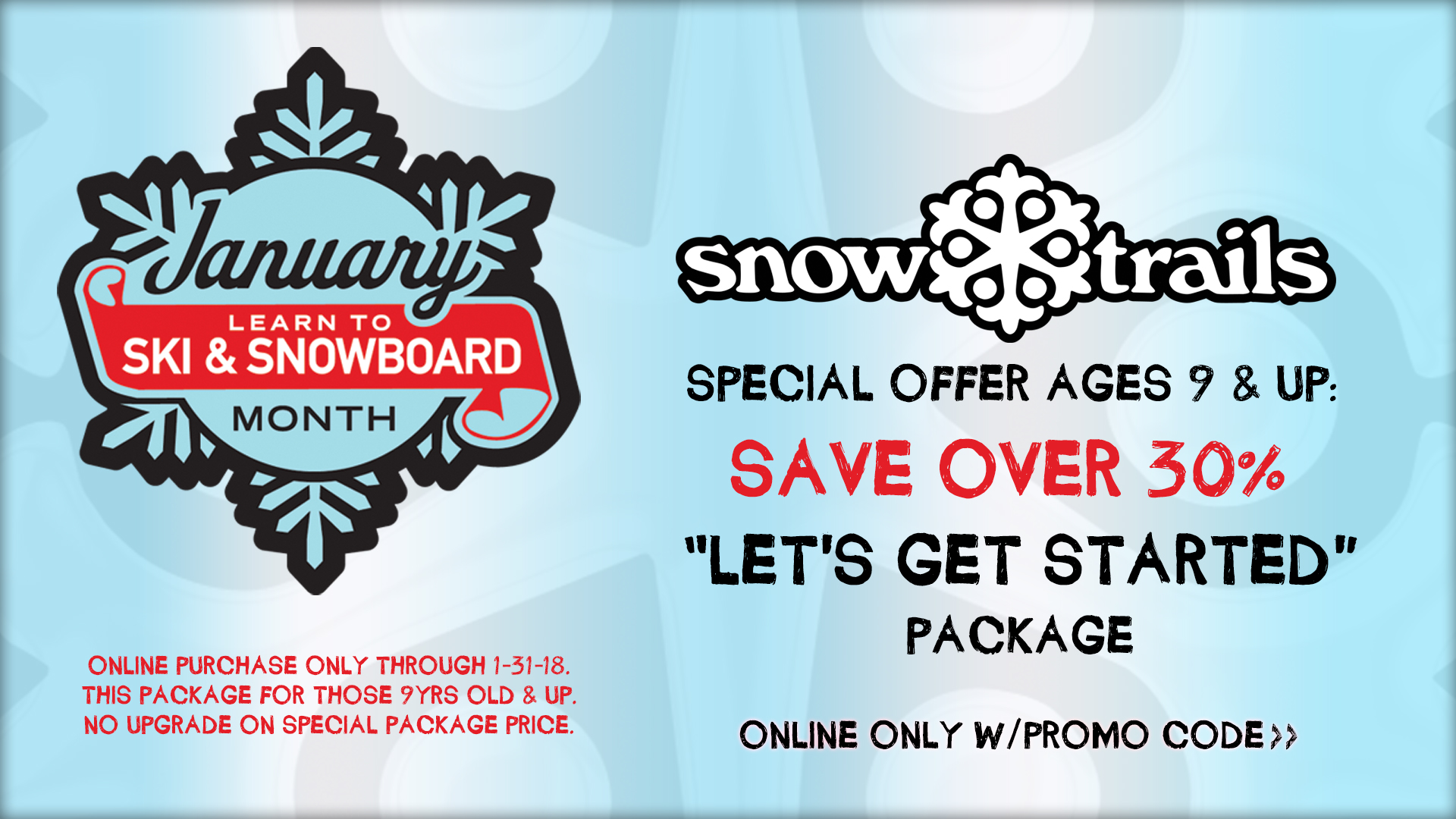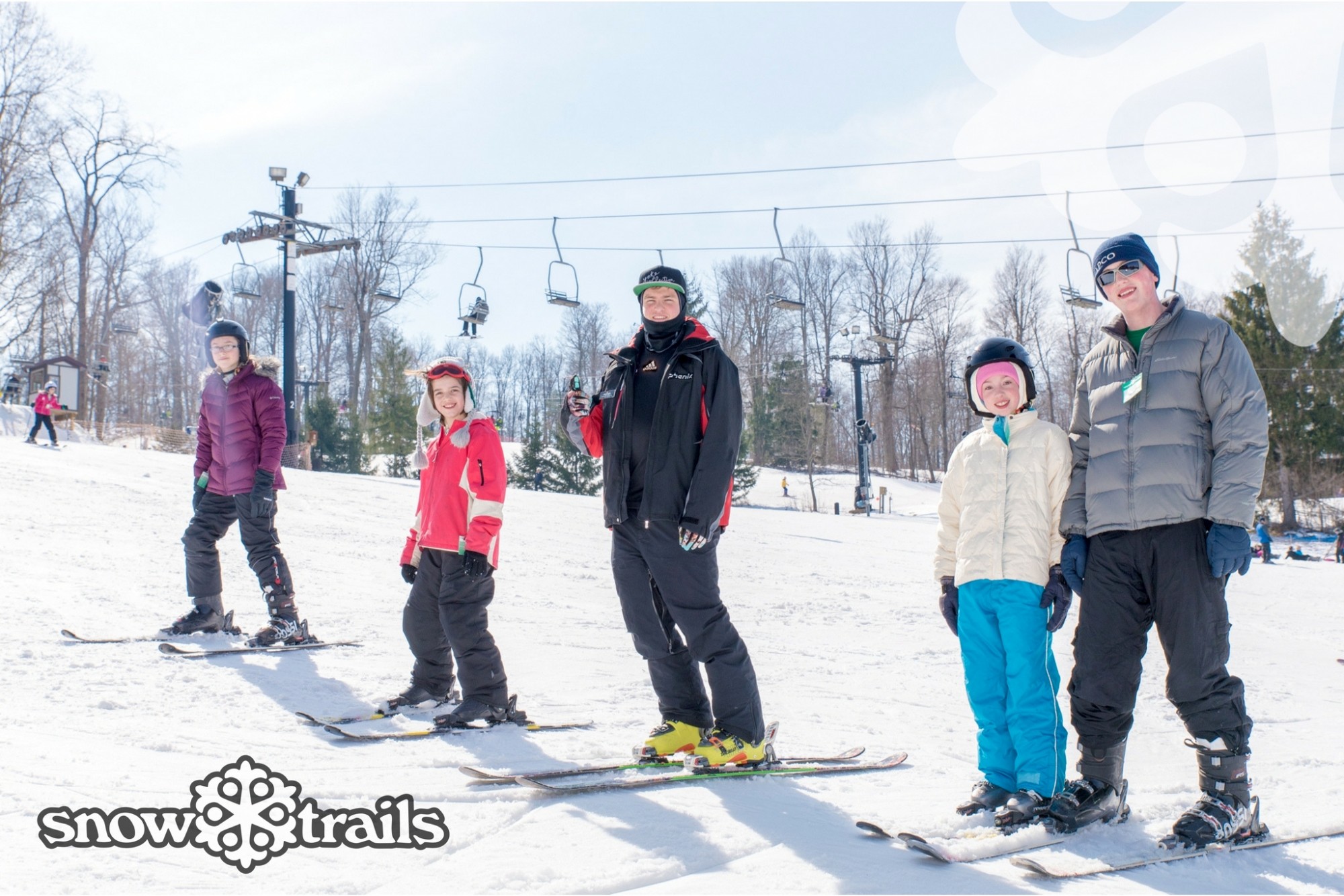 ---
« Back to Beginners Area