Snowmaking Happening This Weekend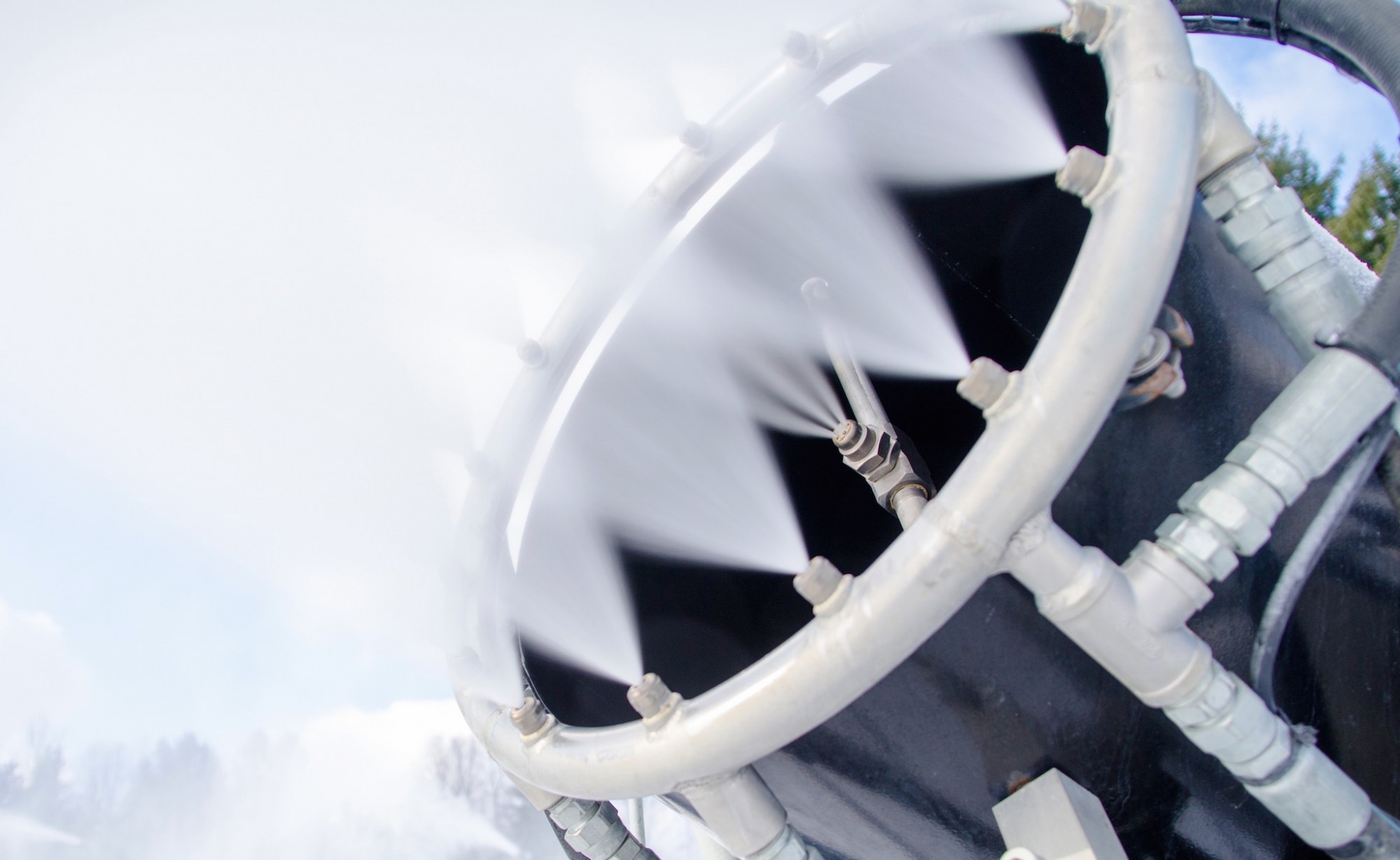 Snowmaking will begin late this week with what we hope will be round-the-clock based on forecasted temperatures for what could span 36 hours in our Possum Run Valley, thanks to it being colder than other parts of Ohio!! Snow Trails Cooling Tower will assist in chilling the water down to a temperature 13 degrees lower than when it came out of our water wells and holding pond. It is what our snow guns crave!! They make more snow because of it.
We plan to leave the whales of snow our massive #STsnowmaking system will create, in-order to better protect the layers of snow underneath, with the exception of The Woods Terrain Park Crew build. When the time comes and we are able to establish Opening Day for our 55th winter season here at Snow Trails, we will be sure to announce it here on our website as our fleet of Pisten Bully Snow Cat Grooming Machines begin to spread and shape these stockpiles of snow, to get you out on your skis and snowboards for some winter fun!
While we hope our snow guns are a'blazin' outside, our Kick-Off Party will be going down in The Snowflake Loft with The Ark Band live on-stage no matter what! Doors open at 7PM.
We are hoping this will give us a jump on building a base of snow to create and deliver the best conditions in Ohio!! Conditions many have come to expect from Snow Trails...we could not be more happy to provide. More to come soon!!
Sign-up for Snow Trails eNewsletter and follow our Social Media accounts (below) to stay in-the-loop.
---
« Back to General