ADP Group Program "Spring Bonus"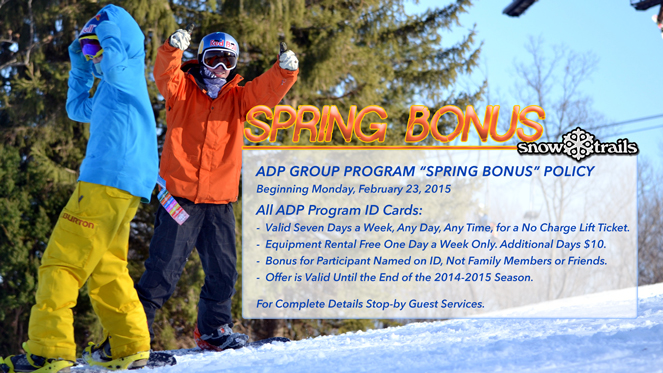 Beginning Monday, February 23, 2015 All Alpine Discovery Program (ADP) ID Cards are Valid Seven Days a Week, Any Day, Any Time, for a No Charge Lift Ticket. Offer is Valid Until the End of the 2014-2015 Season.
If your Program included Equipment Rental (ID card marked "Complete or Rental") the Equipment is available Free of charge One Day a Week Only. Equipment use is available for a $10 Rental Fee for each Additional Day during a Week.
Bonus for Participant Named on ID, Not Family Members or Friends. For Spring Bonus questions, please Contact Us.
---
« Back to General