Ohio Powder Day at Snow Trails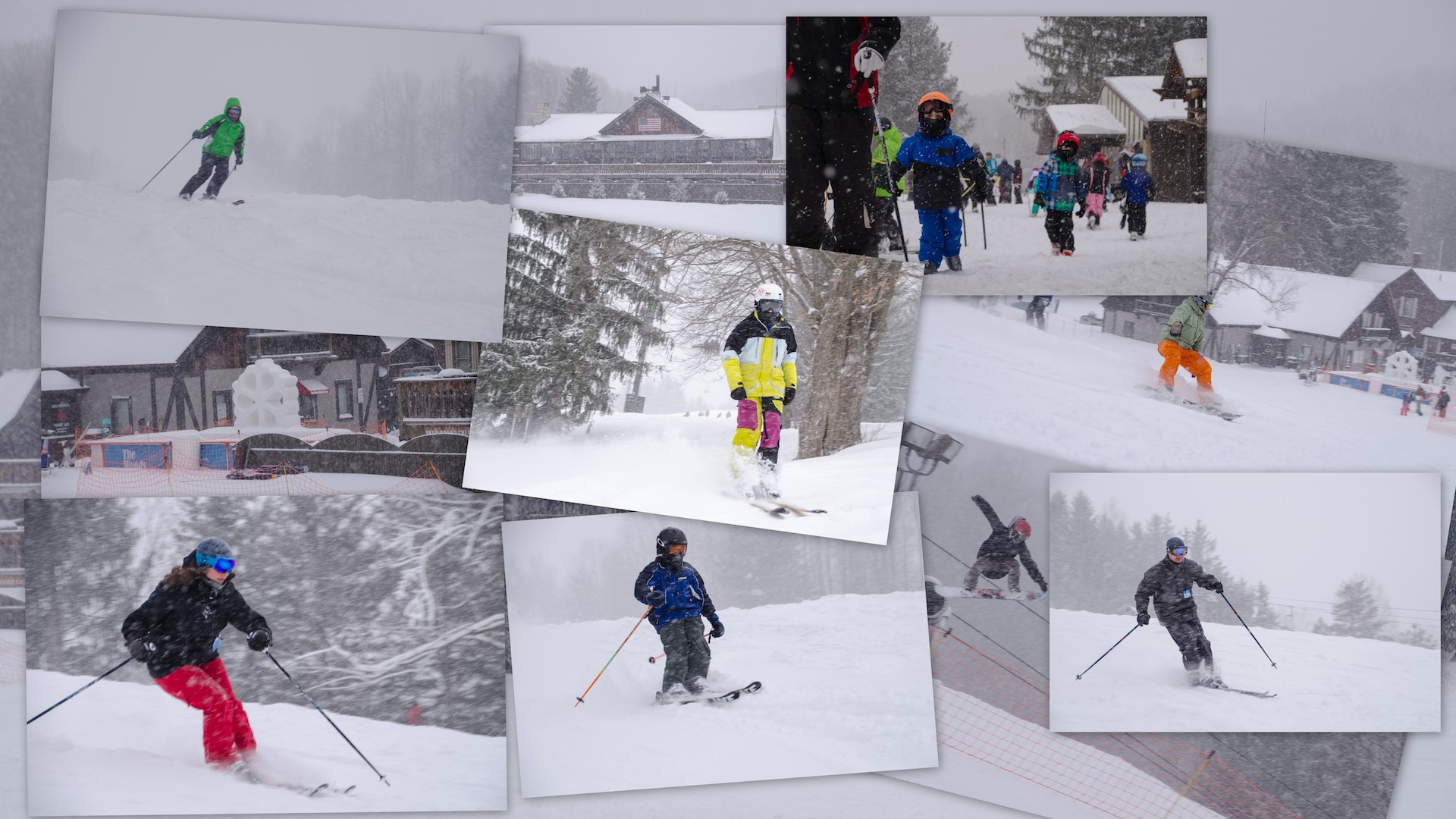 This is the sense of winter adventure we love... driving-in to see Snow Trails covered heavily in new natural snow and more dumping on us! Out on the slopes it is awesome to see skiers and boarders out blowing through it! If you have not made it out yet, we hope you will have the opportunity this weekend!! These are the days to not let the roadways hold you back. Take it slow and easy on your way out, then have an incredible amount of fun on the slopes as seen in this Ohio Powder Day at Snow Trails Photo Gallery!
Mid-Season Party tonight at 6PM is FREE and Open to the Public on-snow, with Fireworks at 10PM! The Band: Cocobeanos in The Snowflake Loft to follow! Tomorrow Snow Trails Ski Shop will hold Demo Day at the base of the West Woods Lift Area, for you to try the latest in ski technoligies! Ladies specific skis available too!
If you have a youngster between the ages of 3 to 9 years old, our Children's Learning Center is still taking Online Reservations for tomorrow, in the Polar Cub and Polar Bear Programs.This All-Inclusive Program, open 7 days a week, allows you to drop-off your child for their own fun, so you can go have yours! We take care of all the details, with multiple on-snow sessions to get them sliding on snow, advancing in their skiing and snowboarding skills, not to mention even providing lunch!
Tags:
adventure
,
mansfield
,
ohio
,
powder
,
resort
,
ski
,
skier
,
skiing
,
snow
,
snowboard
,
snowboarder
,
snowboarding
,
winter
---
« Back to General