Highs and Lows of Early Season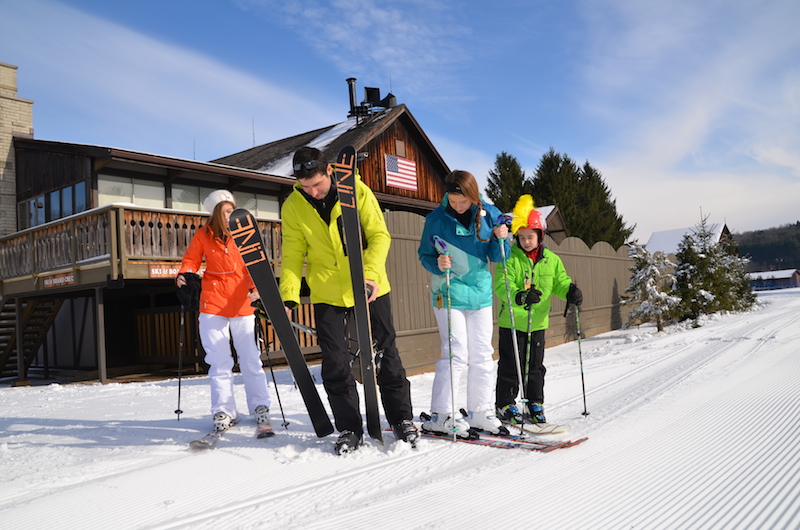 What a phenomenal Opening Weekend it has been here at Snow Trails! We were happy to see everyone out enjoying the slopes today! Check-out Snow Trails 2013-14 Photo Gallery- Opening Day 11-30-13: First Chairs & Jam Session. The conditions are superb, so much so, you might happen to think it is mid-January.
If you didn't make it out today and even if you did, you have to be sure to head-out tomorrow Sunday, December 1st from 9AM- 9:30PM. Snow Tubing will be unavailable. Additional terrain, listed in our Snow Trails Snow Report, made for skiing and snowboarding euphoria across the resort. The time is now...
...unseasonably good winter weather that made it possible for us to open so early, does not look to stick around. Average temperatures for this time of year are forecasted to return this week. Snow Trails will temporarily suspend operations beginning this Monday, December 2nd. Snowmaking will resume as needed and when temps allow. Stay tuned for re-opening details later in the week.
Opening Weekend Special Pricing
Sunday, December 1st, 2014
9AM- 9:30PM ....SLOPES ONLY. TUBING UNAVAILABLE.

Lift Ticket (anytime)- Adult $30, Child $20

Equipment Rental (any age, anytime)- $15
Snow Sports Lessons Available
Private Lessons (all ages) & Group Lessons (9yrs & Up)
Terrain Park features available at the base of The Woods Terrain Park.
Snow Trails New 2013-'14 Trail Map
Snow Trails Ski Shop will be open, extending Black Friday Sale throughout the weekend.
Live Entertainment- The Snowflake Loft at Snow Trails
Begins with Kick-Off Party December 14th and every Saturday Night, to include New Year's Eve, through March 1st 2014.
Join the Conversation. Follow our Social Network links at the base of this page.
Tags:
first chairs
,
jam session
,
lessons
,
lift ticket
,
new year's eve
,
opening weekend
,
photo gallery
,
pricing
,
re-opening
,
ski shop
,
slopes
,
snow sports
,
snowmaking
,
special
,
suspending operations
,
temperatures
,
terrain park
---
« Back to General