Thank You For Joining Us, Another Fun Season!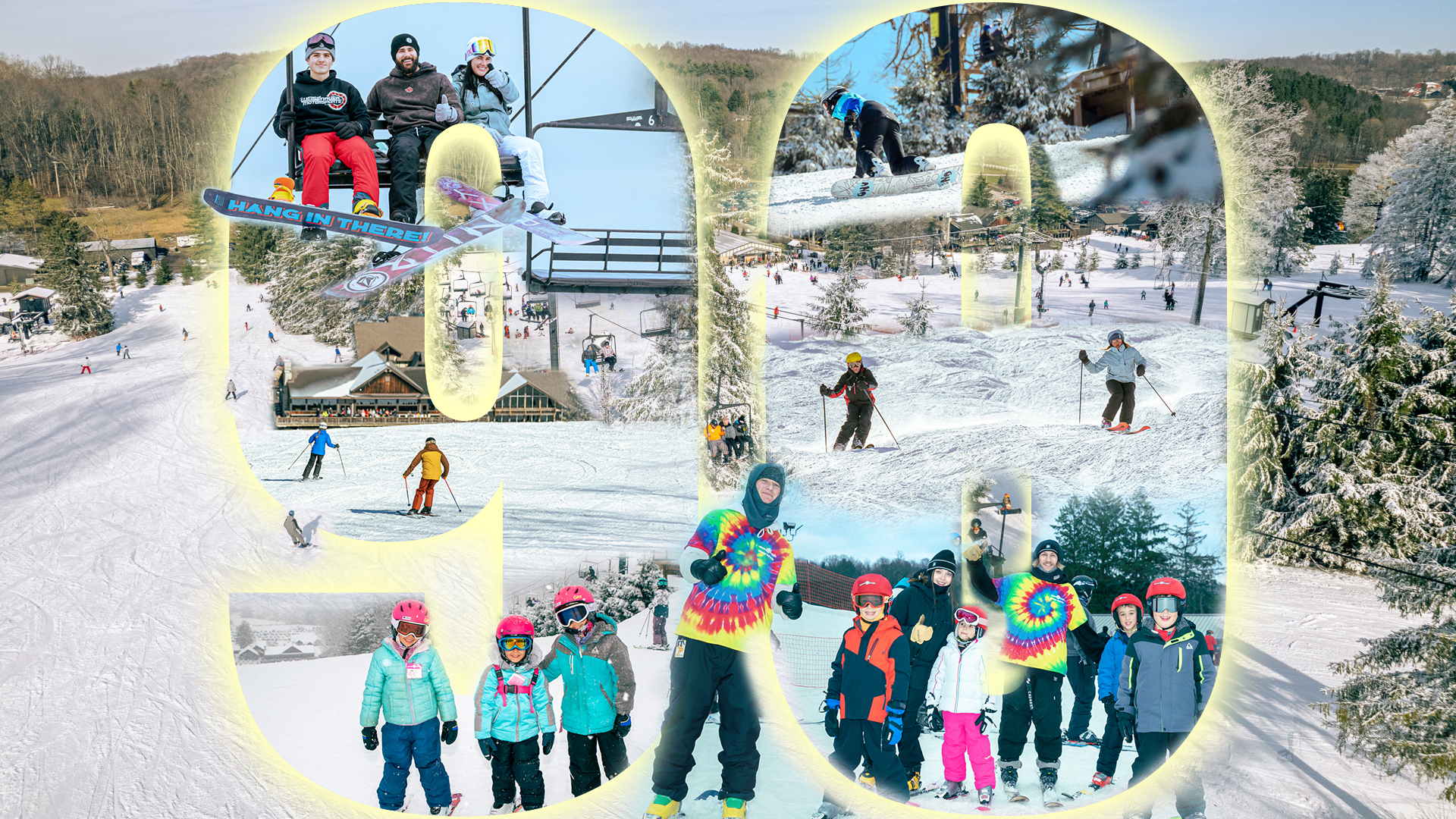 We are incredibly thankful for this 90 Day Season!!! The many comments, reviews, and feedback we have received throughout this Winter, about our Snowmaking, Staff, and overall Resort has been so appreciated! It is truly a pleasure to provide, for the joy we see on each of your faces, the feelings of accomplishments we see when you overcome a challenge, the warm inviting nature of conversation in our Lodges, and the outlet it all provides when you can get your laps in on the Trails! Skiing and Snowboarding is a progression, a journey, and a lifestyle sport we see so many of you enjoying together with friends and family. The Activity… Laughter… Fun… Stories… the Memories we will all be reliving throughout the Off-Season will carry us through until next Winter!
Season Passes
We love knowing how many of you appreciate the value of being in our family of Season Passholders. Knowing you will want to grab your Season Pass again before they sell-out, and the importance of not missing the opportunity, we will be making them available in June again, with Seasonal Club Passes to follow. Please look to hear from us then, as we draw close to these important Season Pass releases for another great Winter of fun ahead!
Locker Renewal Deadline of Today, Sunday, March 19th
We have reached-out in a couple ways and have not yet heard back from everyone with a 2022-'23 Locker. Your Renewal must be completed Today, Sunday, March 19th to keep your current Locker and have the convenience of storing your gear in it throughout the Off-Season » SnowTrails.com/Locker-Renewal
If you will not be renewing your Locker, please let us know by Today, Sunday, March 19th as well. If you would like to be added to our Wait List to be ready for when a Locker becomes available, please reach-out to us: [email protected]
Locker Clean-Out
Locker Rooms will be Open Daily 9AM-4PM Monday-Saturday through April 1st. Also available by Appointment established through email only: [email protected]
Improvements
Our Crew already has a full list of Upkeep and Improvements to ensure the Resort stays tip-top for you! Plans are already in the works for Projects from General Maintenance across the Lifts and Slopes, to Parking Lots, and in each of our Facilities. You can be sure we will be ready to deliver on our promise of more great Skiing, Snowboarding, and Snow Tubing for you! We are excited to announce these details to you as soon as we get to work bringing each plan to reality!
Summer Event Rentals
If you're looking to host your Special Event at a unique venue, we now have our Tubing Lodge, Valley Lodge, and Ski Lodge to accommodate your gathering. For your smaller Showers, all the way to Wedding Receptions, and anything in-between, we have a great solution for accommodating 30-300 guests. Please find additional details here: SnowTrails.com/SummerEventRentals
---
« Back to Beginners Area
« Back to General
« Back to Skiing
« Back to Tubing