Tubing Park Updates for 2017-'18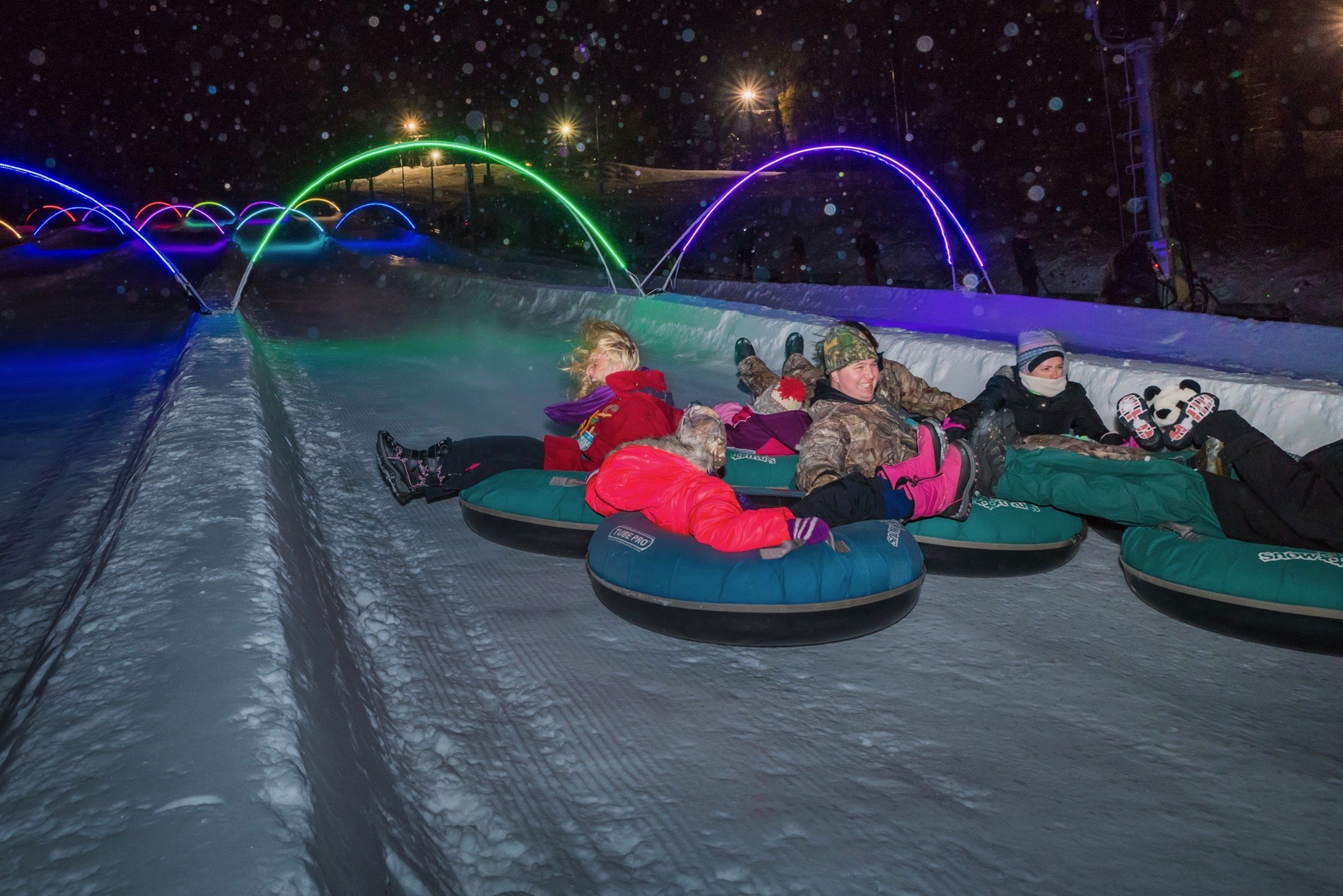 It has been an exciting adventure since day one in Vertical Descent Tubing Park. With the addition of Glow Tubing, it has only grown from there. The fun snow tubing provides for any age, and an activity all can experience together is the reason Snow Trails, as a family owned and operated resort, keeps adding to the fun for you.
New for this season, we have implemented a reservation system where you can purchase your Snow Tubing Tickets Online 6 days in advance of the date you would like to go tubing. This is a great way to plan and lock-in your 2 Hour Tubing Tickets in Ohio. With more fun on the longest tubing lanes in Ohio and the ability to reserve your snow tubes, ride a conveyor carpet lift rather than walking to the top that sled-riding requires, plus the option to select a night of Glow Tubing, and do this all with family and friends, how could you go wrong?
We hope you will find the convenience of our brand new website's Tubing Hours and Rates Calendar to be user friendly in selecting the days you would like to enjoy snow tubing, and the buying process to be seamless. Tubing tickets will not be available for purchase online until 6 days out from your selected day, but setting yourself a reminder to buy online will be key in being one of the first to lock-in your time slot when they do.
A change for this season to be noted is the Tubing Park is only available for Private Tubing Park Rentals Monday- Wednesday and before 4PM on Thursday and Friday, with the exception of additional Peak Days available to you and listed in the Hours & Rates Calendar.
We're thrilled to announce we've made an investment in lining both sides of our Snow Tubing Park in new Glow Tubing LED lights to immerse you in neon colors as you laugh your way down the snowy tubing lanes.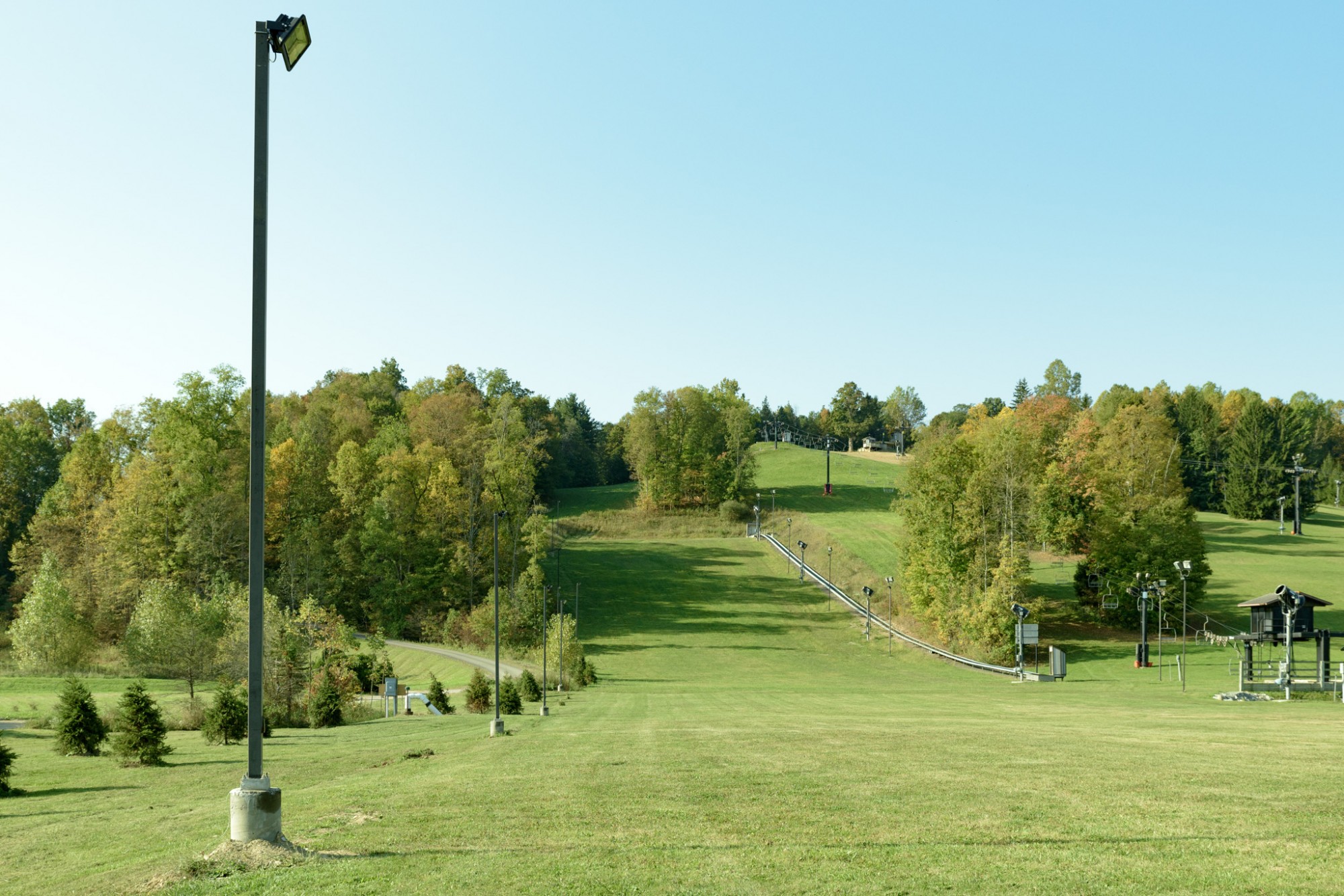 Much like improving on the full experience with our Tubing Lodge and new fire-ring patio lighting, our mission is to allow you and many others more opportunities to enjoy Glow Tubing, so we've added two additional weekends, bringing you "five" total Glow Tubing Event weekends you will find in our Events Calendar for this 2017-'18 winter season at Snow Trails.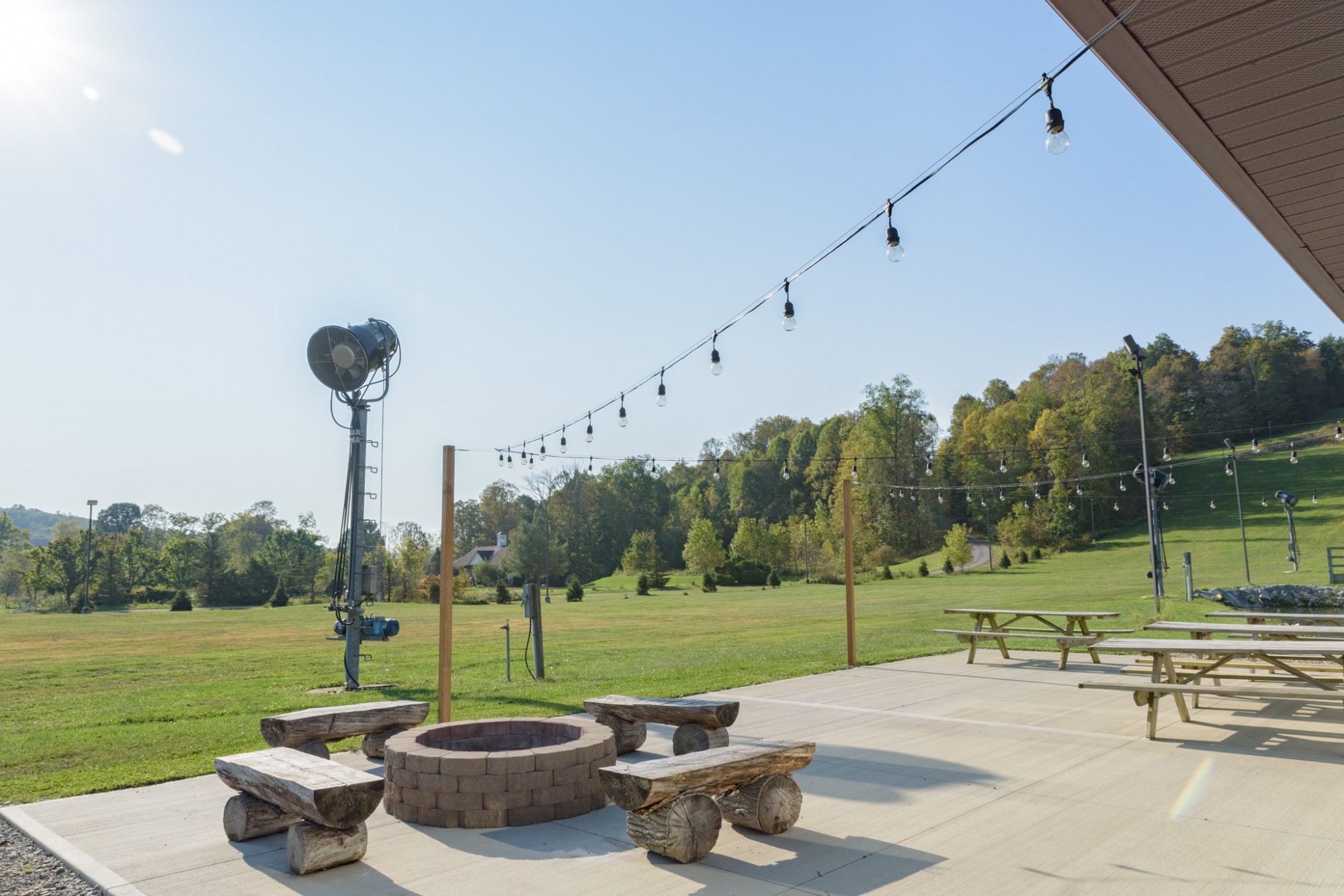 Snow Trails 2017-18 Photo Gallery
Cheers to you and the snow tubing fun ahead!
---
« Back to Tubing