Snow. Snow? Snow Trails!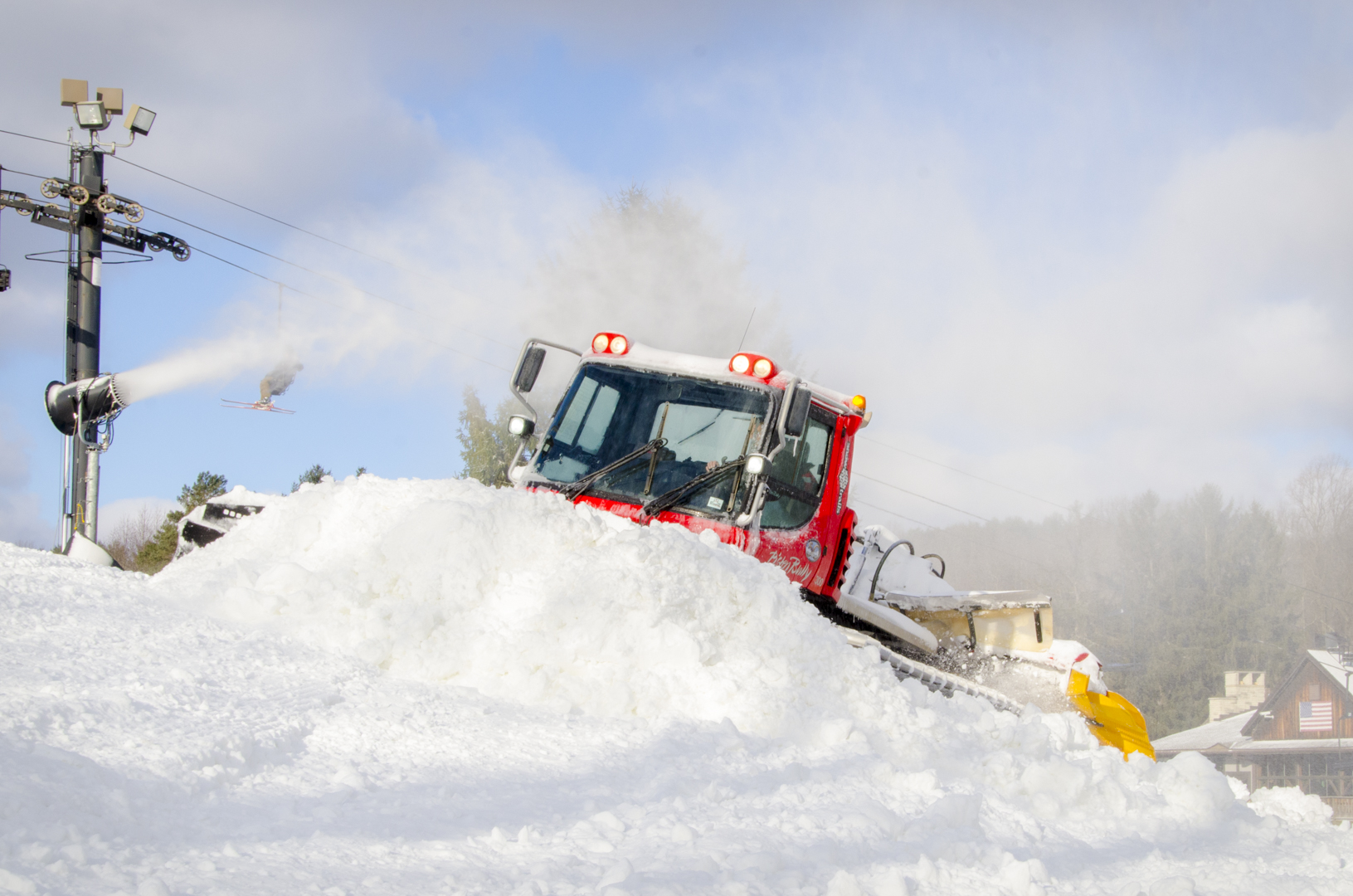 Snow conditions are phenomenal with intense #STsnowmaking across the resort and on select Trails throughout the day, early this week. Some Trails may have delayed openings to allow our fleet of Pisten Bully Snow Cats to get out and make quick work of the massive amounts of snow made during this weeks campaign. Be sure to check Snow Trails Snow Report for daily details.
Though we make our own snow and don't rely on natural snowfall to sustain the fun around here, we are pumped to have received +3" of natural snow last night and more to come this week!! We love the winter feel as opposed to the alternative, and are happy to have it back!!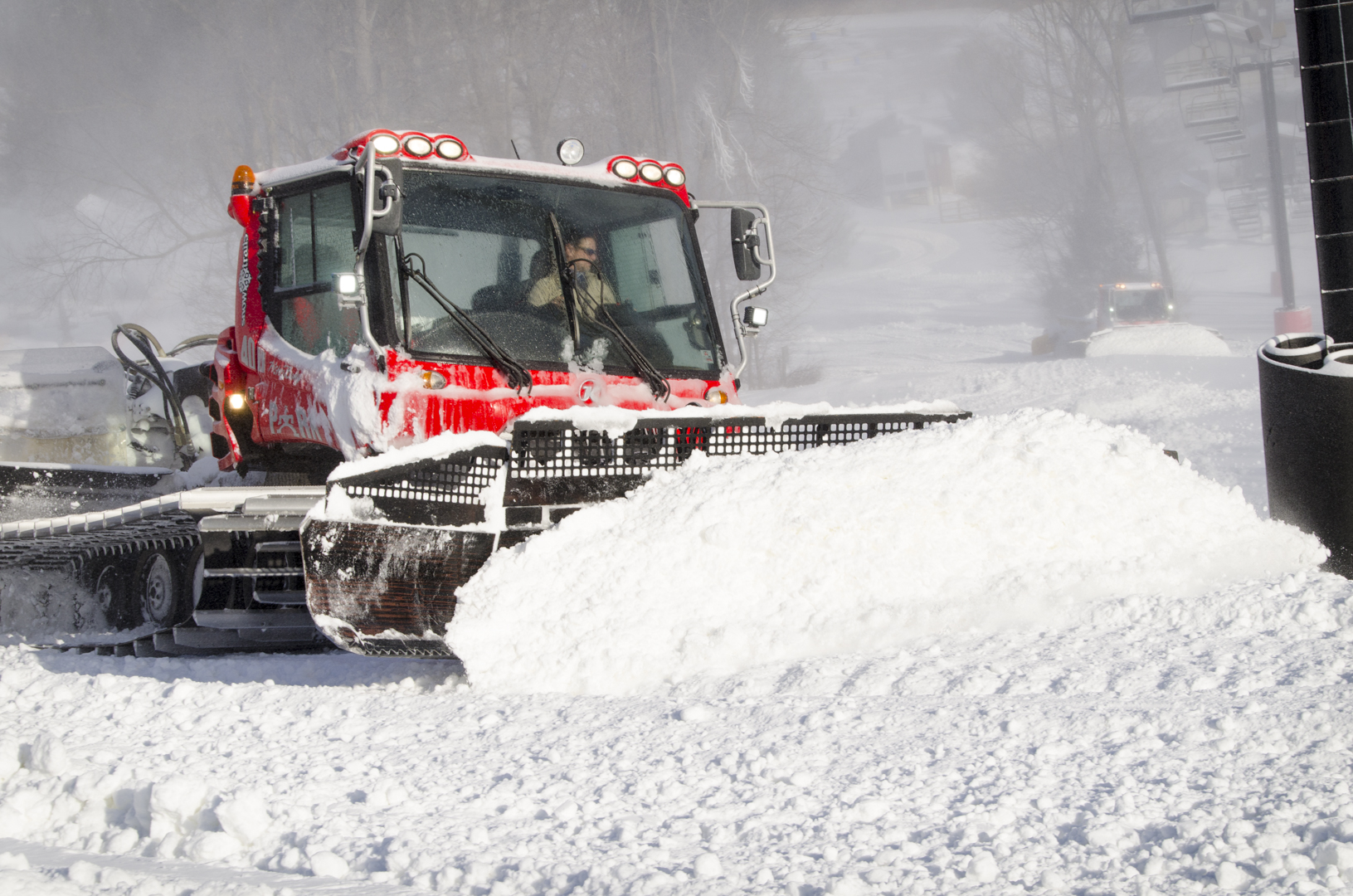 Snow Trails Mogul Area got loads of snow piled-up, readying the base for our Snow Sports Crew to set bamboo poles this week and get you in there to make turns! Before each pole/pile of snow, slide the tail of your skis up against each, making skid turns all the way down. This will form the shape needed for endless hours of fun bump lines!!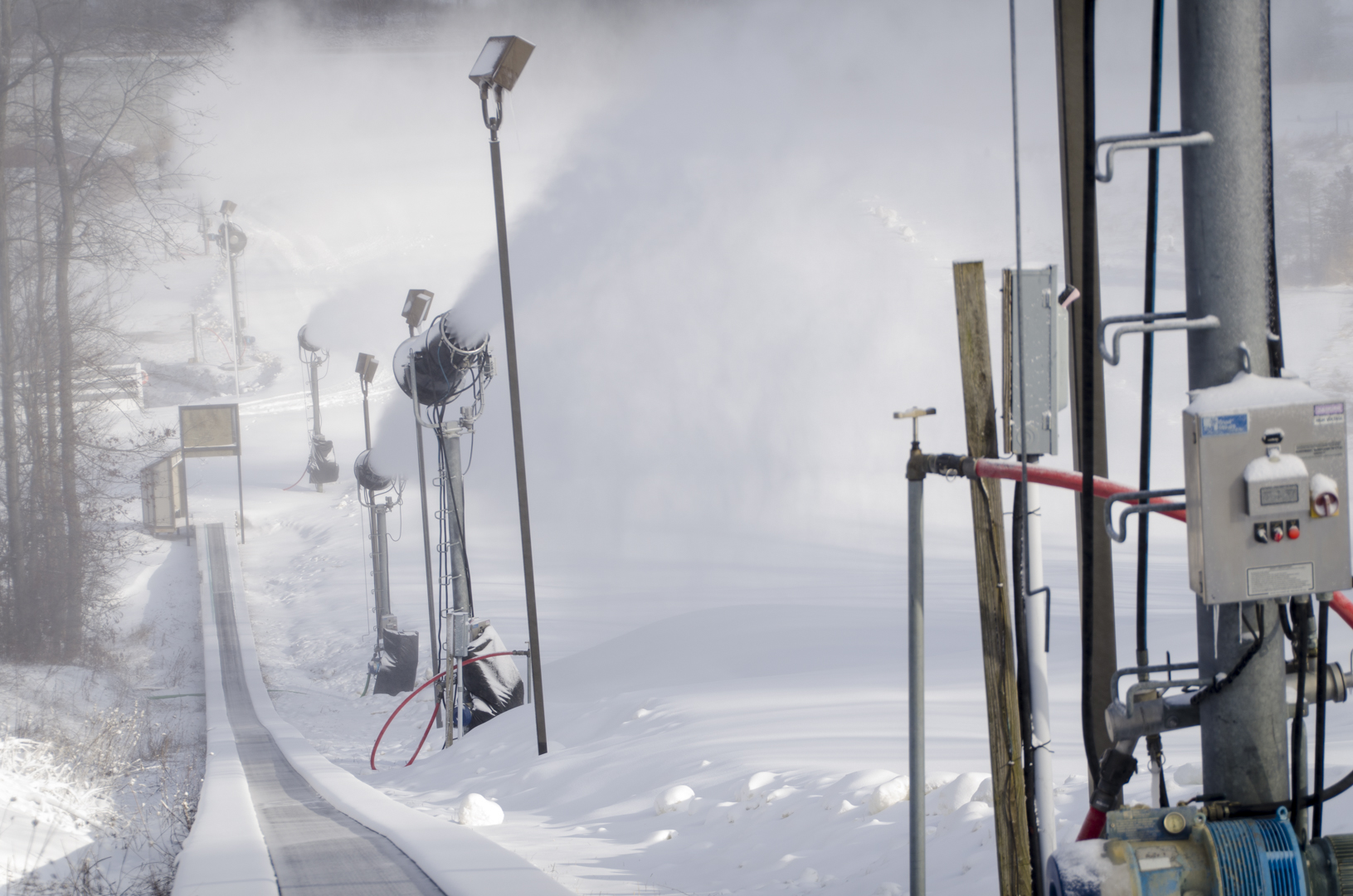 Vertical Descent Tubing Park is unavailable Monday and Tuesday, to allow for additional snowmaking for our Crew to build the base of snow and reconstruct fresh and fun tubing lanes for Reopening beginning Wednesday, January 7th 5PM- 9:30PM.
Get out for Late Night Skiing, Snowboarding, and Snow Tubing with us this Friday! The Slopes and Tubing Park will stay open late, until 2AM to be exact! Plenty of time to enjoy all Snow Trails has to offer!
The Woods Terrain Park Crew is digging and pounding on new feature builds this week for what will be a third rebuild already this season! They are into riding new and fresh lines just like you! To allow for this to be done properly, The Woods Terrain Park will be unavailable this week. The Crew will Reopen the Park before Noon on Friday, January 9th at 10AM. Later that evening, they will host the first Terrain Park event of the season- "Nighttime Rail Jam!"
Tags:
action sports
,
build
,
bumps
,
conveyor carpet
,
features
,
mogul area
,
moguls
,
natural snow
,
photography
,
photos
,
pisten bully
,
rail jam
,
resort
,
skiing
,
snow cats
,
snow sports
,
snowboarding
,
snowmaking
,
snowtubing
,
surface lift
,
terrain parks
,
trails
,
tubing
,
tubing park
,
winter weather advisory
---
« Back to General