Snow Trails Begins Snowmaking for the 2017/2018 Winter Season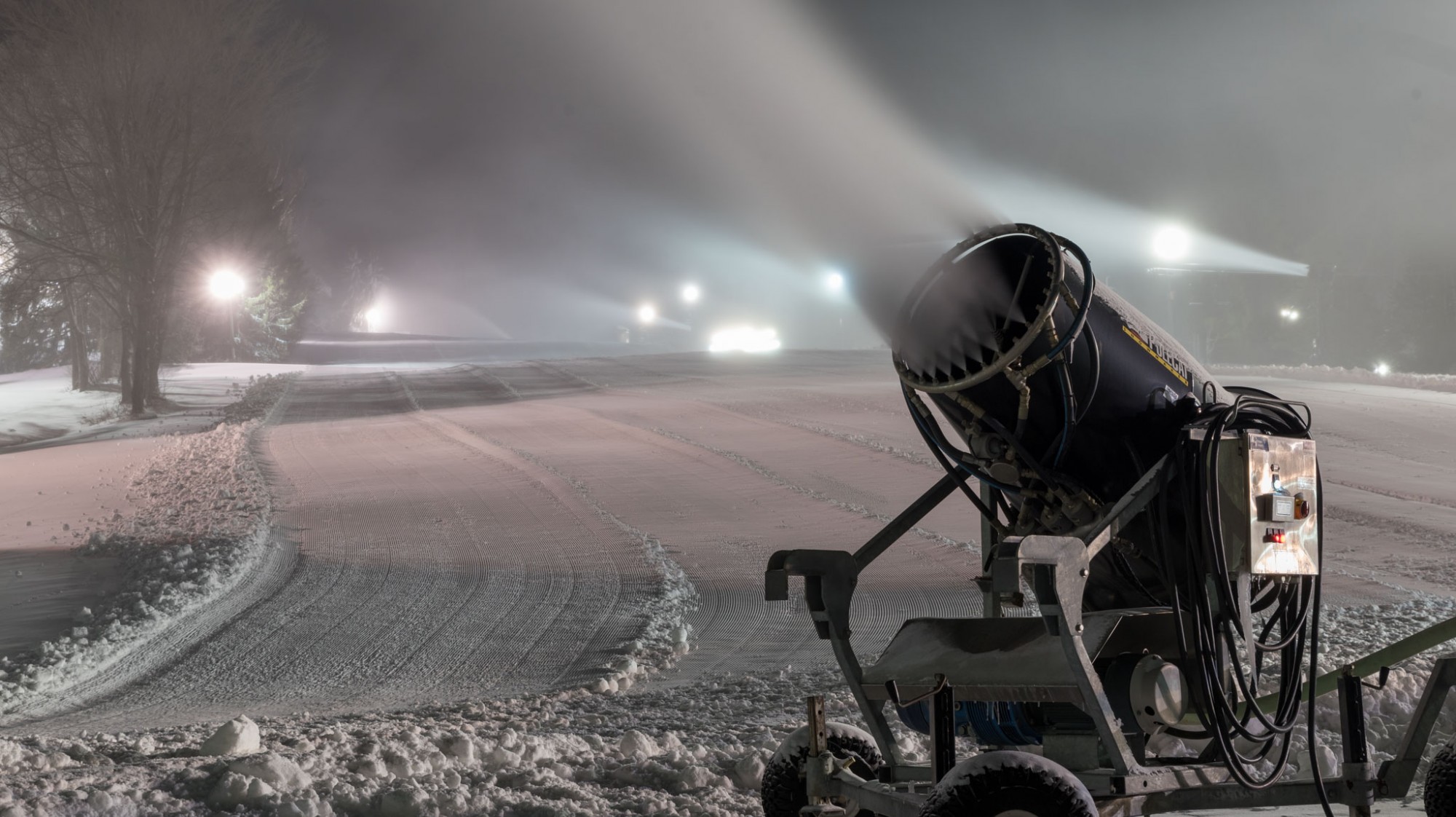 MEDIA ALERT
Snow Trails is taking advantage of the opportune weather conditions and has officially started the snowmaking process in preparation for its 57th Winter Season. The ideal snowmaking conditions are dependent on the right mix of temperature, humidity and wind speed. "With temperatures dropping and forecasters showing consistent snowmaking temperatures at or below 29 degrees Fahrenheit most nights, it's the perfect time to begin building our base of snow for opening day," said Nate Wolleson, Marketing Manager at Snow Trails.
The snowmaking crew at Snow Trails will take advantage of these conditions and work around the clock to ensure the best possible conditions in hopes of opening in the days prior to the season Kick-Off Party scheduled for Saturday, December 16th. An official Opening Day will be posted to SnowTrails.com in the week to come.
Stockpiling the snow, then spreading and grooming just before opening, their snowmaking efforts can be maximized by shielding the snow beneath the piles from the potential for warmer daytime temperatures above freezing.
About the Snowmaking Process:
Snow Trails boasts a distinct advantage in Ohio's frequent marginal temperatures, due to its Snowmaking System Cooling Tower. The cooling tower first lowers the temperature of water supplies from the holding pond and water wells, by an average of 13 degrees Fahrenheit before the over four-thousand gallons of water per minute are pumped out of its snow guns. This plays a major role in reducing "cure time," or how fast the water molecules can freeze into snowflakes after being shot into the air from the snow guns. This allows for higher quantity and quality of snow to be made during the snowmaking campaign. Details: SnowTrails.com/Snowmaking
About Snow Trails:
Snow Trails, which was the first commercial ski are in Ohio, is a privately-owned resort, under the same management since inception. The resort features six chairlifts and 17 trails. It also features a snow tubing park with the "longest tubing lanes in Ohio." The resort typically opens in early December and the season lasts into March. The resort is located off Interstate 71 south of Mansfield on Possum Run Road. Get to Know Snow Trails
# # #
Media Contact: To coordinate a site visit to see the snowmaking process, schedule an interview, request photography or B-roll, please Contact Us.
« Back to Press Releases