Snowmaking Continues in March, Never Before in Snow Trails History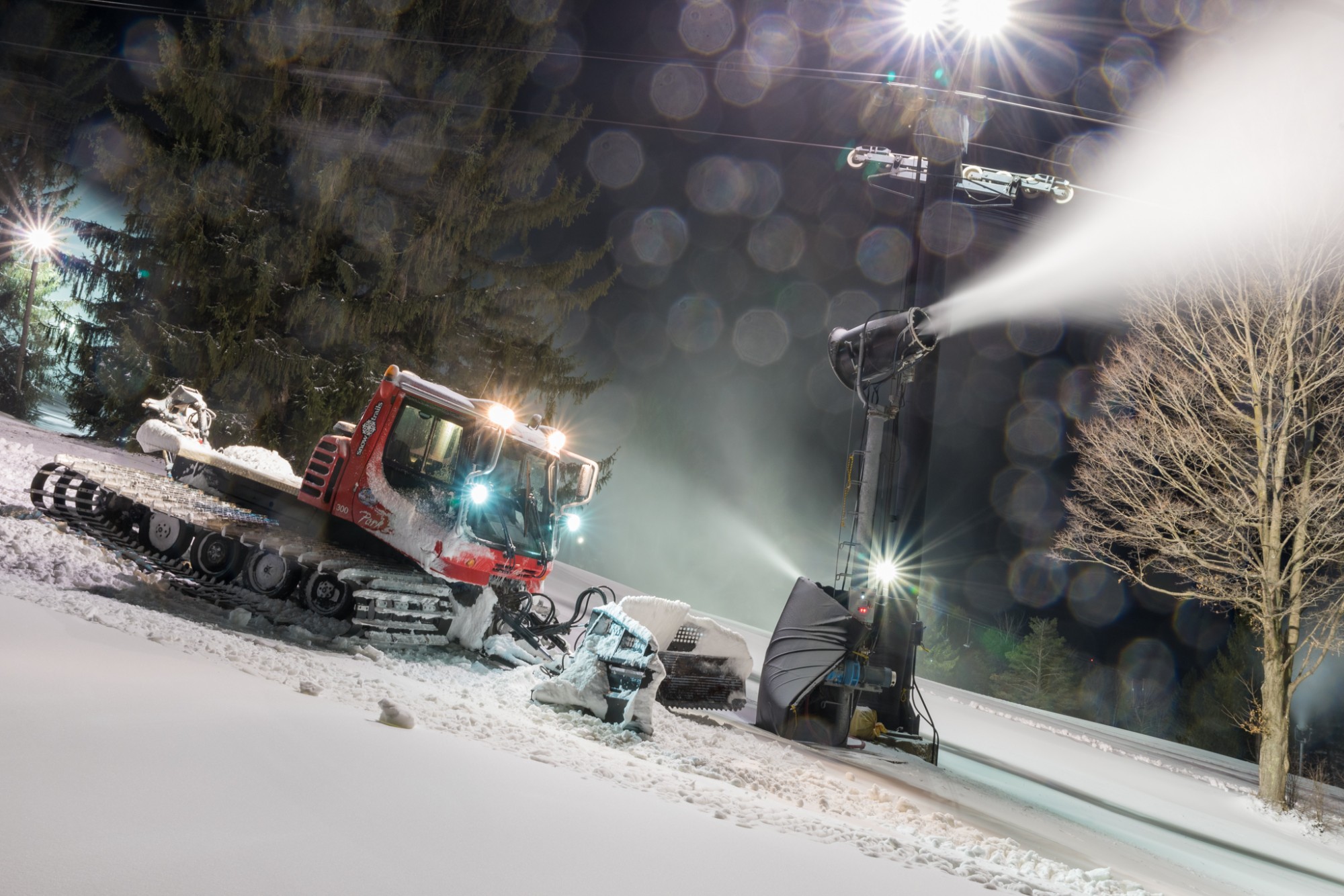 For Immediate Release: March 10, 2017
Mansfield, OH: With temperatures dipping back down into snowmaking range, 29 degrees fahrenheit and below, and thanks to Snow Trails Cooling Tower advantage in Ohio, the Resort's snowmaking system is back in action now.
"Leading into this weekend guests were excited to hear us announce what was planned to be a bonus and offering 50% savings on Lift Tickets, Equipment Rentals, and Tubing Tickets, after announcing a Final Weekend last week," said Nate Wolleson, Snow Trails Marketing Manager.
Snow Trails is staying reactive to guest traffic and weather patterns. Winter temperatures have returned with 4" of snow falling last night, a slight warm-up today, now falling back into the twenties and continuing to trend down overnight.
Snow Trails fired back up their massive snowmaking system this evening at 4:30PM. "The plan is to make snow throughout the night to improve upon snow conditions for this Bonus Weekend," Wolleson said. "With temps that will sustain our base of snow this coming week, the hope is to later announce plans to continue offering skiing, snowboarding, and snow tubing fun for our guests this coming St. Patty's Day weekend and potentially a few days ahead of time."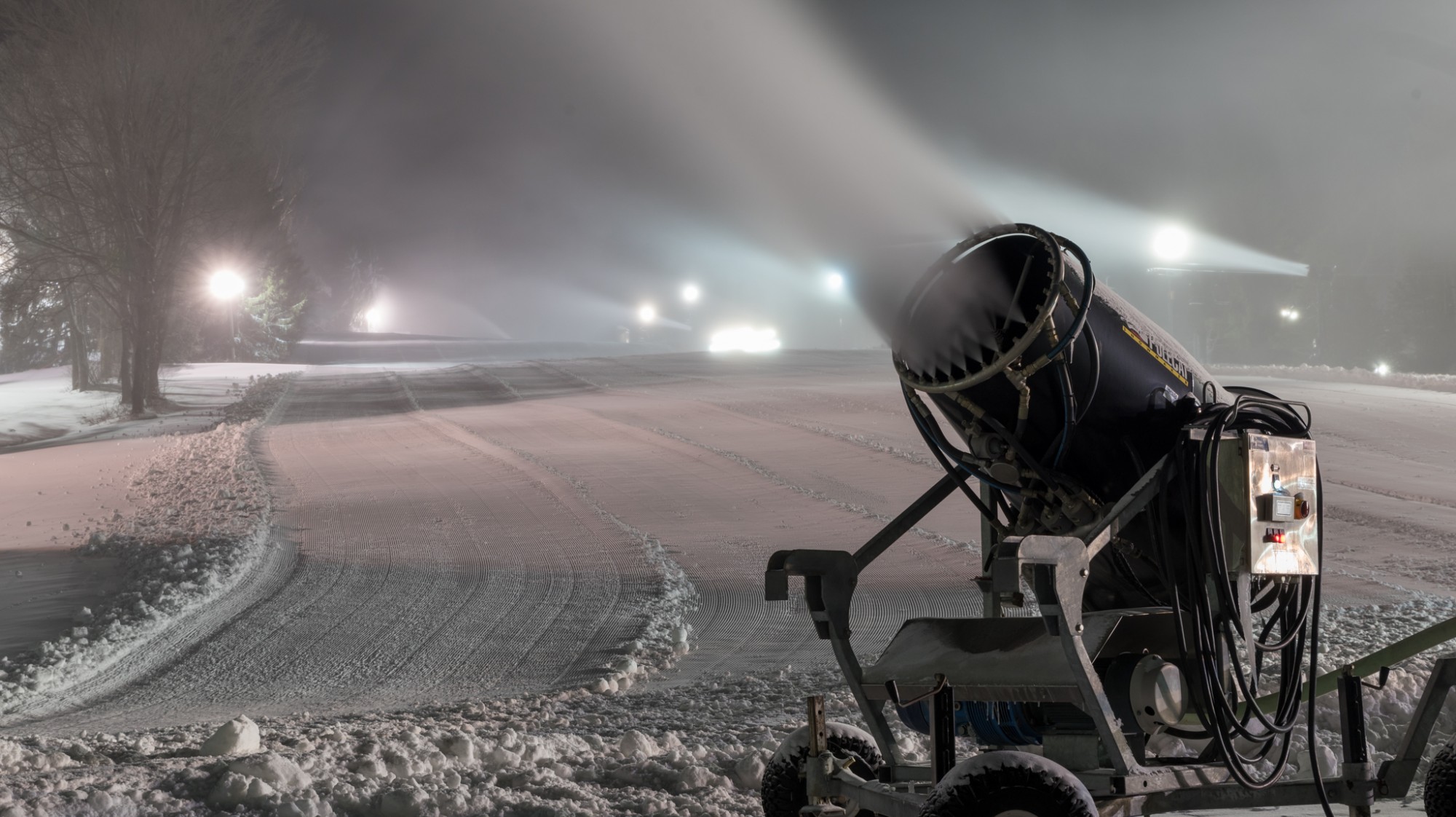 Snow Trails has made history on a number of occasions this winter, with the most gallons of water pumped for snowmaking in a single season at 57.6 million and climbing with the latest campaign - over 15 million higher than their season average - as well as making snow in March, never being necessary or an appropriate use of company resources before this season.
The Resort plans to update their snow report on SnowTrails.com/Snow to keep guests informed of the improving conditions throughout this weekend. Questions can also be submitted to their Contact Us page.
Snow Trails, which was the first commercial ski area in Ohio, is a privately owned resort, under the same management since inception. The resort features six chairlifts, including a slow moving Beginner's Double Chairlift and two ski carpets dedicated to the Beginner's Area Complex. A third carpet lift is utilized in the Snow Tubing Park with the "Longest Tubing Lanes in Ohio." Snow Trails is also home to Timberline, the "Longest Trail in Ohio." 17 total trails with three glade ski areas, plus the recent addition of a Terrain Based Learning Area for beginners. A 9,000 sq. ft. Rental Center houses user friendly equipment and offers a self-service system. Snow Trails typically opens in early December and the season lasts into March. The resort is located off Interstate 71 south of Mansfield on Possum Run Road. For more information call 800-OHIO-SKI (644-6754) or visit SnowTrails.com.
# # #

Contact Marketing
Media Resources

Snow Trails History and Facts:
Get To Know Snow Trails 1961- 2011, "Celebrating 50 years!"

Press Releases
Current Press Releases

Photo Galleries
Media Center Images selected for public use
Public Snow Trails Photo Gallery
Image Notes: Click on any thumbnail and image twice until the highest quality image is available for use. Simply right click on the image for download options. support@snowtrails.com
« Back to Press Releases