Glimpse of February Events with Big Air this Weekend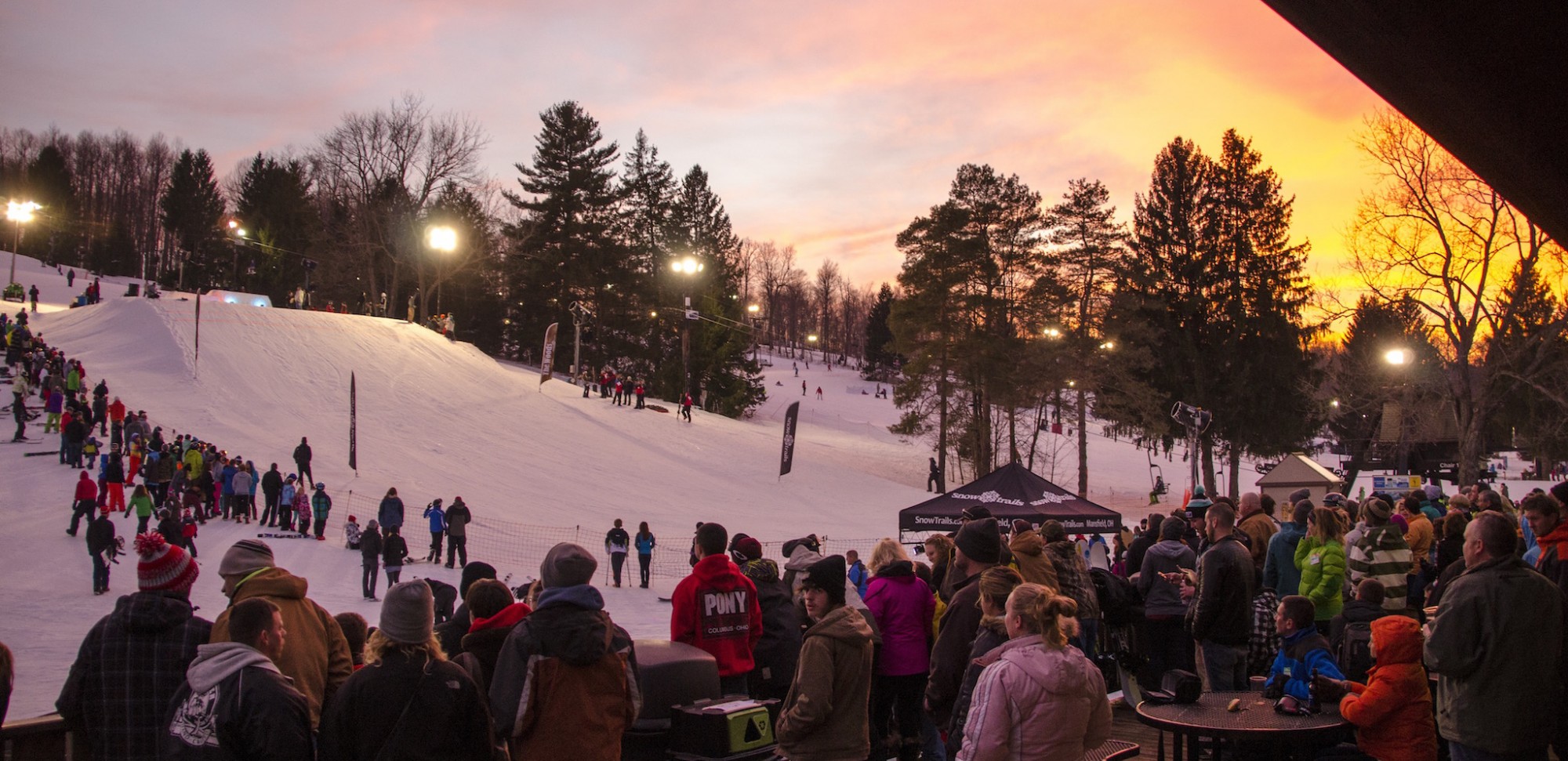 NEWS FROM SNOW TRAILS
For Immediate Release
February 5, 2016
Mansfield, OH: The cold temperatures have returned to the Possum Run Valley, home to Snow Trails. The overnight snowmaking campaign produced four inches of snow across the resort, bringing the base snow depth to 12-36". The snowmaking and grooming crews worked through the night to ready the slopes for a big weekend of events and skiing, snowboarding, and snow tubing fun.
Saturday (Feb. 6th)
Giant Slalom and Slalom Standard Races
Open to all skiers and snowboarders. Race starts at 1:00pm. Registration opens at 9:00am at the information desk. Entry fee $8.00. Two run combined time. Male & female classes
TAASC 17th Annual Ski-A-Thon
The Adaptive Adventure Sports Coalition (TAASC) will hold the biggest fundraiser of the year and a great deal for skiers, snowboarders, and tubers. The event and your support provides funds for adaptive equipment, low cost lessons and sporting opportunities, and operating funds.
Big Air Competition at Snow Trails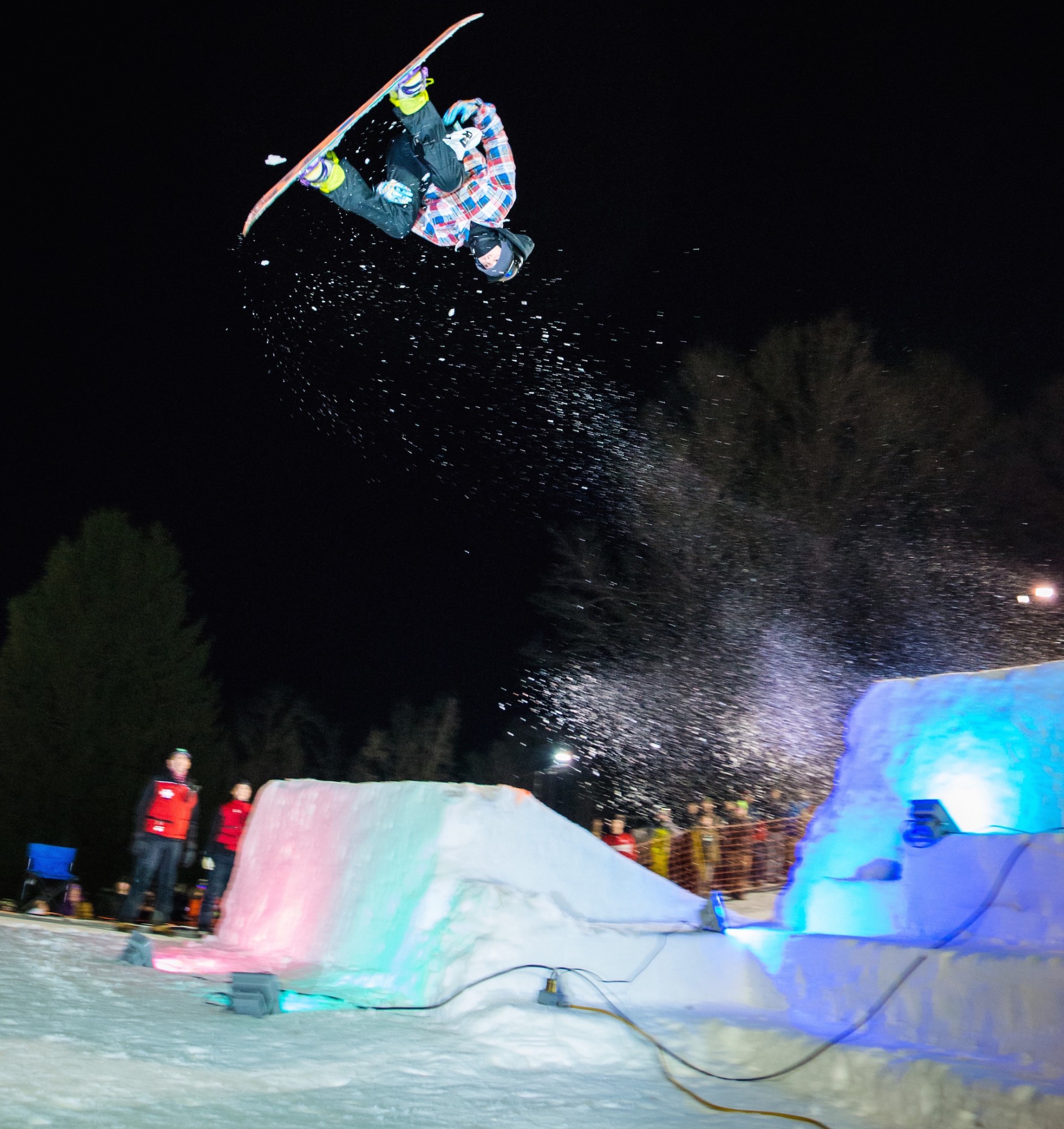 Practice 3:00PM- 5:00PM
Competition 6:00PM
Snow Trails Annual Big Air Competition sponsored by Snow Trails Ski Shop will take place under the lights, on the Mt. Mansfield Slope at 6:00PM, with outdoor DJ spinning tunes. Open to all skiers and snowboarders. Practice will take place 3:00PM- 5:00PM.
9:00PM Band: No Regrets
Going with the theme "Big Air, Big Hair" for those 21 years of age and older, a party in The Snowflake Loft at Snow Trails will take place as the band rocks out set lists from the best of the 80's.
Sunday (Feb. 7th)

Family Day at Snow Trails 25- 30% Savings
Pre-register online by 4PM, Saturday, February 6, 2016
All-Day Lift Tickets, Group Lessons (9yrs & Up), Equipment Rentals, 3hr. Tubing Tickets, and more! A family is considered 2 or more people, from the same household, with a paying parent or guardian. Registration includes free food vouchers for the whole family: Hamburger or Hot Dog & one small Pepsi fountain drink. ($5.00 Value) For your Children Under 9 years old: Children's Learning Center Polar Cub and Bear Program
Friday (Feb. 12th)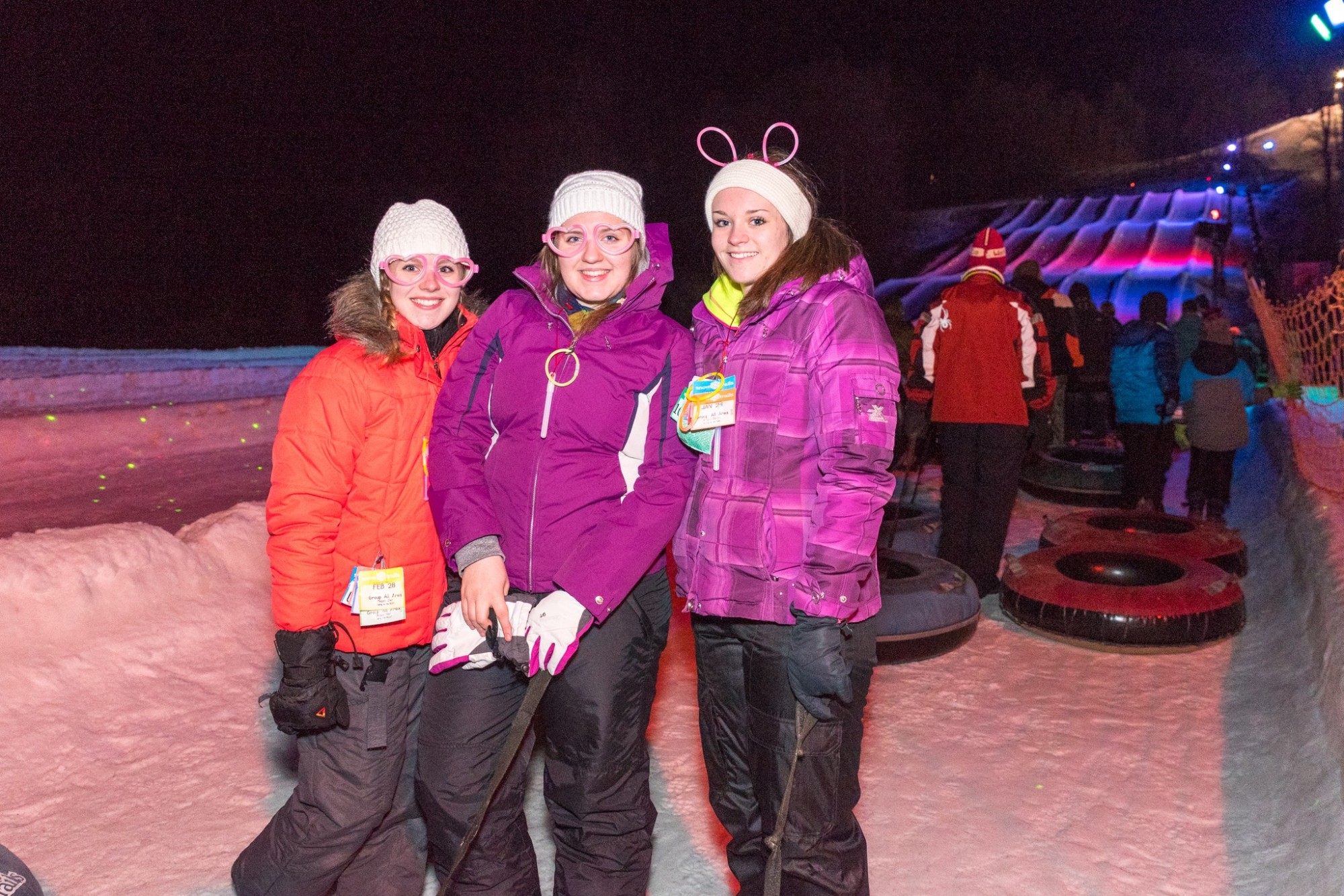 Late Night and Glow Tubing at Snow Trails
The Slopes will be open from 10AM- 9:30PM for general skiing and snowboarding. From 10PM until 2AM the slopes will offer Late Night extended hours of fun.
The Vertical Descent Tubing Park is open 5PM until Midnight every Friday throughout the season, however it too will stay open for a Late Night until 2AM, with the special atmosphere of Glow Tubing! The Tubing Park lanes of snow will glow with neon colors as guests slide their way down with free glow trinkets included with each tubing ticket. An outdoor DJ will add more fun to the experience.
Saturday (Feb. 20th) - Sunday (Feb. 21st)

55th Annual Ski Carnival
Competitions, Family Activities, and Nightlife
Slopes and Tubing 9AM- 9:30PM (Saturday Tubing open until Midnight)

There is truly an event for everyone, from the famous Bikini and Chippendale Slalom race to the Slush Cup and Kids Challenge. The slopes will attract many, and the Carnival even more, as Snow Trails gears up for an expected 5,000 visitors. The slopes will be open for regular skiing and snowboarding throughout the weekend.
The weekend festivities have been celebrated since the very first season in 1961-'62 at Snow Trails. Although the events and features are designed to add excitement and fun to the weekend, all are welcome to come and enjoy the resort whether they participate in the events or not. The Annual Ski Carnival at Snow Trails has become a reunion for many over the years.
9:00PM - Band: Shucking Bubba Deluxe
One of the top shows of the season at Snow Trails. Shucking Bubba Deluxe, out of Columbus, brings the party year after year! With a full light show, great sound, and light boxes on-stage, the atmosphere is always hopping in the true spirit of Ski Carnival.
View the Full List of Events: Snow Trails Event Calendar
Snow Trails, which was the first commercial ski area in Ohio, is a privately owned resort, under the same management since inception. The resort features six chairlifts, including a slow moving Beginner's Double Chairlift and two ski carpets dedicated to the Beginner's Area Complex. A third carpet lift is utilized in the Snow Tubing Park with the "Longest Tubing Lanes in Ohio." Snow Trails is also home to Timberline, the "Longest Trail in Ohio." 17 total trails with three glade ski areas, plus the recent addition of a fourth terrain park for the youngest beginners. A 9,000 sq. ft. Rental Center houses user friendly equipment and offers a self service system. Snow Trails typically opens in early December and the season lasts into March. The resort is located off Interstate 71 south of Mansfield on Possum Run Road. For more information call 800-OHIO-SKI (644-6754) or visit SnowTrails.com.
# # #
Contact:
Nate Wolleson
Marketing Manager | Snow Trails
3100 Possum Run Rd. Mansfield, OH 44903
nate@snowtrails.com | 419.756.7768 x108
SnowTrails.com | Facebook.com/snowtrails
Media Resources

Snow Trails History and Facts:
Get To Know Snow Trails 1961- 2011, "Celebrating 50 years!"

Press Releases
Current Press Releases

Photo Galleries
Media Center Images selected for public use
Public Snow Trails Photo Gallery
Image Notes: Click on any thumbnail and image twice until the highest quality image is available for use. Simply right click on the image for download options. support@snowtrails.com
« Back to Blog