Double Dip Deal At Snow Trails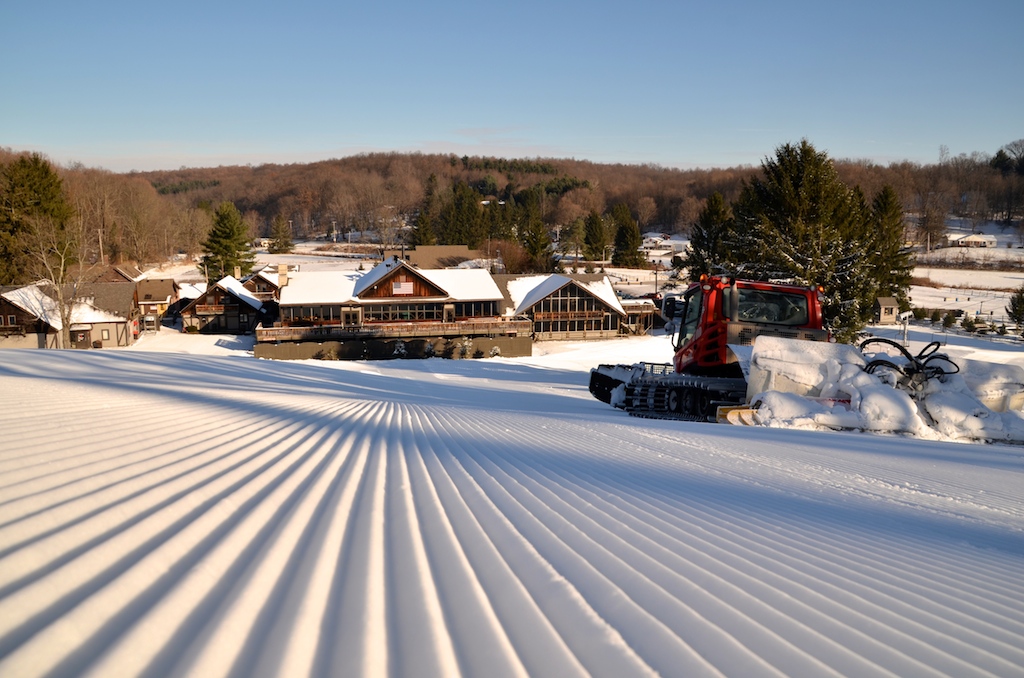 Being a season pass holder usually means unlimited skiing at the ski area related to your pass. For one week at the end of February, being a season passholder to ANY Ski area in the United States also means you get to ski free for the day at Snow Trails in Mansfield, OH.
According to Nate Wolleson, Marketing Manager, "Snow Trails has been a long time supporter of the ski industry. From participating in the National Learn to Ski and Snowboard program to now providing the opportunity for skiers and riders to get an extra day of skiing in, on us. "Open Pass Week" is a great way for people that have never been to Snow Trails to try us out. We believe once people visit, they will want to return again and again."
Open Pass Week
Snow Trails offers what they call "Open Pass Week" to give those with passes to other resorts, the opportunity to ski or snowboard at Snow Trails for free. By showing a valid 2013-14 season pass to any other ski area, the passholder will receive a free Lift Ticket on the day of choosing, February 24th through Sunday, March 2nd!
Guests looking to participate, should check-in at the Information desk in the main lodge upon arrival. *One Free Lift Ticket issued to a passholder during the week.
Beginners Benefit Too
If you have never tried skiing or riding before but always wanted to, Snow Trails will not leave you out in the cold and has deal for you too! Starting Sunday, February 23rd 2014, through the end of the season, Snow Trails will reduce their Weekend prices by 25% to match their weekday prices. No coupons are needed. Just visit the ticket windows upon arrival.
About Snow Trails Ski Resort
Snow Trails, which was the first commercial ski area in Ohio, is a privately owned resort, under the same management since inception. The resort features six chairlifts, including a slow moving Beginner's Double Chairlift and two newly added ski carpets dedicated to the Beginner's Area Complex, and a third carpet lift utilized for the Snow Tubing Park with the "Longest Tubing Lanes in Ohio." Two new trails were recently added to include Timberline, the "Longest Trail in Ohio," bringing total trails to 17, with three glade ski areas, plus the addition of a fourth terrain park this season. A 9,000 sq. ft. Rental Center houses user friendly equipment and offers a self service system. The resort typically opens in early December and the season lasts into March. The resort is located off Interstate 71 south of Mansfield on Possum Run Road. For more information call 800-OHIO-SKI or visit www.SnowTrails.com
# # #
Contact: Nate Wolleson- Marketing Manager/Snow Trails
P.O. Box 1456
Mansfield, OH 44901 - 1456
Phone: 800-644-6754 x108
« Back to Blog