Tons of Snow and February Events - Seemingly Endless Winter Fun at Snow Trails!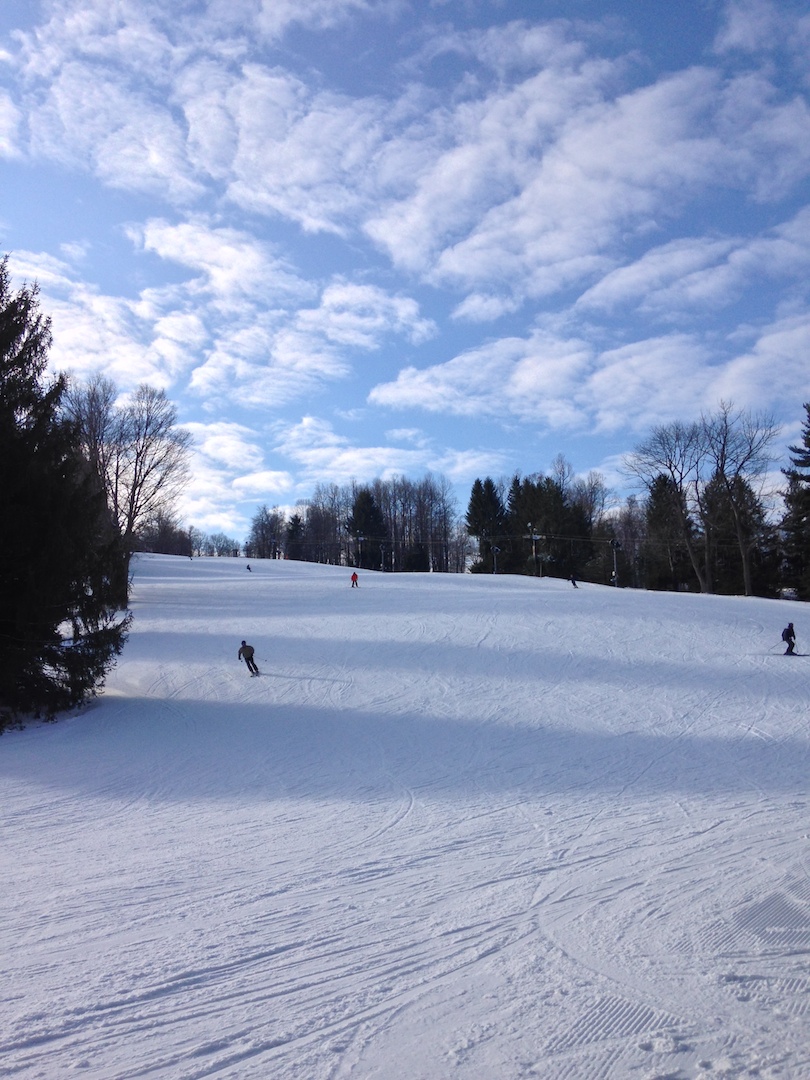 NEWS FROM SNOW TRAILS
For Immediate Release February 6, 2014
Mansfield, OH, February 6, 2014: What a winter season! We couldn't have asked for better winter weather these past few weeks! The cold temperatures, Snow Trails early season snowmaking campaigns, and higher than average snowfall means we have an amazing base of up to 50 inches! The only comparison to the amount of snow we have is the amount of fun events here at Snow Trails. A partial list is below…
FEBRUARY EVENTS
Saturday (Feb. 8)
Competition and Spectator Event - Big Air Competition at Snow Trails
Snow Trails Annual Big Air Competition sponsored by Snow Trails Ski Shop and WESTCOAST CHiLL will take place under the lights, on the Mt. Mansfield Slope at 6:00PM. Open to all skiers and snowboarders.
Friday (Feb. 14)
Nightlife - Late Night at Snow Trails
We will stay open late for you to Ski and Snowboard on the Slopes 10PM until 2AM! The Vertical Descent Tubing Park is open until Midnight every Friday and Saturday throughout the season, however it will stay open until 2AM! Lot's of fun to be had! Come-out and stay-up late with us!
Saturday (Feb. 15)
Competition and Spectator Event - Giant Slalom Race
Open to all skiers and snowboarders. Race starts at 1:00pm. Registration opens at 9:00am at the information desk. Entry fee $5.00. Two run combined time. Male & female classes
9:00 pm - Band: Red Ball Jets
Monday (Feb. 17)
President's Day. Holiday hours and rates in effect. Slopes are open for skiing, snowboarding, and tubing from 9am – 9:30pm.
Saturday (Feb. 22) - Sunday (Feb. 23)
Competitions, Family Activities, and Nightlife - 53rd Annual Ski Carnival
There is truly an event for everyone, from the high flying thrills of the Big Air Competition to the famous Bikini and Chippendale Slalom race. The slopes will attract many, and the Carnival even more, as Snow Trails gears up for an expected 5,000 visitors. The slopes will be open for regular skiing and snowboarding throughout the weekend. On Saturday, the slopes will open at 9:00am. Some of the best skiing conditions the resort has had for the month of February are expected.
The weekend festivities have been celebrated since the very first season in 1961-'62 at Snow Trails. Although the events and features are designed to add excitement and fun to the weekend, all are welcome to come and enjoy the resort whether they participate in the events or not. The Annual Ski Carnival at Snow Trails has become a yearly reunion for many over the years.
9:00 pm - Band: Shucking Bubba
Monday (Feb. 24) - Sunday (March 2)
Open Pass Week
We are offering "Open Pass Week" to give those with passes to other resorts, the opportunity to come see what Snow Trails is all about. This means a free Lift Ticket on your day of choosing, February 24th through Sunday, March 2nd!
Bring your valid 2013-'14 Season Pass from ANY other resort to ski and snowboard here at Snow Trails for FREE* that day! Check-in at the Information desk in the main lodge to grab your FREE Lift Ticket upon arrival. *One Free Lift Ticket issued to you the passholder.
About Snow Trails Ski Resort
Snow Trails, which was the first commercial ski area in Ohio, is a privately owned resort, under the same management since inception. The resort features six chairlifts, including a slow moving Beginner's Double Chairlift and two newly added ski carpets dedicated to the Beginner's Area Complex, and a third carpet lift utilized for the Snow Tubing Park with the "Longest Tubing Lanes in Ohio." Two new trails were recently added to include Timberline, the "Longest Trail in Ohio," bringing total trails to 17, with three glade ski areas, plus the addition of a fourth terrain park this season. A 9,000 sq. ft. Rental Center houses user friendly equipment and offers a self service system. The resort typically opens in early December and the season lasts into March. The resort is located off Interstate 71 south of Mansfield on Possum Run Road. For more information call 800-OHIO-SKI or visit www.SnowTrails.com
# # #
Contact: Nate Wolleson- Marketing Manager/Snow Trails
[email protected]
P.O. Box 1456
Mansfield, OH 44901 - 1456
Phone: 800-644-6754 x108
Tags:
big air
,
competition
,
lift ticket
,
mansfield
,
ohio
,
race
,
season pass
,
ski
,
skiing
,
snow
,
snow tubing
,
snowboard
,
snowboarding
,
snowtube
,
snowtubing
,
tricks
,
winter
,
winter fun
« Back to Blog