TAASC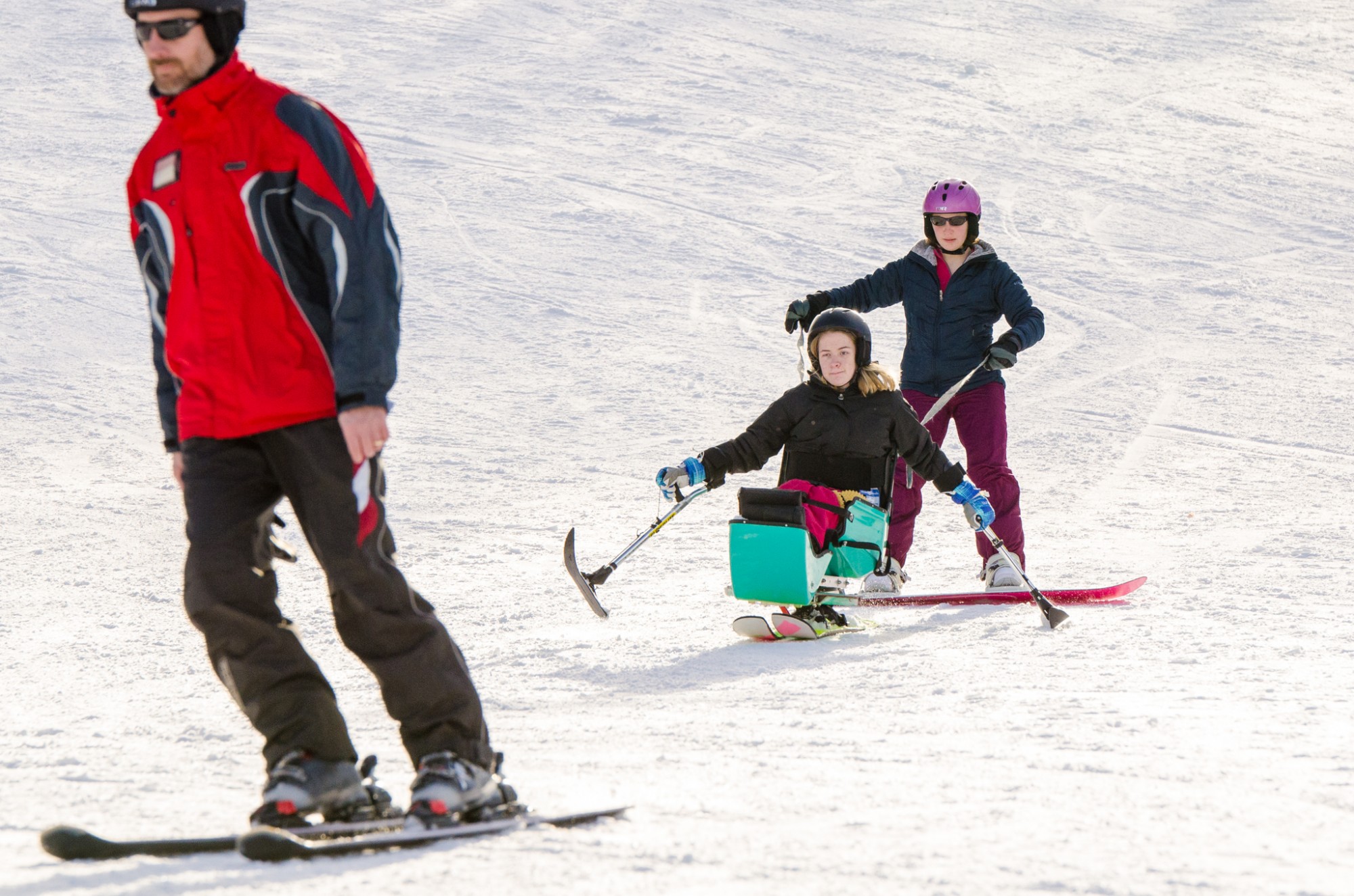 Vision: The Adaptive Adventure Sports Coalition, TAASC, will be a national leader in adaptive sports with innovative programs, people, and partnerships.
Mission: We connect individuals with disabilities, their families, volunteers, and community organizations through a lifetime of adventure sports.
We accomplish this by providing volunteer-driven adventure opportunities, promoting teamwork, and fostering self-advocacy through coaching and mentoring. TAASC brings outdoor activities such as alpine skiing and snowboarding, water skiing, kayaking, cycling, fishing, sailing, ice skating, and other sports opportunities to individuals having a disability and their families.
The Adaptive Center of the Snow Sports Learning Center at Snow Trails is dedicated to making the joys of Snow Sports accessible to all. Our focus is on each individual's ability, regardless of the physical or mental challenges they may face. The heart of the organization is a large, diverse core of highly-trained volunteer coaches who are ready to guide guests ages 6 and older in the snowsport of their choice. Whether you are a beginner or expert interested in skiing or snowboarding we have the coach for you!
Adaptive Ski Program- $45 Pre-Registration is necessary. Program includes use of specialized equipment, instructor, and an All Day Area/Lift Ticket. You can make a reservation by contacting TAASC directly at 614-389-3921
The Adaptive Faclity is located next to the Children's Learning Center and behind Ski Patrol. There is convenient, ample handicapped parking in front of the building. The Adaptive Center at Snow Trails is a PSIA member. Please consider being a part of TAASC.
The Adaptive Sports Coalition www.taasc.org
Disabled Sports USA www.dsusafw.org
National Sports Center for the Disabled www.nscd.org