Boundless Hope On The Slopes with Adaptive Sports Connection 2023
Saturday, February 4, 2023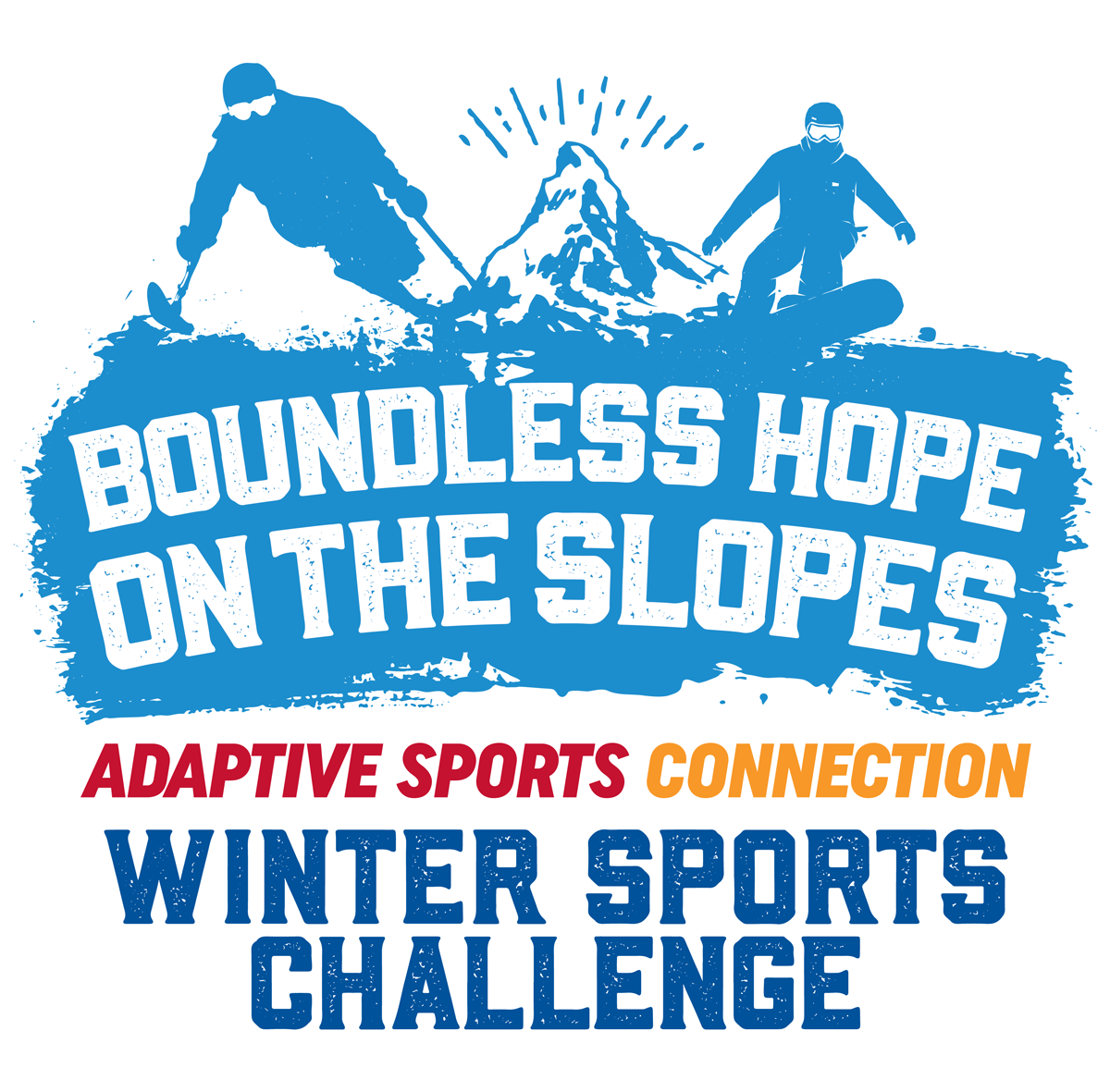 Book your reservation for Lift Tickets (or Lift Ticket & Rental Package) now for select weekends through the end of ski season and be part of creating Boundless Hope On the Slopes for veterans, children and adults with disabilities.
100% of all Tickets sold for this benefit goes to supporting Adaptive Sports Connection. If you choose to book your Lift Ticket on February 27, 2021, you will receive a $10 Snow Bucks gift card for a meal and have access to the dedication ceremony for Gwenn Denorme, taking place at 2:00PM in-front of the Adaptive Sports Connection building (between the Rental Center and Ski Lodge at Snow Trails). We will also have surprises and an opportunity to win a new pair of skis! Also, everyone who Books a Lift Ticket for this benefit will receive a free t-shirt!
If you would like to make a donation above and beyond the Ticket sales, in memory of Gwenn, please go to AdaptiveSportsConnection.org/Donate
Advanced Registration Required:
All-Day Lift Ticket: $62 (12 Yrs & Under Save $10)
All Day Lift Ticket and Equipment Rental: $99 (12 Years & Under Save $20)
Saturday, February 27, 2021
Dedication Ceremony Only: $25 purchase tickets here:

Ceremony Ticket
In memory of Gwenn Denorme, dedicated Adaptive Sports Connection ski instructor, board member, and friend.
From spinal cord injuries, to amputation, Parkinson's, a stroke, to Autism, Adaptive Sports Connection is taking away limitations so individuals can still hit the slopes. Trading a wheelchair for a sit-ski and swooshing down the hill creates a sense of freedom and allows families to be together. For 25+ years, we have been partnering with Adaptive Sports Connection creating Boundless Hope on the Slopes
"Adaptive Sports Connection gave me my life back," according to an athlete who found Adaptive Sports Connection and new way of participating in sports just 6 months after a spinal cord injury.
"We met an incredible woman who turned our life with Spina Bifida upside down in the best way possible. In a world where parents just survive their situation, she stepped in and, in her amazingly simple ways, opened our eyes to the dream we have always had for our son. After two runs on the beginner hill, he went right up on the chair lift with his volunteer, without us, without a single worry."
Adaptive Sports Connection is powered by a 100% volunteer force of energetic, caring and competent group - over 300 volunteers strong! They create an atmosphere of optimism and willingness that sets the stage for success for people with almost any disability. It is also 100% privately funded by our family of donors and supporters who make an investment in year round adventure sports opportunities for people of all abilities.
As they continue to grow serving over 300 people with a disability each year, we invite and value your support and participation as an athlete or a volunteer or just as one more community ambassador spreading the word about Adaptive Sports Connection.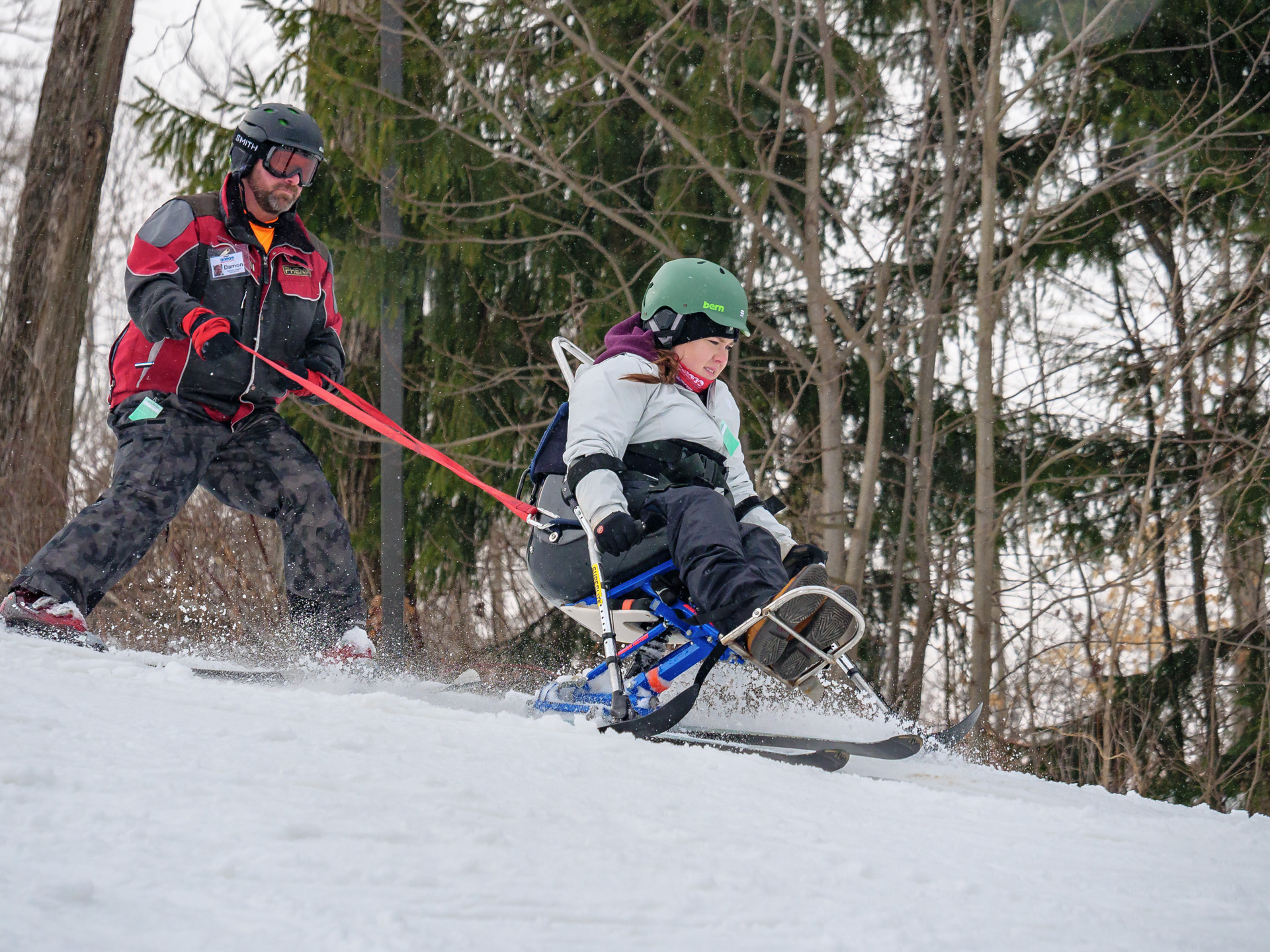 ---
« Back to Skiing