The Adaptive Sports Connection 20th Annual Ski-A-Thon
Saturday, February 1, 2020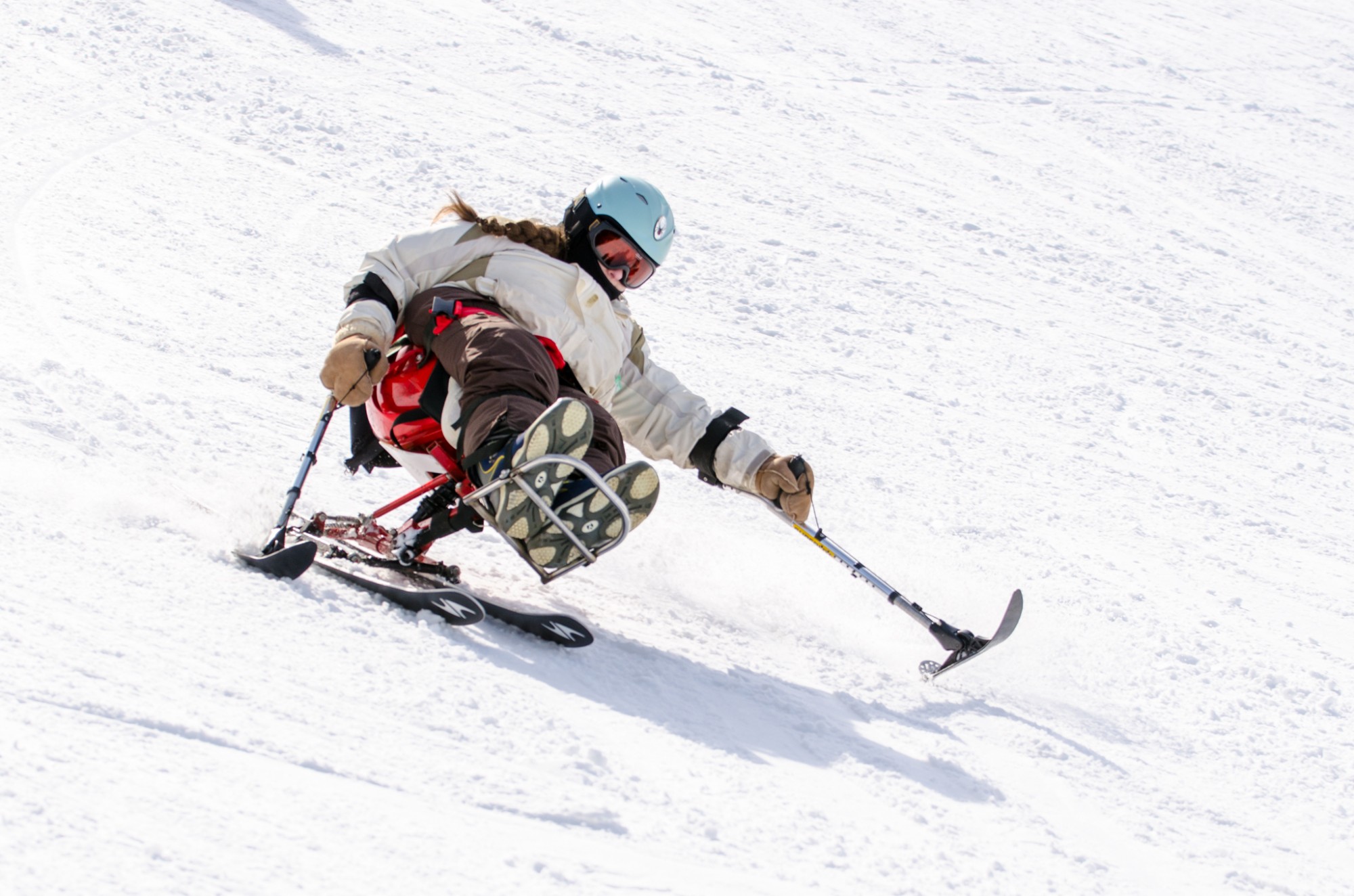 20th Annual The Adaptive Sports Connection Ski-A-Thon! This is The Adaptive Sports Connection biggest fundraiser of the year and a great deal for skiers, snowboarders, and Tubers! The event and your support provides funds for adaptive equipment, low cost lessons and sporting opportunities, and operating funds. Read what some people have to say about The Adaptive Sports Connection below, then please make a generous contribution. Your support is important to The Adaptive Sports Connection and Snow Trails!
Fund raise to ski for free! Ski as much as you like with All Day Lift Tickets from 9AM to 9PM, or enjoy tubing for 2 hours. Form teams among friends, churches, clubs, colleagues and receive group rates for 5 or more participants. View details here: TAASC (The Adaptive Adventure Sports Coalition)
"The Adaptive Sports Connection gave me my life back" according to an athlete who found The Adaptive Sports Connectionand new way of participating in sports just 6 months after a spinal cord injury.
"We met an incredible woman who turned our life with Spina Bifida upside down in the best way possible. In a world where parents just survive their situation, she stepped in and, in her amazingly simple ways, opened our eyes to the dream we have always had for our son. After two runs on the beginner hill, he went right up on the chair lift with his volunteer, without us, without a single worry."
The Adaptive Sports Connection is powered by a 100% volunteer force of energetic, caring and competent group - over 300 volunteers strong! They create an atmosphere of optimism and willingness that sets the stage for success for people with almost any disability.
TAASC is 100% privately funded by our family of donors and supporters who make an investment in year round adventure sports opportunities for people of all abilities.
As TAASC continues to grow serving over 300 people with a disability each year, we invite and value your support and participation as an athlete or a volunteer or just as one more community ambassador spreading the word about The Adaptive Sports Connection.
Email TAASCSkiAThon@gmail.com for more information.
---
« Back to Skiing