13th Annual Will Tube For Food
Thursday, January 24, 2019-
Friday, January 25, 2019


The 13th Annual "Will Tube For Food" event to benefit the Catalyst Life Services, will be held nightly at Snow Trails Vertical Descent Tubing Park...
This Event Will Take Place During GLOW TUBING
Thursday, January 24th
5PM- 9:00PM
Friday, January 25th
5PM- Midnight
Get One FREE* Two Hour
Snow Tubing Ticket
When you purchase One
of the Same Online AND Donate
Non-Perishable Food Items Night of
*Buy One Get One tickets must be purchased in same 2hr session and redeemed for use the same day and time.
BEGINNING JAN. 14TH VIEW AVAILABLE TIMES AND SOLD-OUT STATUS:
2HR TUBING TICKETS - BOGO
Mobile Devices: In the Cart, Select #2 Attribute: "Will Tube For Food Promotion." POPULAR TIMES MAY SELL-OUT.
Make a Difference. Save Big. Have FUN Glow Tubing It!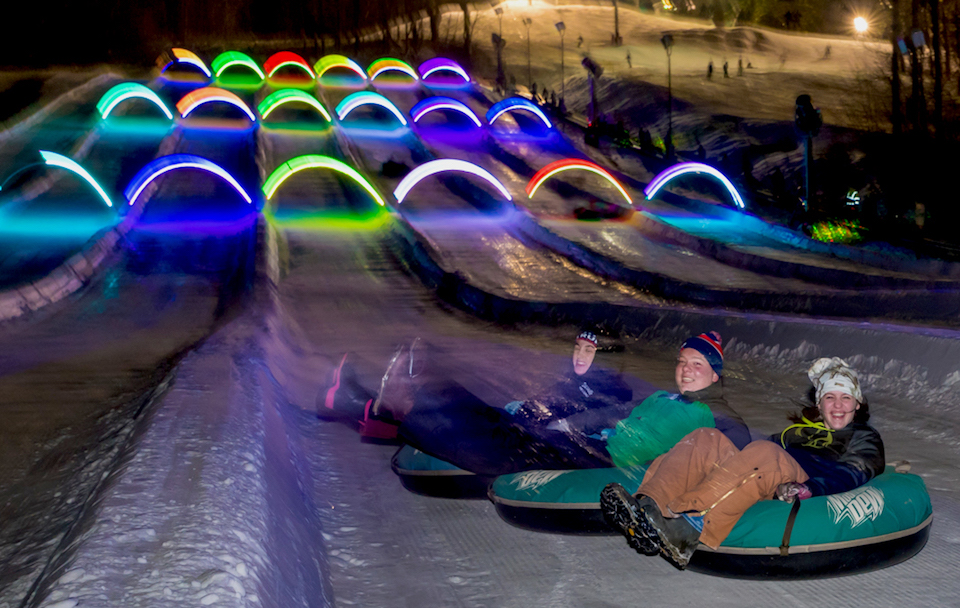 ---
« Back to Tubing