Glow Tubing Weekend
Friday, February 2, 2018-
Sunday, February 4, 2018

Address:
Snow Trails
3100 Possum Run Rd
Mansfield, OH 44903
A super fun and incredibly unique event for you to enjoy with family and friends in Vertical Descent Tubing Park at Snow Trails.
Plus, we added eight New 400 Watt LED lights on the East side of our Tubing Park to enhance your experience!
Glow Your Way Down the Tubing Park Lanes
Friday: 5PM- 2AM
Saturday: 5PM- MIDNIGHT
Sunday: 5PM- 9:30PM
NEW THIS SEASON:


BUY YOUR TUBING TICKETS ONLINE. TICKETS NOW GO ON-SALE IN ADVANCE BEGINNING MID-DAY ON MONDAYS Through The TWO WEEKENDS THAT FOLLOW.

Buy Now: Glow Tubing 2hr Tickets

Online purchase required. Quantity of tubes is limited.
Wait times increase during popular times at maximum capacity.

Each Tubing Ticket Purchased Receives:
One Free Glow Trinket with Ticket Purchase - while supplies last.

Tubing Park Lights Illuminating the Snow
Array of Colored LED Lights and More!!
Glow Tubing Party
with Outdoor DJ
Friday, Saturday & NOW Sunday too!!
Vertical Descent Tubing Lodge Patio
Family Friendly Kid Zone!!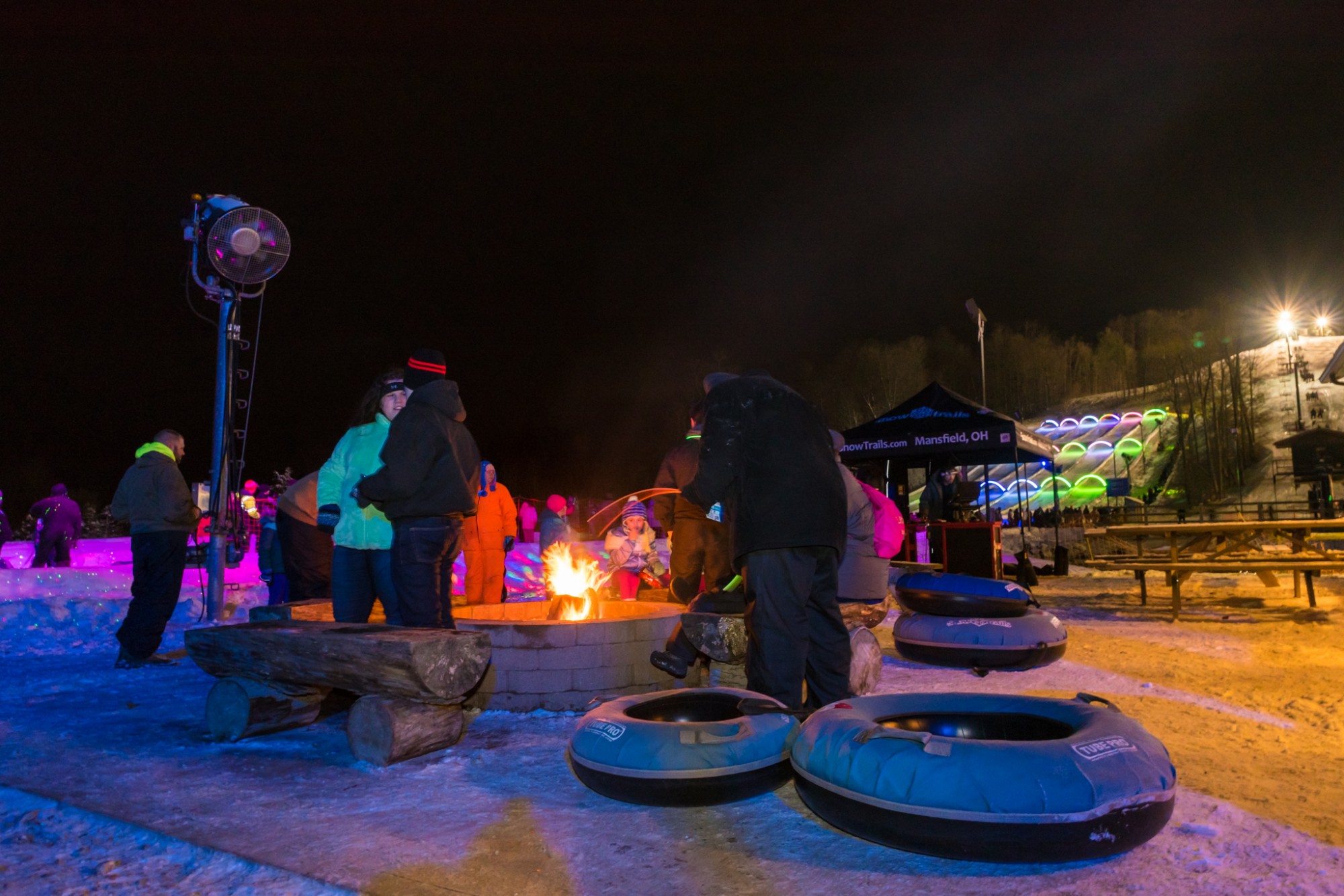 Glow Tubing February 10, 2017 Photo Gallery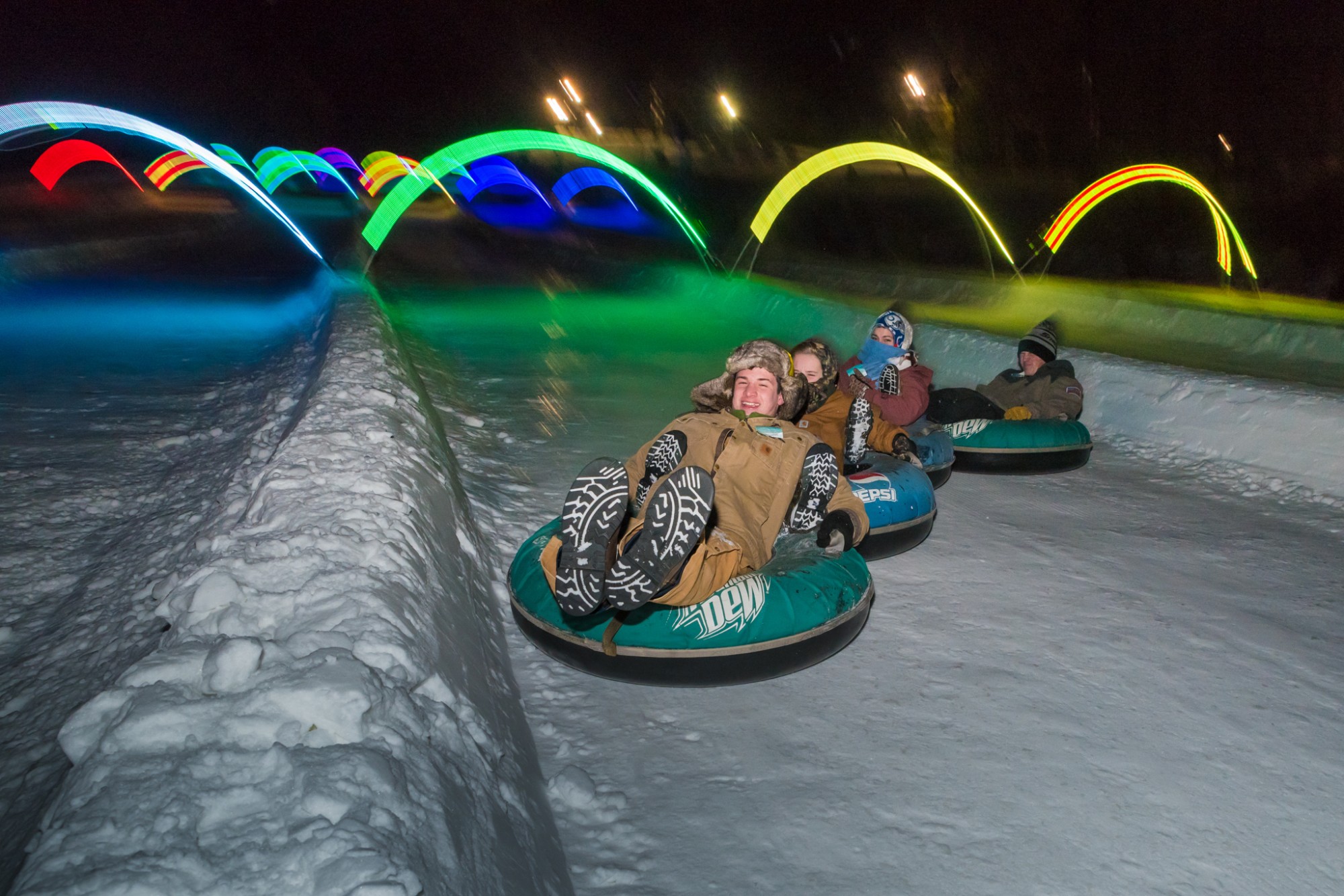 ---
« Back to Tubing