Resort Improvements for 2022-2023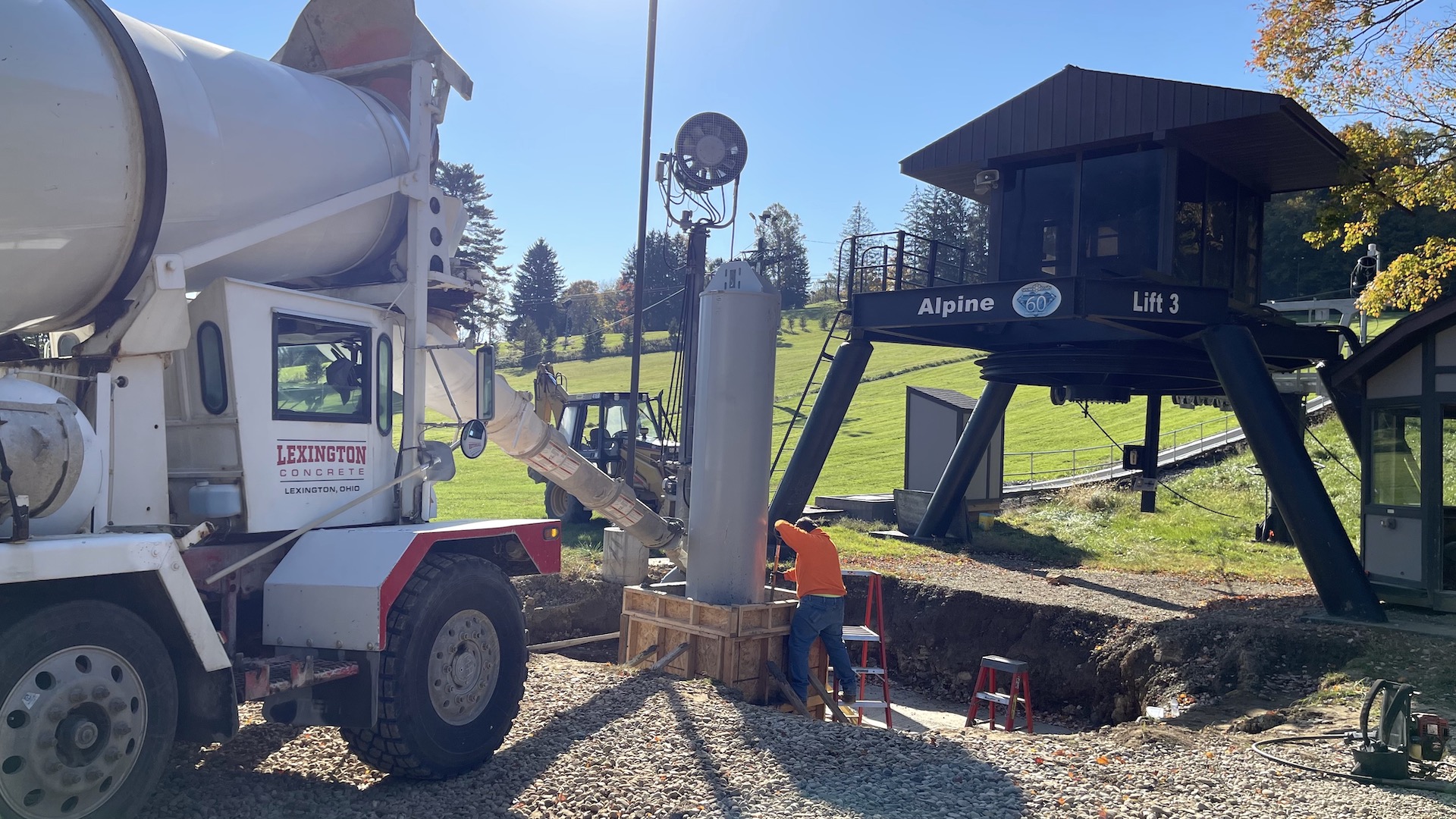 UPDATED 12-16-22:
Projects and Improvements are wrapping-up as we put the final touches on the many moving parts needed to operate smoothly this Winter. Cooler nights are starting to make their way into the forecast and we hope you are as excited as us for consistent snowmaking temperatures this Pre-Season! Our Team has taken full advantage of this Off-Season to be sure we can continue to provide you with a "Premier Resort Experience This Winter!" We're happy to showcase Projects and Improvements our Crew has been working on across the Resort, to deliver on this promise:
Valley Lodge - first full Season, New Concrete Parking Lot out front
New Pisten Bully Park Pro 400 - arrival in December
SMI Snow Guns - 4 New Mobile Snow Guns
Snowmaking Pipe and Wiring Upgrades
Alpine Triple Chairlift - Hydraulic Tensioner
Beginner's Double Chairlift - New Wire Rope to carry Chairs
General Maintenance – Lifts, Snowmaking, Snow Groomers, and Facilities
20 Additional LED lights added to Slopes
11 Additional LED Glow Tubing lights added to Tubing Park
Lucky's Cafeteria - New Kitchen Appliances – Oven and Walk-In Refrigerator
Internal Computer Upgrades – Server, Desktops, Operating systems
Upgrade to Wastewater Treatment Plant
Valley Lodge - first full Season, New Concrete Parking Lot out front
...Base of Competition Slope
Additional indoor seating and restrooms here at the Resort, also accommodating carry-in food and space for Racing Program Activities.
Total 3,000 sq. ft.
Seating with beautiful views slope-side
Outdoor Patio Seating
Race Timing and Scoring Room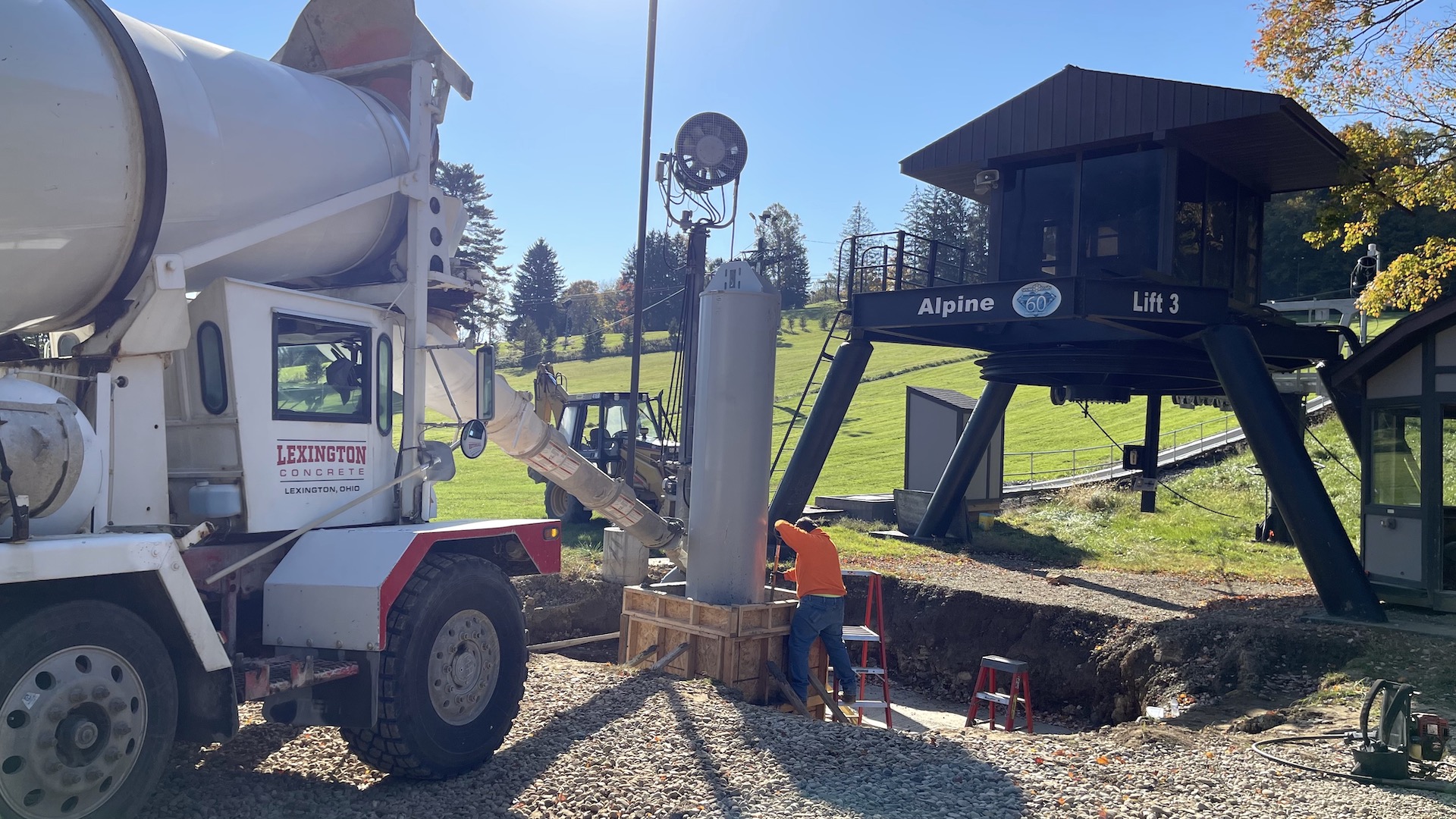 Alpine Triple Chairlift - Hydraulic Tensioner
Hydraulic Tensioner replaced counter weight system - reduces sag on the cable when lift fully loaded
Allows additional space for Lift Line and area between here and the First Timers Ramp
Guest Services Remodel
Keeping this space efficient, warm, and our Team ready to assist you!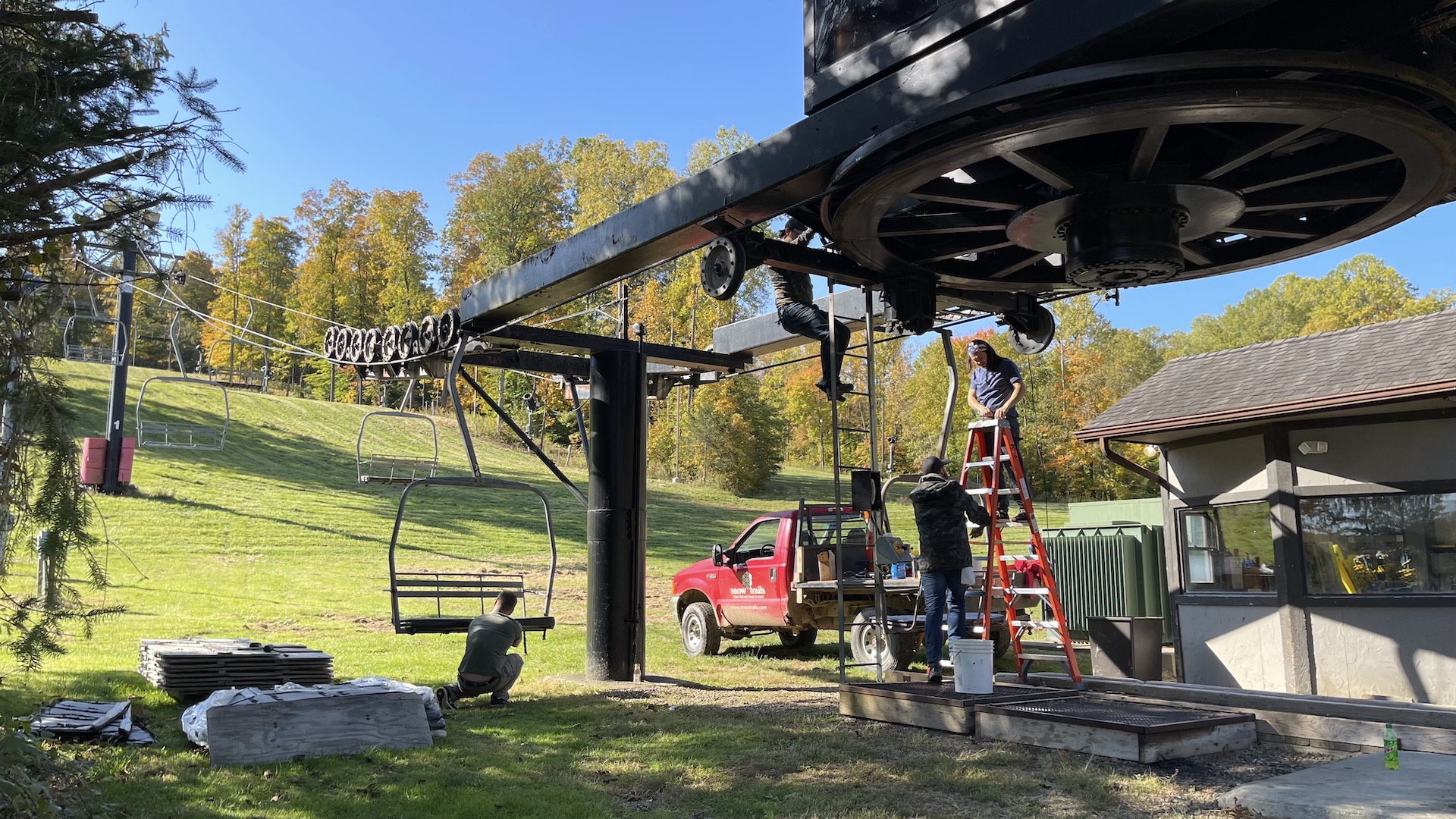 Lift Maintenance
Putting in the work for you to have smooth rides uphill this Winter!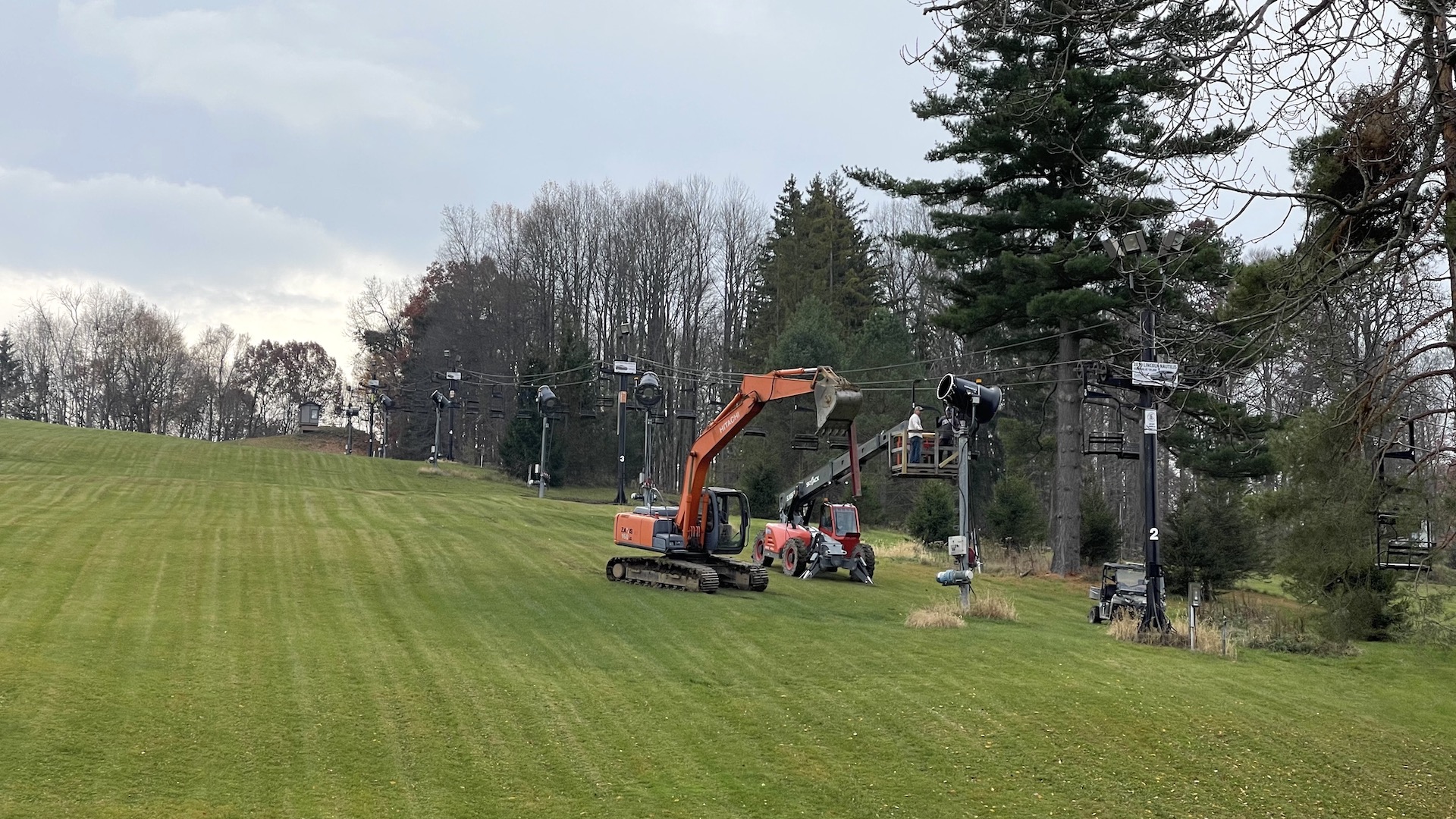 Snow Gun Maintenance
Giving the Snowmaking System the treatment to be sure we deliver the best snow conditions for you!

New Pisten Bully 400 Park Pro Arrives
In the interest of keeping the slopes tip-top, well groomed and ready for you to sink your edges into fresh corduroy… we see improving upon our Snow Grooming Fleet as priority. This week we welcomed this beaut… full of capabilities, tech and power!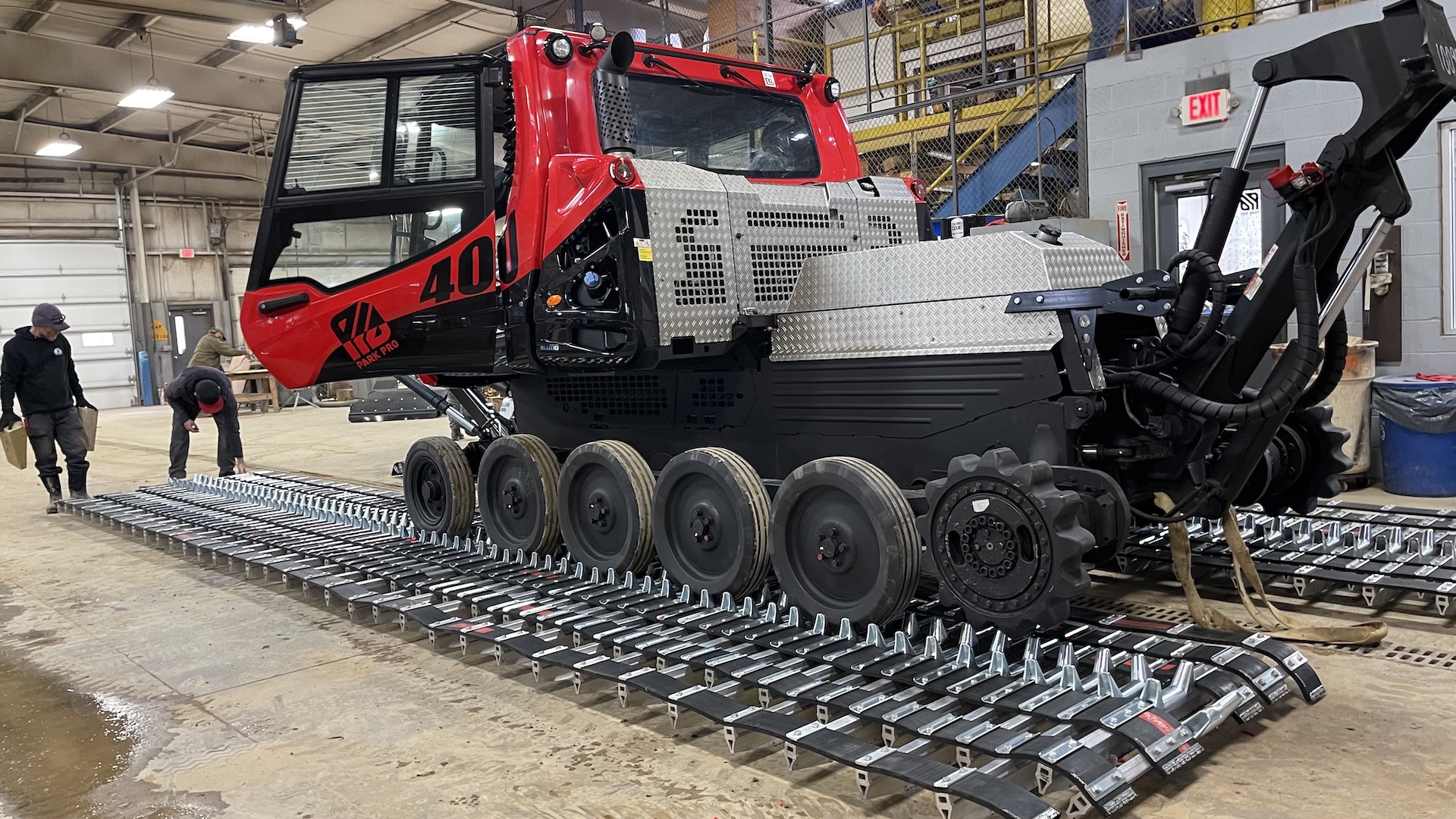 Tracking it up for a first outing...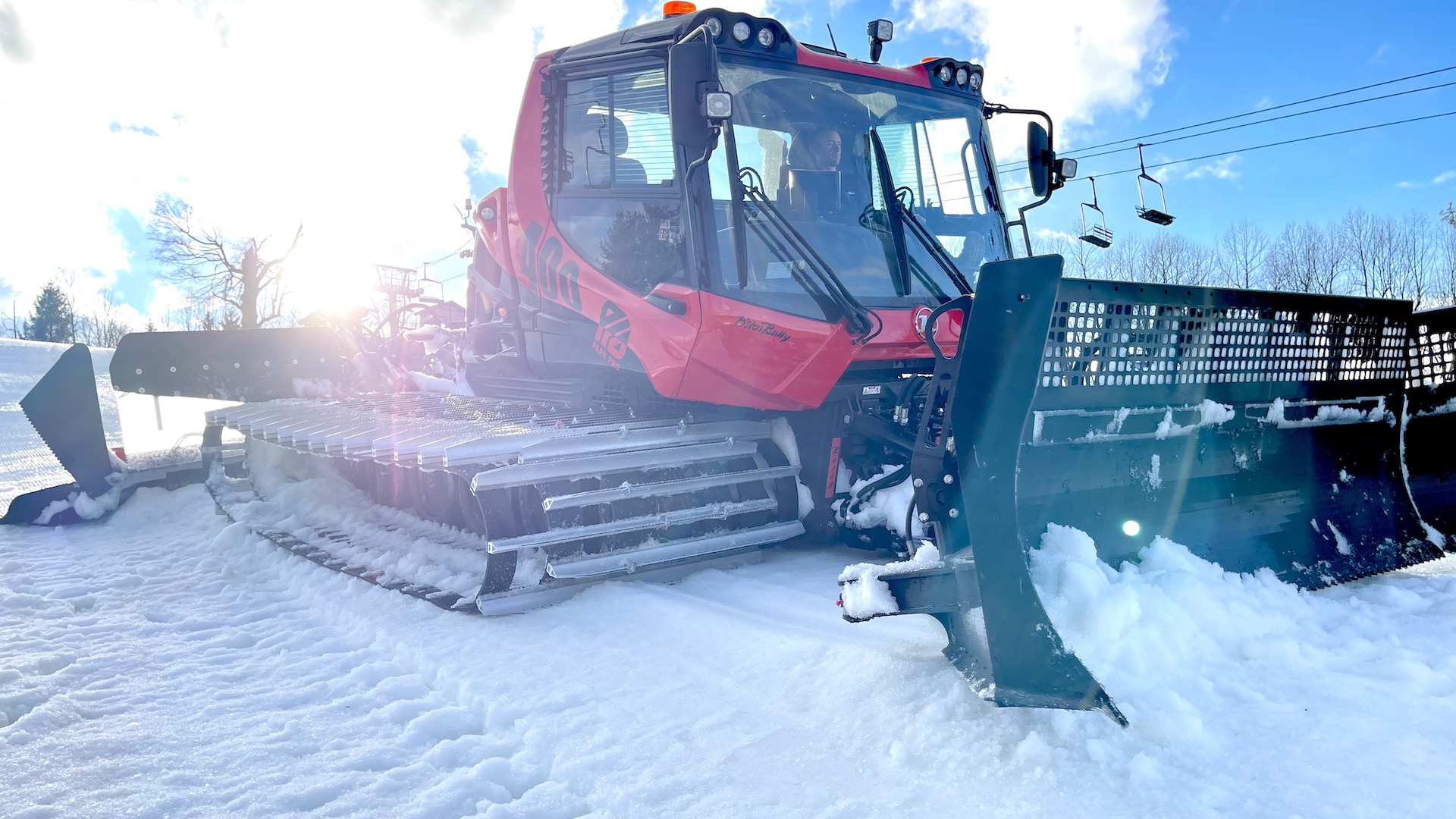 Still smells new... with an incredibly familiar pedigree around here!
---
« Back to Beginners Area
« Back to General
« Back to Seasonal Clubs
« Back to Skiing
« Back to Tubing