Record Gallons Pumped In Snow Trails History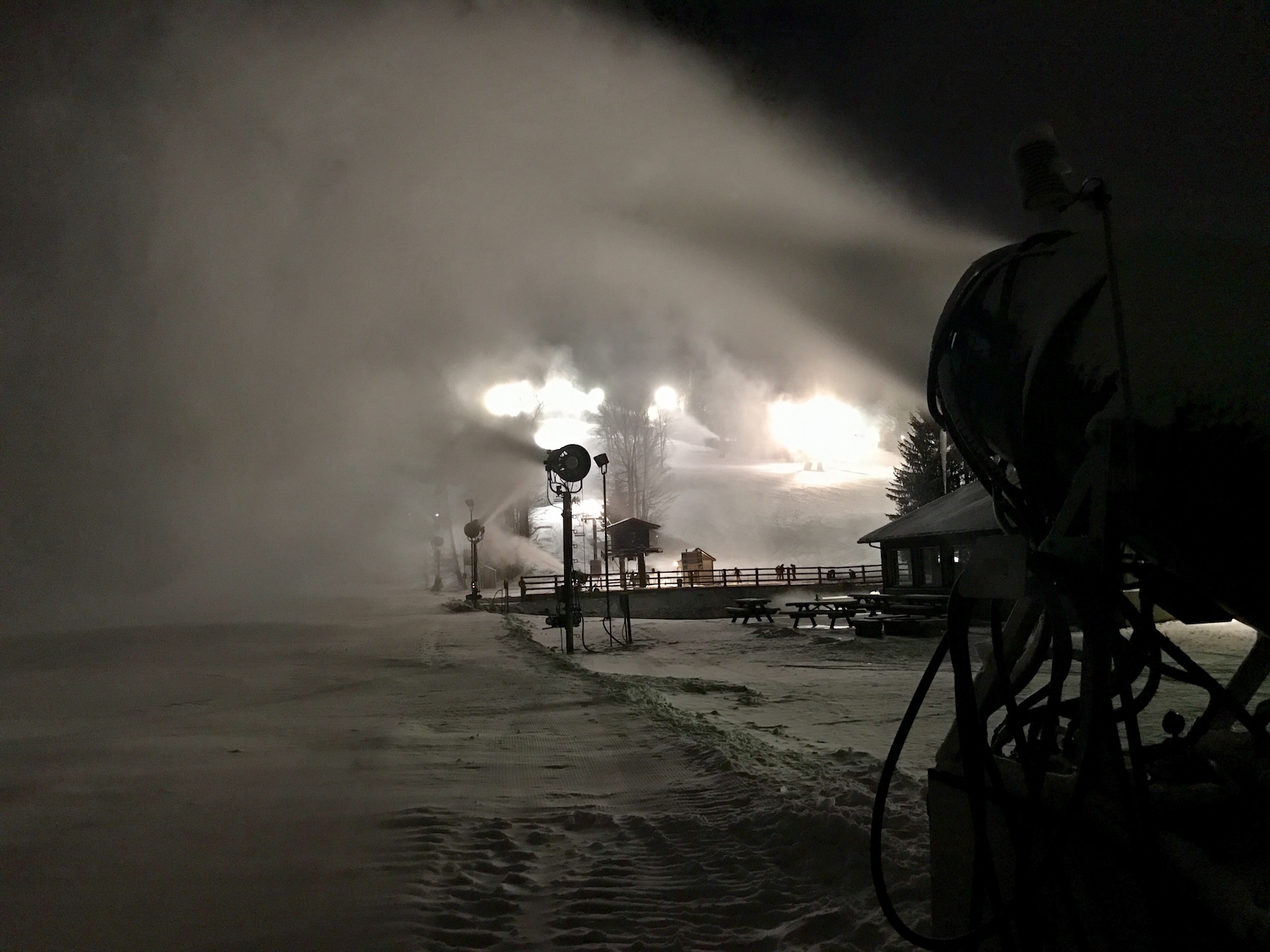 Happy to report snow flurries have returned today, and our snowmaking crew is ready to go at it again!
As of last Thursday, February 9th we pumped over 52.5 "million" gallons of water for snowmaking! Eleven million more than our season average. Four million more than the previously recorded high for our entire 2012-'13 season, and we accomplished this with at least a month still to go in our season. We hope it is evident... continuing to work hard for you!!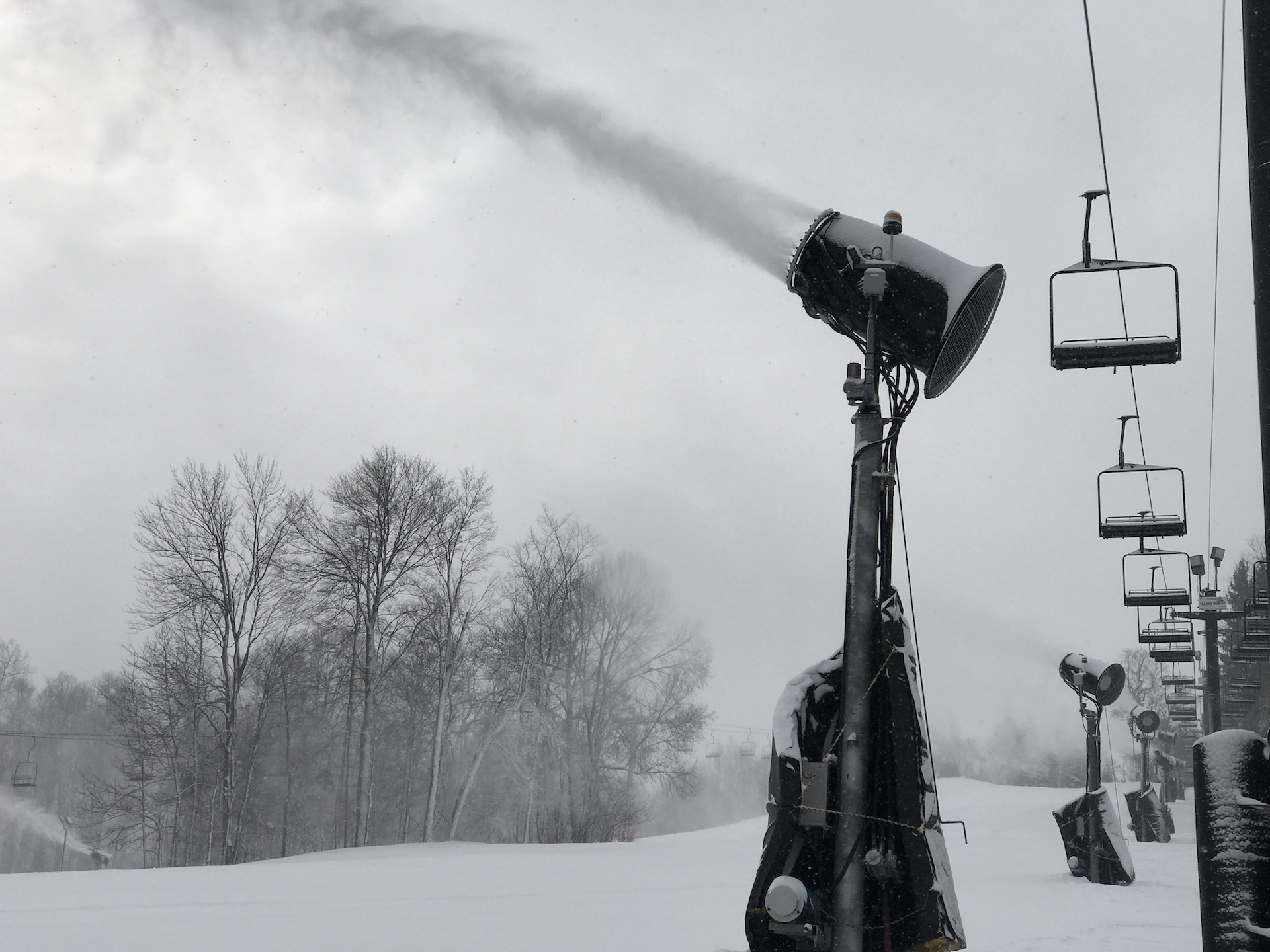 If you are not completely convinced, you'll be happy to know, again tonight we plan to get back to snowmaking running our massive system with Cooling Tower at full capacity across the slopes and in the tubing park after closing at 9:30PM. We will continue through the early morning with select snow guns going offline by 7AM to prep the Slopes to open at 10AM and rebuilding the Tubing Park for opening at 5PM - for you to enjoy your Thursday out here with us! We will continue to make snow on select Trails Thursday, then get back to what we hope will be full power, depending on winds, making even more snow across the Resort again Thursday night.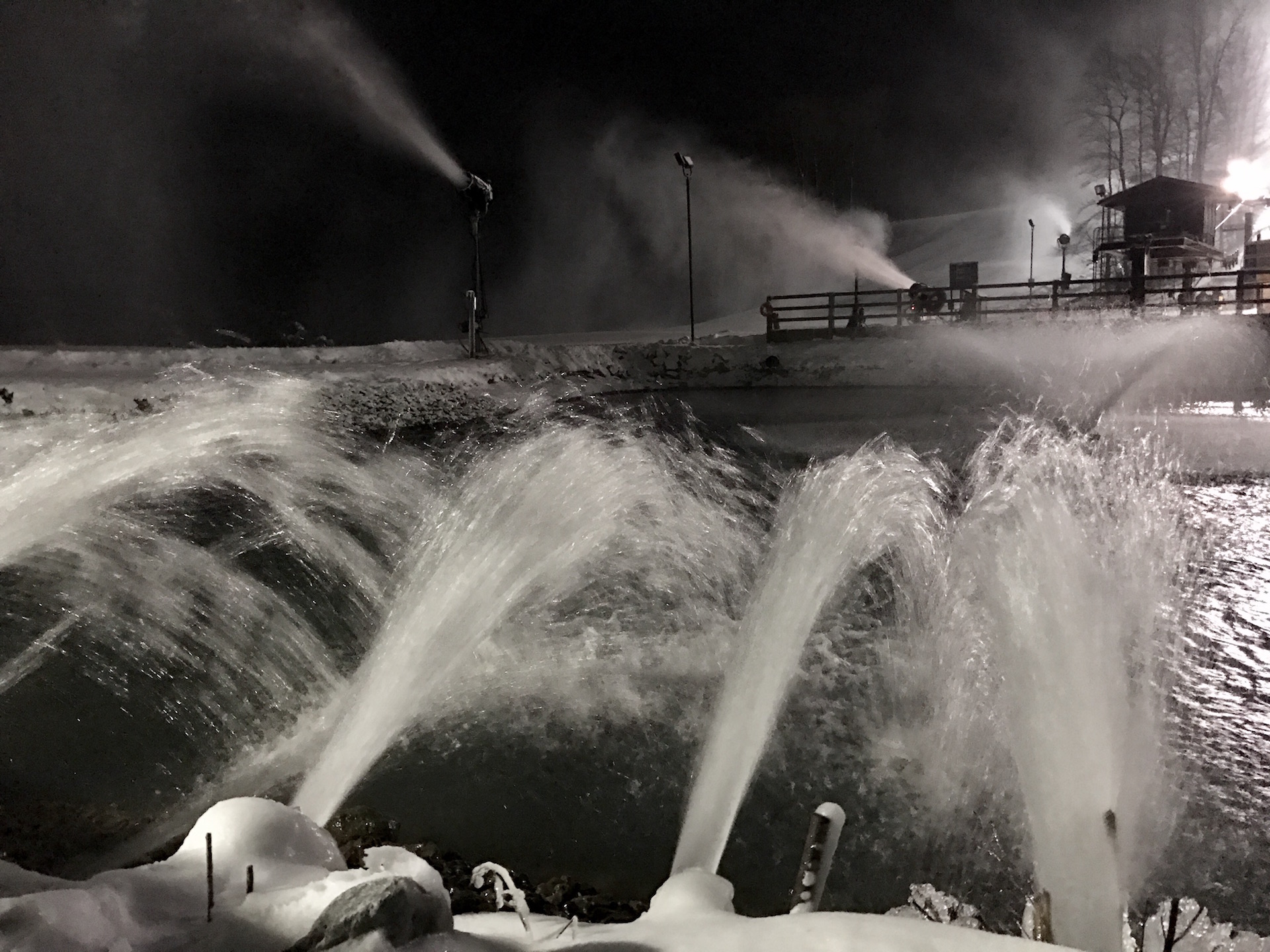 What is the "Green" thing about all of this? Rest assured, all of the water that runs-off is eventually recycled into our snowmaking system, used in our Geothermal heating systems, and then returned to the valley. Been borrowing a tad bit more this season!
What does it all mean? Snow Trails will not quit! It is our goal to continually provide the best possible conditions, despite fluctuating temperatures this season. You don't have to freeze to have fun this President's Day weekend! Come enjoy skiing, snowboarding, and snow tubing with us!! Plus Live Entertainment, Friday night, Saturday (day and night), even Sunday with Drew Allen on acoustic 1PM- 4PM in The Snowflake Loft!! On Monday, you can hit the slopes and tubing park with extended hours for President's Day 9AM- 9:30PM!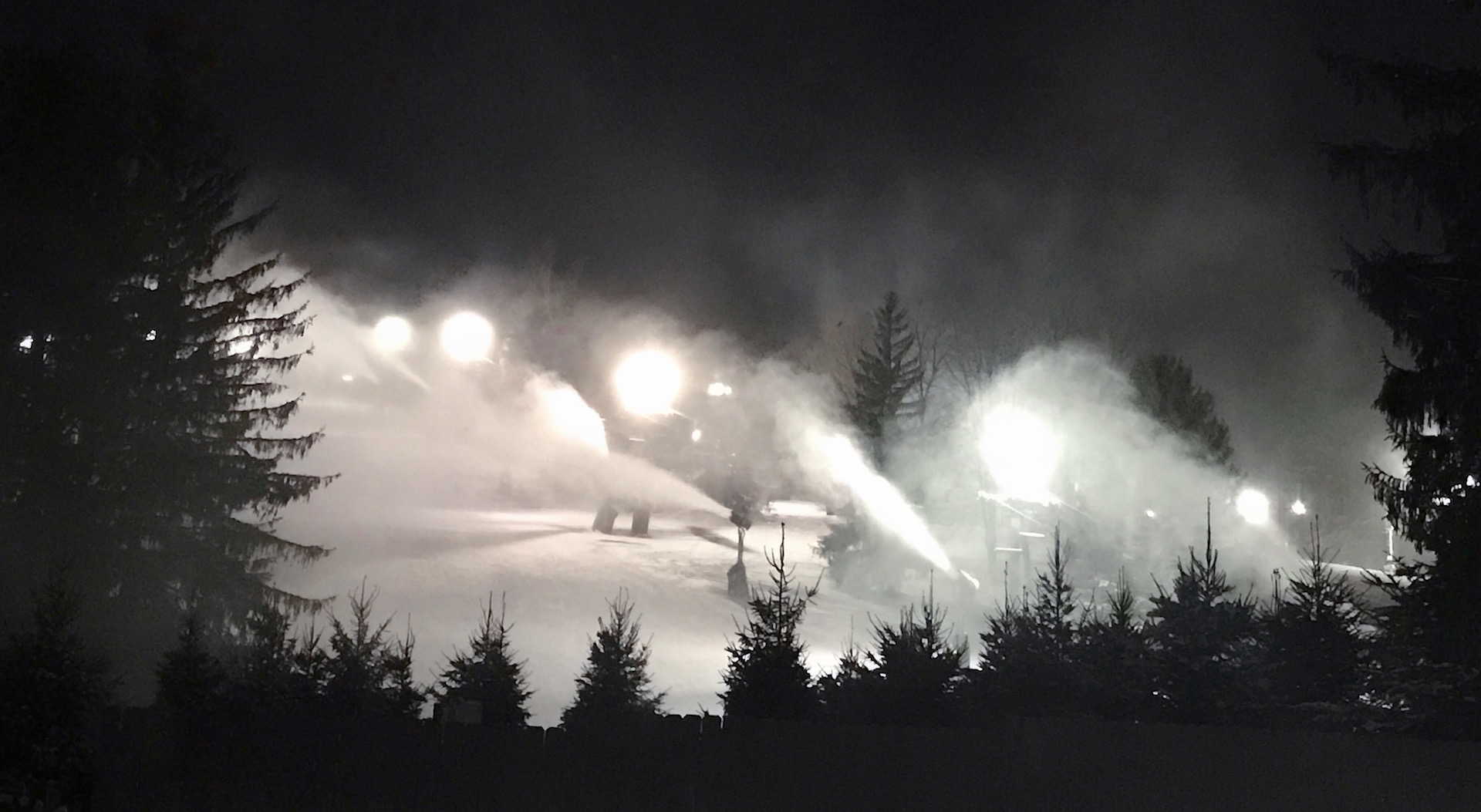 ---
« Back to Skiing
« Back to Tubing