Beginners Area Expansion for 2016-'17 Winter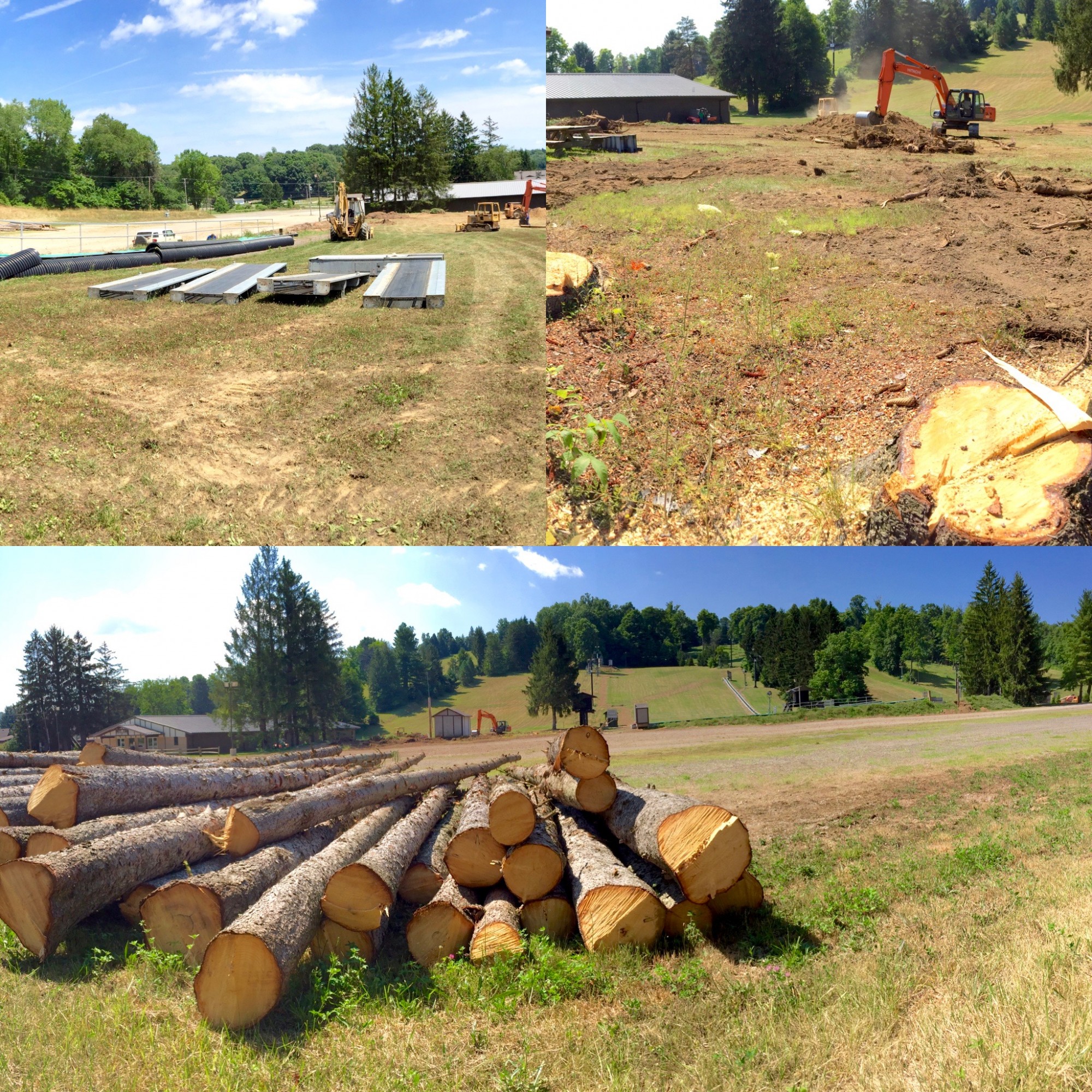 Offering you the most user friendly Beginners Area in the region is very important to us here at Snow Trails, as well as the ski industry as a whole. We are further refining the area to offer you the best progression from our First-Timers Ramp and our First-Timers Carpet Lift on over to our Beginners Carpet Lift and Bunny slope. Small tweaks that may not be incredibly noticeable, which is our goal, to provide a welcoming easy to use area for our First-Timers and Beginners.
For the past few seasons we offered a Training Park alongside our Timberline Trail on the West side of the resort. It was simply too far away for our littlest of tikes to traverse across the snow to have fun learning the basics for skiing and snowboarding, utilizing its banked turns, mini pipe and ramps.
The area between our Rental Center and First-Timers Area (previously Never Ever Ramp) was home to some old over-grown pines we have chosen to clear, to open the viewing area, and others to make room for a relocation of our newly improved "Terrain Based Learning Park," just a short walk from the Children's Learning Center and Rental Center. We will be planting new trees to replace the old along the parking lot.


View Photos in Snow Trails Gallery
While doing this, it allows us the space to make your loading experience on the First-Timers Carpet Lift simply easier, by extending the carpet further down the Ramp. We will also be moving the Beginners Area Carpet Lift downhill slightly, to make it even more user friendly. This will allow you to have a more natural progression from skiing down the gradual grade ramp and transitioning over to still practicing on another conveyor carpet lift and skiing the bottom half of the Bunny slope, before going to the slow-moving Beginners double chairlift and traversing the full length of the Beginners Area slopes.
It is exciting to work on projects like this, to break down barriers keeping guests from trying skiing and snowboarding for the first time. Our goal is to make skiing and snowboarding fun and less intimidating for you. To teach the proper techniques through our Snow Sports Lessons, while learning in a welcoming atmosphere tailored to you, the Beginner.
We hope you will try skiing and snowboarding with us this season!!
Discounted Let's Get Started packages available.
---
« Back to General