Snowmaking Commences: Earliest in History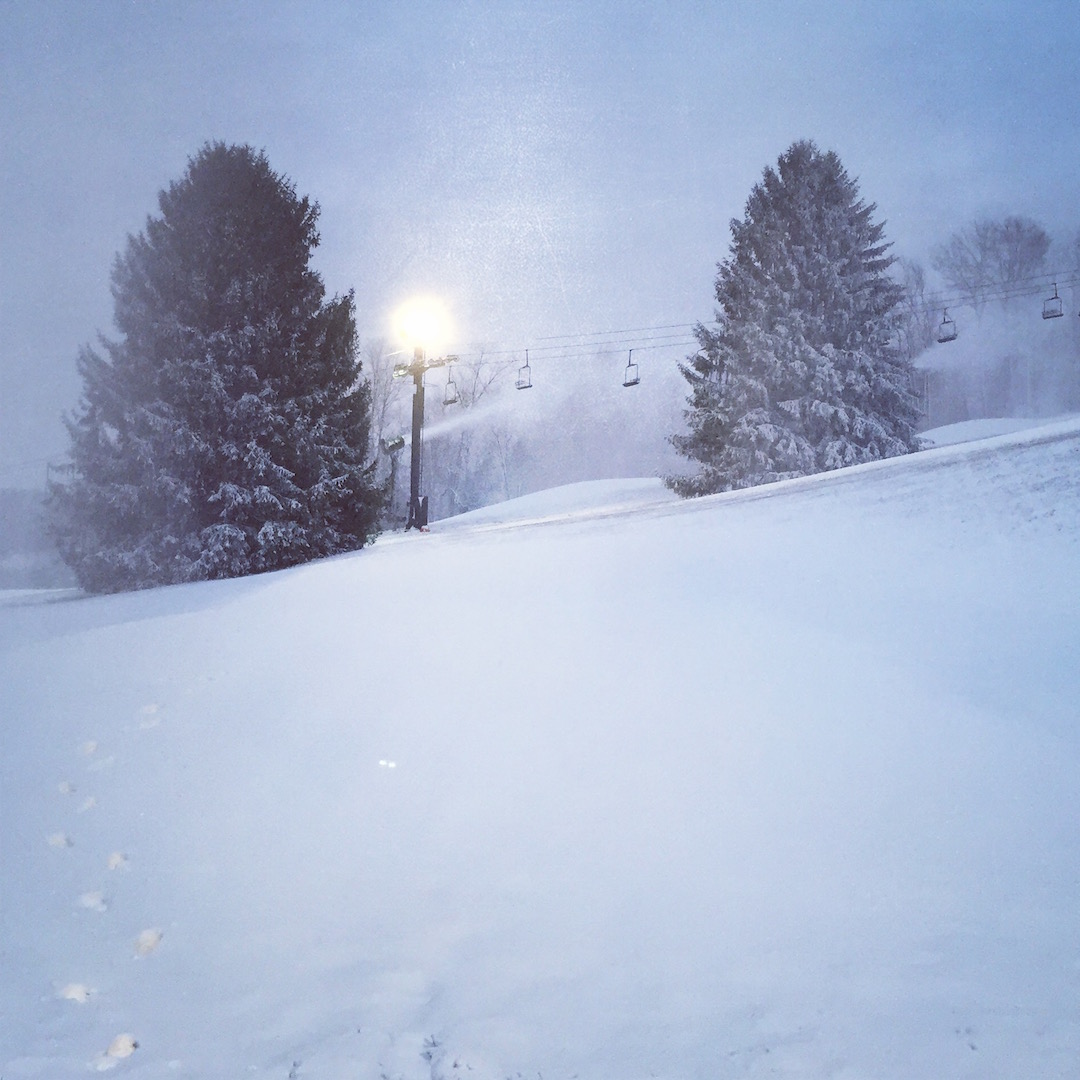 We fired-up the snow guns last night after this Arctic outbreak dipped into the US from Canada, bringing temperatures cold enough for snowmaking to begin here at Snow Trails. There is pure excitement here at the Resort, that can only come with the first snowmaking campaign of the season!! This 2014 campaign began 13 days earlier than last year, making it the earliest in Snow Trails history - 54 Winter Seasons in Ohio.
Although very early for snowmaking in Ohio, we are taking advantage of this Arctic blast carrying deep into the Ohio Valley. We are loving this early jump on snowmaking. In 2013 snowmaking began on the 26th of November. We topped that! We were excited to see so many of you getting pumped and spreading the love as you saw the news come across your social feeds! It definitely shows you are ready for more of the incredible fun had here at Snow Trails last season!!
Natural snowfall builds anticipation, however snowmaking is an integral part of the success at Snow Trails. The snowmaking crew will stockpile the machine made snow. Stockpiling is a method used to protect large volumes of snow from the potential for inclement weather. Rather than oscillating and spreading the snow across the slopes and tubing park, the snow guns are set to a fixed position for large piles of snow to be made. These piles will garner a hard outer shell, acting as an insulator and protecting the layers of snow below.
Snow Trails will continue to make snow as temperatures allow, building the needed base for Snow Trails to shape the slopes and parks. Average seasonal temperatures have the potential to return and hold at forty degrees Fahrenheit. We will keep a close eye on forecasts. Mid-November snowmaking positioned Snow Trails ahead of the game, allowing for tentative Opening Day plans and the potential for another milestone to be set for opening sometime around Thanksgiving. We opened last year on Friday, November 30th at Noon, just the third time in 53 seasons to do so the weekend following Thanksgiving.

Could your Snow Trails Ski Shop Black Friday shopping be followed by skiing and snowboarding here at Snow Trails? Stay tuned as we keep the snow guns cranking and a close eye on weather forecasts to come!! Visit Snow Trails Live Web Cams
Tags:
arctic outbreak
,
history
,
mansfield
,
ohio
,
skiing
,
skiing in ohio
,
snow
,
snow guns
,
snow makers
,
snowboarding
,
snowboarding in ohio
,
snowmaking
,
snowmaking campaign
,
winter
,
winter fun
---
« Back to General