Incredible Season, Thank You For Joining Us!!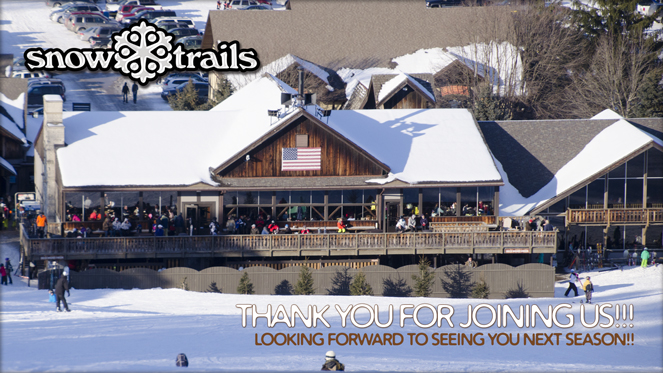 What an incredible season it has been!! We were thrilled to see so many of you out enjoying the Slopes and Tubing Park this season at Snow Trails. As always, it has been a true pleasure to provide a fun-filled atmosphere for skiing, snowboarding, and snow tubing in Ohio! On-behalf of everyone here at Snow Trails, thank you for joining us!! We look forward to another fantastic winter season with you in 2014-'15!! Have a great off-season and stay-tuned for exciting ideas, plans and details to come...
>>Save 25% through March 31st on Select Snow Trails Season Passes
>>Snow Trails 2013-'14 Photo Gallery (More Photos to Come)
Bonus Days: We had high hopes for more fun, though the weather did not align well for bonus days. Thanks for checking back. We are now closed for the season.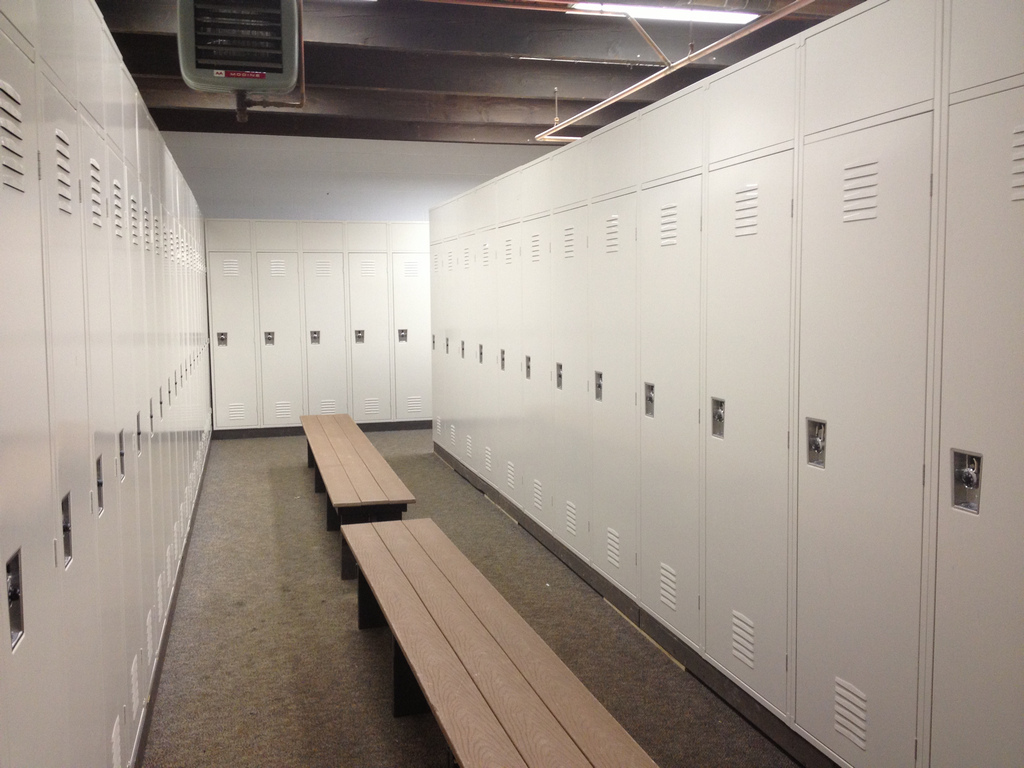 If you renew your Season Locker Rental by Monday, March 31st by calling 800.644.6754 or stopping-by the Office here at Snow Trails, you can save the hassle of cleaning out your locker. Store your equipment here with us and keep your locker space for the 2014-'15 Season at Snow Trails! This includes the Gold Pass Member Locker Room on the first floor of the Main Lodge and the Preferred Locker Room in the Admin Building.
Basement Lockers in Admin Building do not qualify.
Locker Clean-Out: Open 7 Days a Week 9AM- 3:30PM through Monday, March 31st
Snow Trails Off-Season Office Hours: 9AM- 4PM Monday- Friday. Closed Saturday & Sunday.
The next big event we hope to see you out for is Saturday, June 21st for our 3rd Annual Hero Challenge presented by Fit1 Crossfit & Snow Trails. The event is so much fun and the course is only as tough as you want it to be. Each obstacle is a personal Challenge or as easy as leaving it for the next wave coming through. Build up to the 30+ obstacles if you want, just don't skip the event 'cus there is just too much fun to be had! In fact, it blows other national events (10-12 obstacles) out of the water. You see, we have plenty of time to build features prior to the event, the resort lends itself to unique features, plus we keep improving the course each year. Get a few friends together or an entire team, and we'll see you then!! Hero Challenge also benefits a local Hero firefighter Joe Tadijanac. Super guy, with a big heart and plenty of smiles to go around. Shake his hand day of...he won't miss it for the world!!
---
« Back to General