Prime Snow Conditions, Snow Tubing And Terrain Parks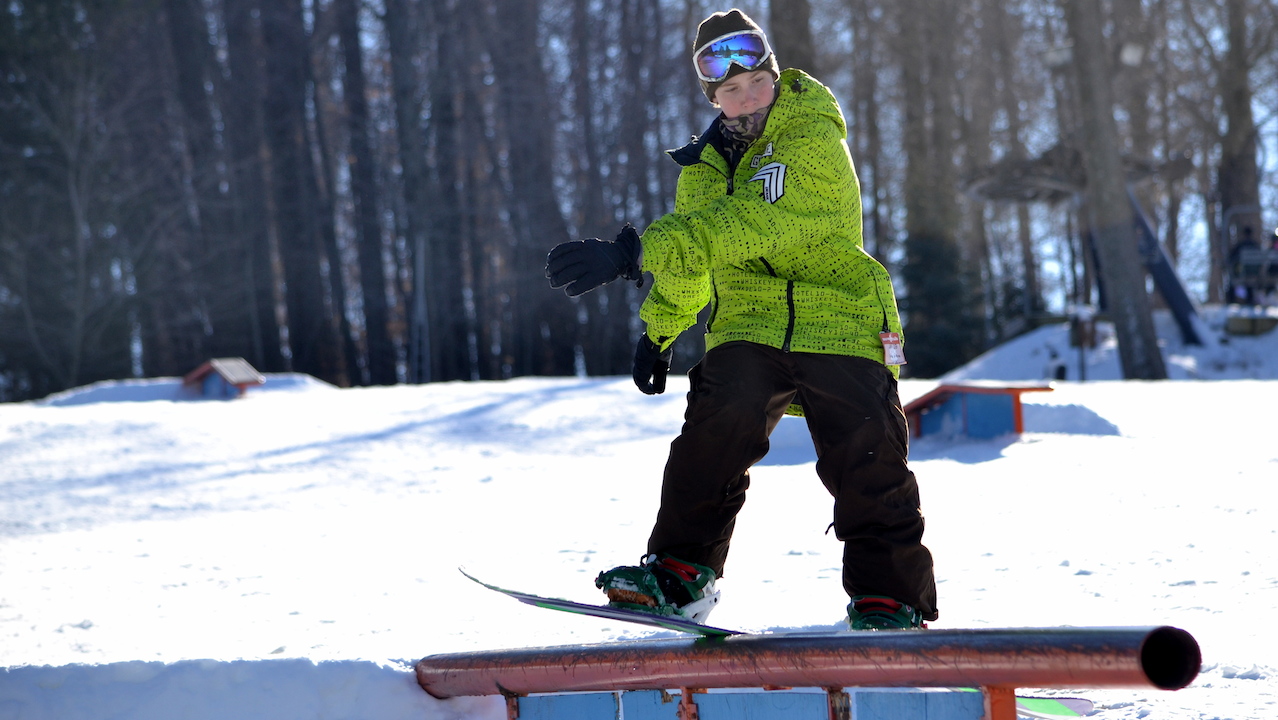 Looking out to the slopes, is it mid-January? With Snow Trails Snowmaking and Grooming Crew hard at it for the past two weeks, we have already made half as much snow as last season! The Pisten Bully Snow Cats pushed the seemingly endless piles of snow out to make for complete coverage. This along with the recent natural snowfall, and forecasted more to come, has made the entire resort a winter sports paradise! We are chalking-up our final Trail "Rustler" left to add to the list of offerings, making for 100% of Trails opening Friday, December 13th 2013 10AM- 9:30PM, along with Vertical Descent Tubing Park celebrating Opening Day 5PM- 9:30PM.
Snow Trails Terrain Park Crew is making it happen now in Alpine and Terrainasaurus Parks, working with additional snow made to construct unique jumps and place hard features, as the snowmaking campaign wraps in The Woods Terrain Park. It will be the freestyle skier and riders paradise in these progression based Parks, with Alpine and Terrainasaurus to Open tomorrow by 4PM. For details>> TheWoods.SnowTrails.com
The snowmaking system in Vertical Descent Tubing Park amassed piles of snow as tall as the Tubing Lodge itself! The same Snowmaking and Grooming Crew worked hard within each snowmaking campaign to be sure to have the needed base of snow for constructing Tubing Park lanes. These snow bumper lanes keep snow tubes sliding straight down the "Longest Tubing Lanes in Ohio," at 1,100' in total length.
We will continue snowmaking overnight, on select trails, building the base of snow to meet Snow Trails "Quality Snow Standard." A high standard we are sure to hold ourselves to and one many have come to expect and greatly appreciate. We are dedicated to offering the best skiing, snowboarding, and snow tubing conditions, for you to have a blast out here at Snow Trails!
Friday, December 13th- Friday, December 20th
Slopes- Normal Hours & Rates
Vertical Descent Tubing Park- Opening Day Hours & Rates
Saturday, December 14th & Sunday, December 15th
Slopes- Value Season Rates (Weekday Pricing for the Weekend!)
Tubing Park- Hours & Rates
Saturday, December 21st- Sunday, January 5th (plus Monday's January 20th & February 17th)
Slopes & Tubing Park- Holiday Hours & Rates
Tags:
grooming
,
hours
,
opening day
,
pisten bully
,
rates
,
skiing
,
slopes
,
snow cats
,
snow tubing
,
snowboarding
,
snowmaking
,
snowtubing
,
terrain parks
,
tubing park
,
value season
,
vertical descent tubing park
,
weekday pricing
,
winter sports
---
« Back to General