Inch of Snow an Hour, at Snow Trails!
Driving into the Possum Run Valley, home to Snow Trails Winter Resort, it becomes evident, "Winter IS Fun Here!" The temperatures are colder, the snow storms track right over us, and thanks to Snow Trails investing in state-of-the-art snowmaking technologies, the slopes are covered top-to-bottom, and will continue to be, through mid-March guaranteed! It is possible to have snow at Snow Trails, despite how soggy and brown it is at your house!
As you see with this typical weather radar view, it is snowing an-inch-an-hour here now, where just half-an-hour South it is, well, see for yourself...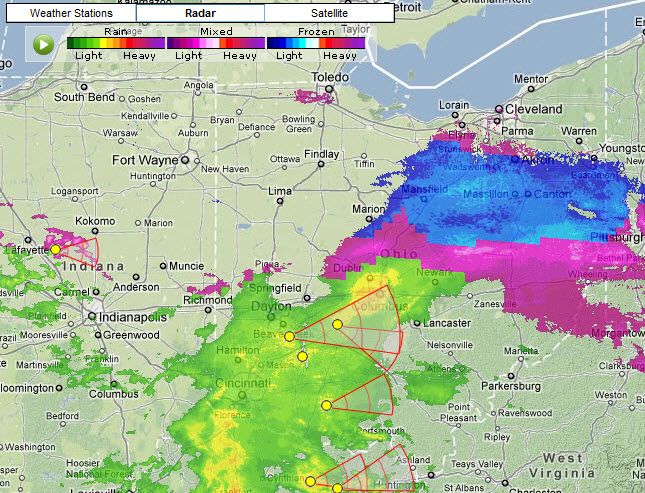 ---
« Back to General