Snowmaking at Snow Trails, Progress Is Superb!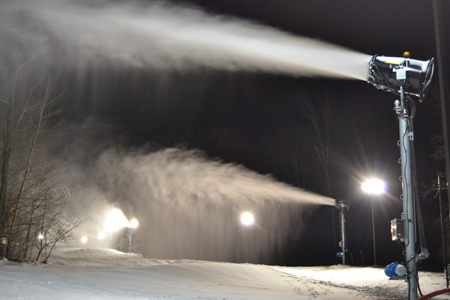 New Snow Guns on our New Timberline Trail, working well with cold temps!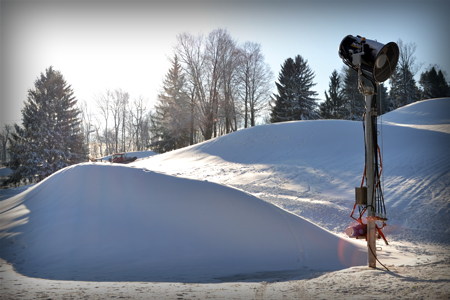 Snowmaking progress has been superb, with temperatures dipping into the teens this past weekend. We plan to continue snowmaking, when temperatures allow, in preparation for Opening Day. We see the forecast isn't looking so promising beginning tomorrow night through Thursday, so we will leave the snow in piles, being less susceptible to warmer temperatures and possibly the four letter "r" word. We will be sure, as we draw near to the weekend, to keep you updated on further progress and plans for Opening Day.
---
« Back to General