Glow Tubing 2018-2019 Season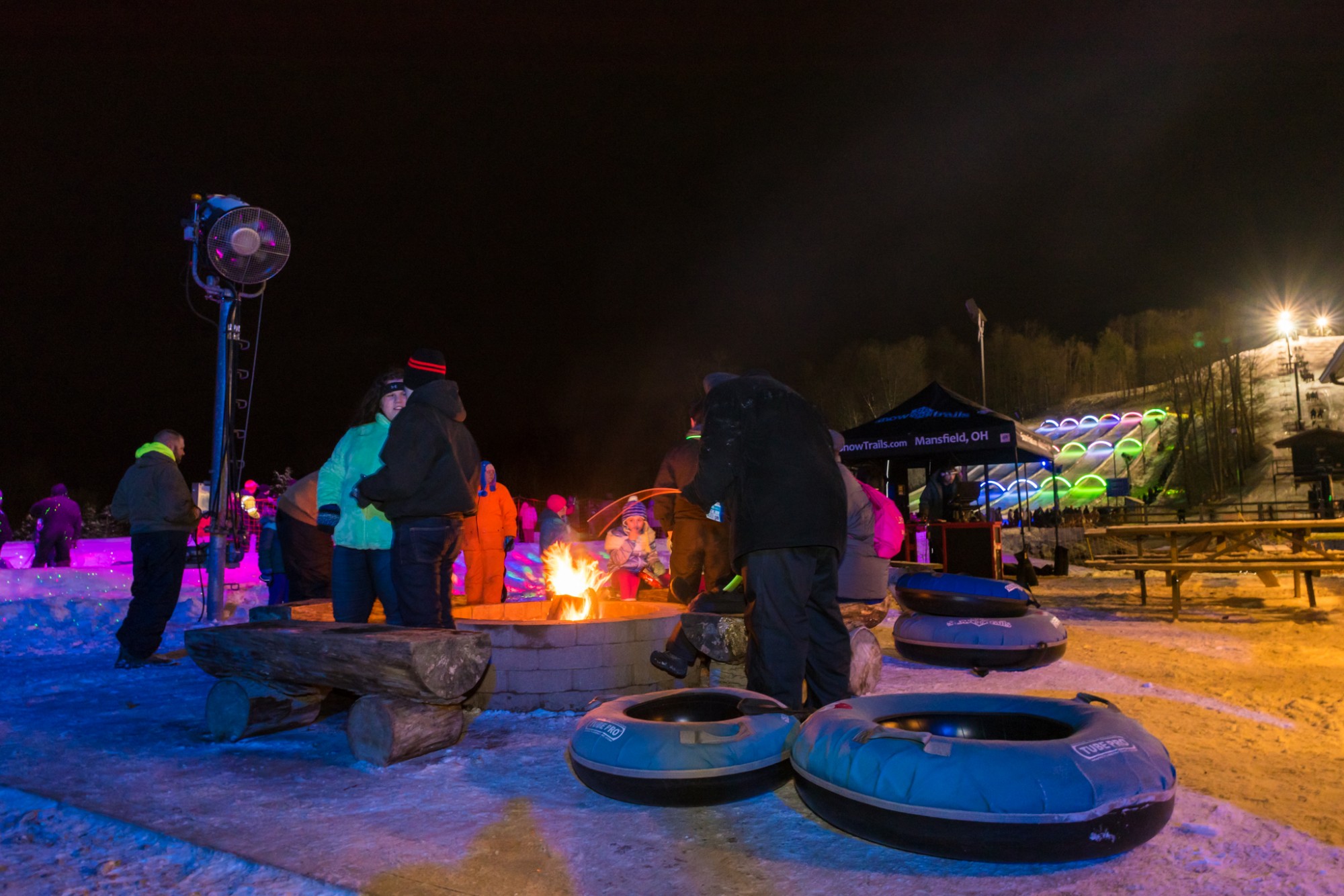 Snow Trails will host Glow Tubing Thursday- Sunday Nights at Vertical Descent Tubing Park
during the 2018-2019 Winter Season
The Latest News & Offers To Your Inbox: eNewsletter Sign-Up
Our Glow Tubing nights have been so much fun the last four seasons, we plan to offer nightly Glow Tubing each and everyday the Tubing Park is open. This is up from five weekends last season - extending the hours of fun for more guests to have a blast! A super fun and incredibly unique event for you to experience here at Vertical Descent Tubing Park at Snow Trails near Mansfield, Ohio.

BUY YOUR TUBING TICKETS ONLINE
TICKETS GO ON-SALE IN ADVANCE BEGINNING on MONDAYS Through The TWO WEEKENDS THAT FOLLOW.
SELECT PROduct to view availability. tickets do sell out.
VIEW 2HR SESSIONS AVAILABLE AND SOLD-OUT STATUS HERE:
Discounts Do Not Apply During Glow Tubing. Only 2hr Tubing Tickets Sold for Glow Tubing.
Quantity of Tubes Limited. Last ticket sold 2hrs prior to closing time. Wait times increase during peak times and on peak days.

Glow Your Way Down the Tubing Park Lanes
Array of LED Lights Illuminating the Snow Tubing Park

Glow Tubing February 2017 - Photo Gallery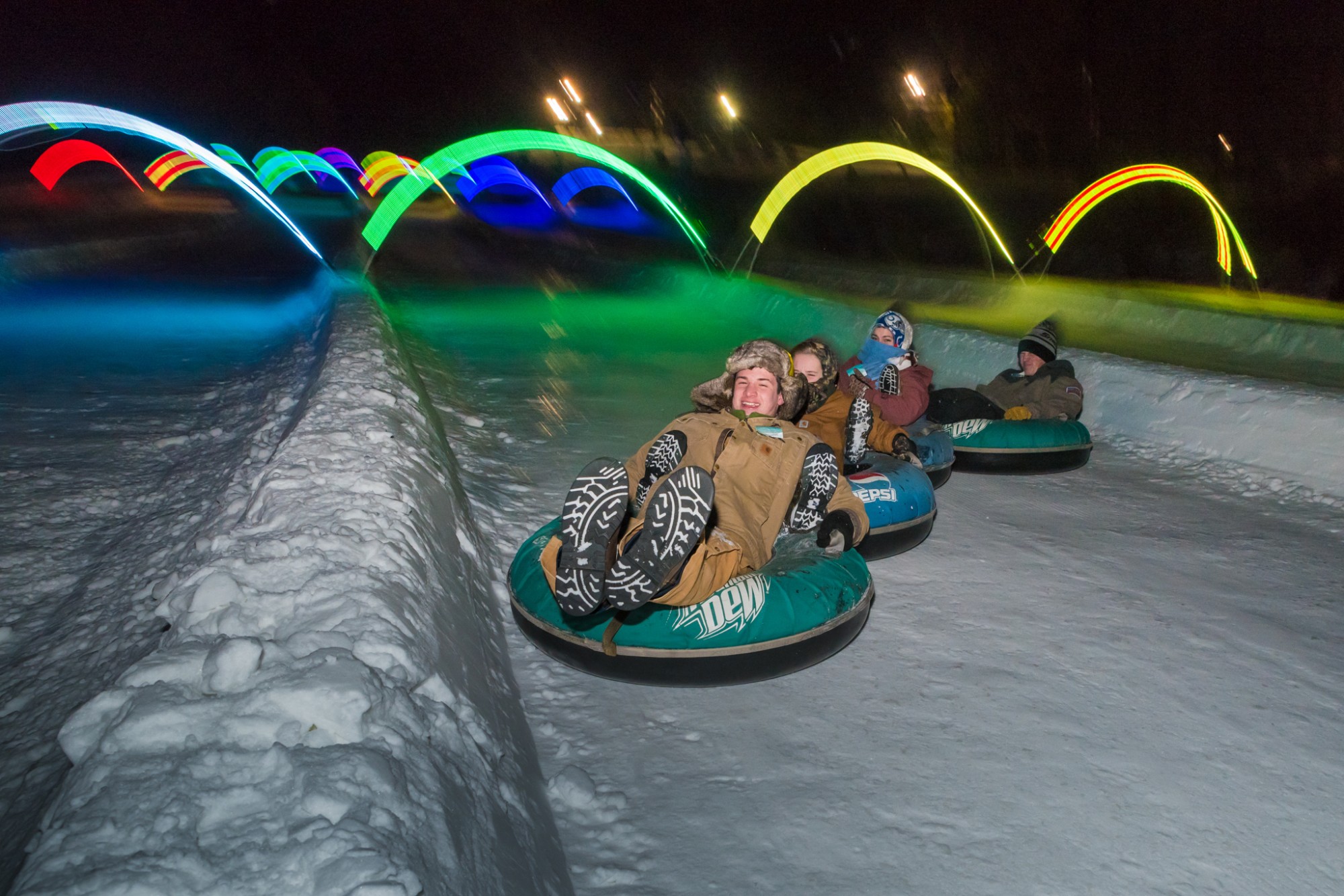 ---
« Back to Tubing