CHILDREN'S PROGRAMS
IT'S KIDS PLAY
Snow Trails is home to one of the Midwest's most comprehensive children's ski and snowboard programs. A day program offered throughout the ski season, seven days a week.
HOW IT WORKS
Reservations are required and need to be placed by 8:00PM the day before.
Available Friday's and Peak Days (Saturday, Sunday, and Monday Holidays)
Beginning Friday, December 16th 2016 and running through Sunday, March 5th 2017.
Both Polar Cubs (ages 3 and 4) and the Polar Bears (ages 5 to 9) programs include an area ticket, rental equipment, helmet, and instruction/supervision with snacks and lunch.

POLAR CUB PROGRAM: $99 per day

5 Day Package $400 (Package Savings- $95)
This daily program is designed for children ages three and four, large enough to fit children's boot size seven, potty trained, and mature enough to follow instructions. Polar Cub is similar in structure to the Polar Bear program, simply shortened.
POLAR BEAR PROGRAM: $119 per day

5 Day Package $500 (Package Savings- $95)
This daily program is designed for children ages 5 through 9. Our programs combine the fun of discovery, the challenge of trying new things, and the excitement of mastering new skills, all in a safe environment. Let your children experience the fun of skiing or snowboarding this winter. Children are led by our dynamic instructors in both outdoor and indoor activities. An Unlimited Use Pass is available for season long enjoyment for $900.

Program Hours Check-In Time

Polar Cubs
Friday 10:00AM- 2:00PM
Peak Days 9:00AM- 1:00PM
Polar Bears
Friday 10:00AM- 4:00PM
Peak Days 9:00AM- 3:00PM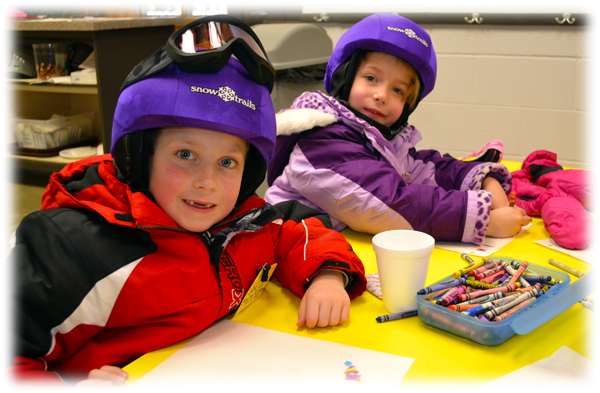 Your child begins their day with introduction and fitting to their equipment. After this is complete, their morning session begins. During this time their abilities are assessed and catered to. After lunch, the afternoon session continues, on the snow, to improve on their skills and movements introduced in the morning session. An email will be sent after your child's visit to Snow Trails detailing their progress.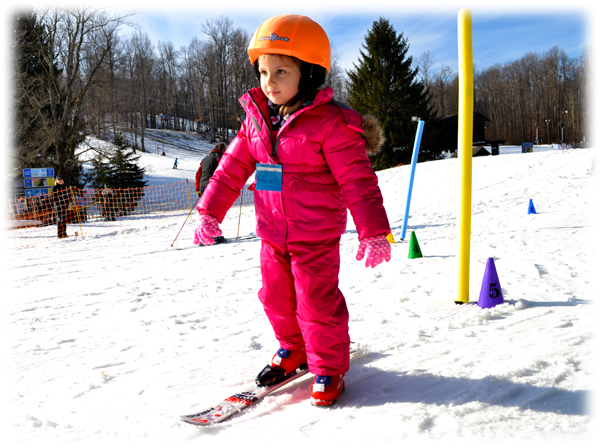 AFTERWARDS With all Children's Programs, the program ends at each designated time, but the day does not have to end for you and your youngster. The area ticket is valid for the entire day and may continue to be used, along with the rental equipment, until the resort closing time of 9:30pm.