JUNIOR RACING PROGRAM
AKA- POSSUM RUN RACING CLUB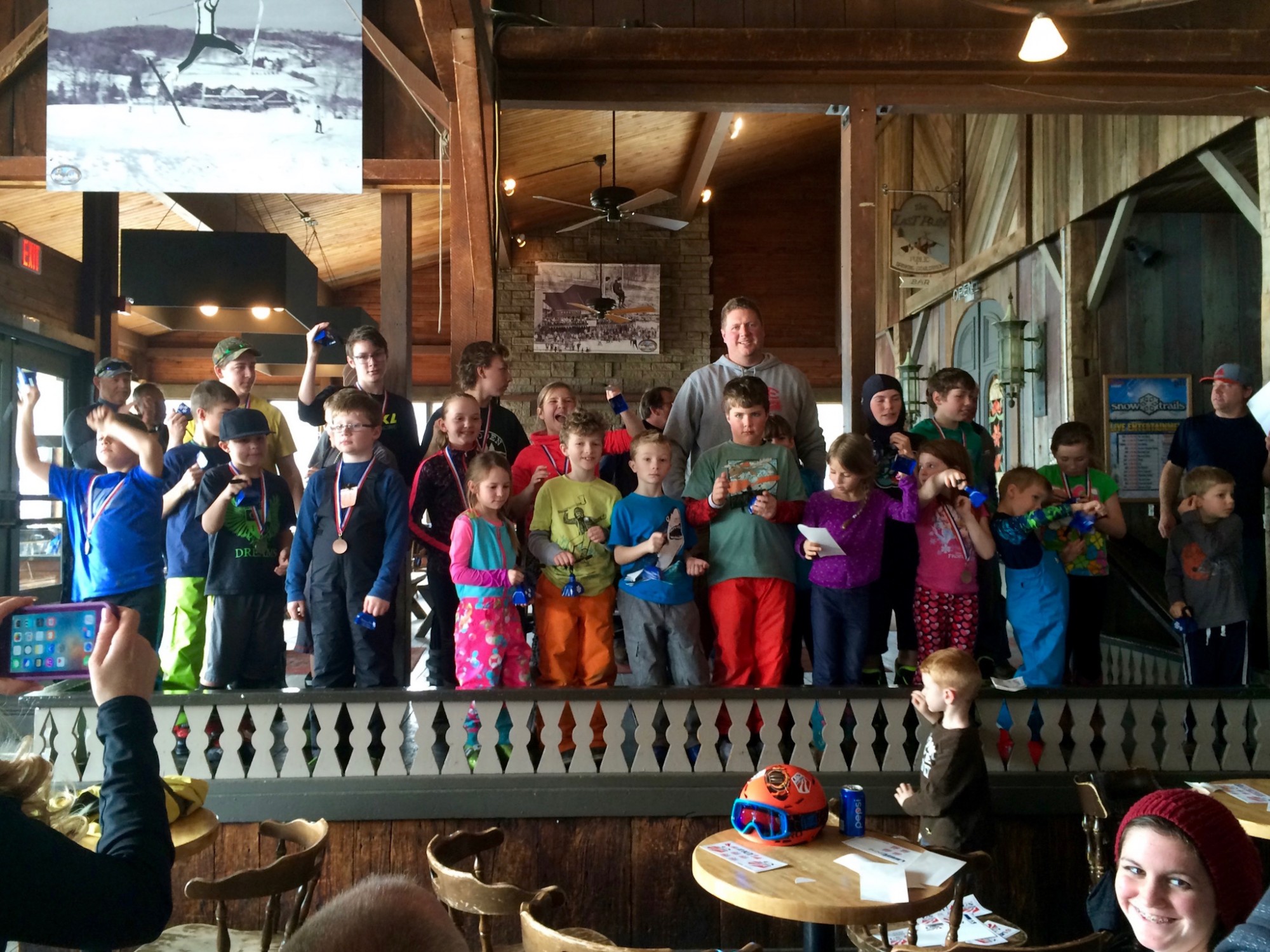 Snow Trails Racing Calendar 2017
Region 4 USSA Information & Race Schedule
All skiers between the ages of 6 and 18, of intermediate ability or better, are welcome to participate in the Snow Trails Junior Racing Program. This is a program designed to assist junior skiers in developing fundamental ski racing skills. There is no cost for the program itself, but each racer must have a valid lift ticket or pass and are responsible for providing their own equipment, clothing and transportation.
Each racer must have their parent or legal guardian complete (legibly), sign and return a release form to be eligible for participation in the program. Past participants who have previously submitted a signed release form need not provide a new one unless there has been a change in legal custody or guardianship. Children who cannot ride the chairlift by themselves must be accompanied on the lift by a responsible family member or designated adult.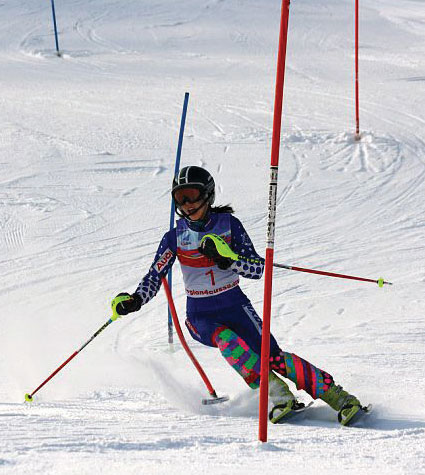 Racing practice sessions: Tuesday and Wednesday evenings from 6:00 p.m. until 8:00 p.m., weather and skiing conditions permitting.
Duffy Carto (419) 756-0078 or (419) 524-9811
Rod Staker (419) 884-3239 or (419) 524-1616
Rick Heckert (419) 756-7700

Anyone interested in USSA racing must first become a USSA member/alpine competitor by completing and submitting a USSA membership form, along with applicable dues, to the USSA. Membership forms for USSA alpine racing may be obtained at the USSA website: www.ussa.org
All USSA racing in our area is run and sanctioned by USSA Region 4, which is one of four regions in the USSA Central Division. Various classes of memberships and types of racing opportunities through USSA Region 4 may be obtained through the Region 4 website, as well as the USSA racing schedule for the upcoming year in Ohio. Information, forms and the schedule may be obtained at the Region 4 website, www.region4cussa.org
USSA ski racing in the Midwest is governed by the USSA Central Division, which is part of the USSA Rocky/Central Region. Any young racer aspiring to be in the Olympics or World Cup some day must go through the USSA system. Even if your goals are not that high, USSA racing offers the most competitive and best-officiated alpine racing in the United States, including Ohio. In fact, some of the best former and current racers on the U.S. Ski Team got their start in the Central Division, racing on hills not much bigger than Snow Trails. For information and schedules for ski racing in Michigan, Minnesota and Wisconsin, as well as other helpful links, go to the USSA Central Division website: www.ussacentral.org
While it is not mandatory to participate in USSA racing in order to participate in the Snow Trails Junior Racing program, it is strongly encouraged. Parent involvement is a must no matter what, but USSA racing provides an opportunity for parents to be more involved with their young racers, whether as spectators, volunteers or officials. We have also formed the Possum Run Racing Club, which is an official USSA ski club which USSA members who are in our junior racing program will be members of. We will schedule and run non-USSA races as well throughout the year, open to all skiers of all ages. Schedules for these races will be available at the information desk or on the Snow Trails website.