9th Annual Zozo Party
Saturday, October 29, 2016 - 7:00pm

The Zozo Party has grown in popularity, so it is only fitting to continue to keep it separate from our Snow Trails Ski Patrol Swap Weekend, hosting it as a stand alone event. This will be the 9th Annual Zozo Party at Snow Trails!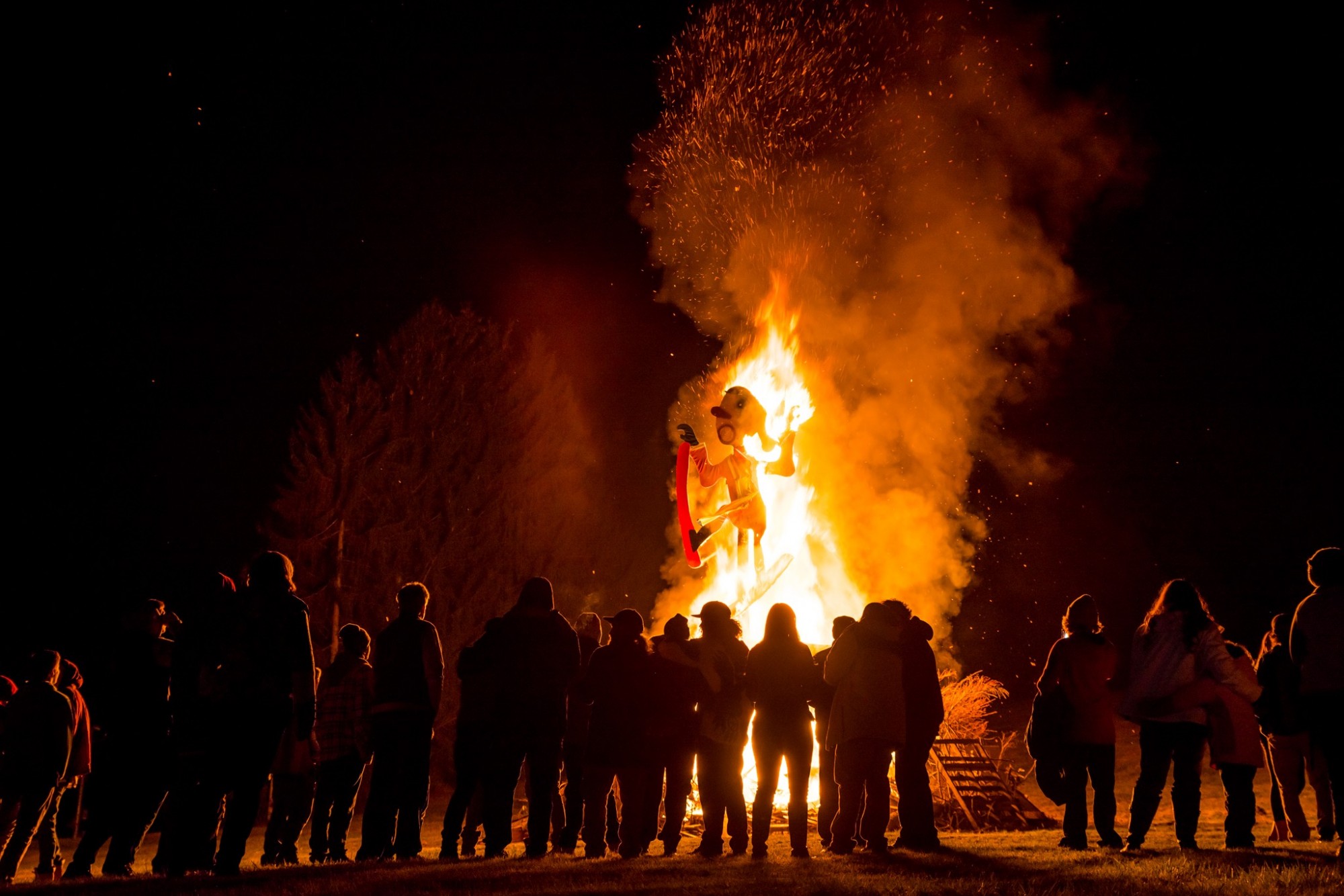 View Photo Gallery: 8th Annual Zozo Bonfire
7PM- 1AM: Party
The Buckeyes and the Tribe will be on the TV!!!
7PM- 9PM: Grilling
Ski Lodge Deck
Hot sandwiches that go great with beer!
8PM: Zozo Bonfire
Mt. Mansfield Slope
The "Burning of ZOZOBRA" is an ancient Maipoe ritual of the Argentine that is celebrated when the days grow shorter and the weather cools. The change in the climate causes the snow god Ullr to awaken from his summer slumber. In order to appease Ullr and ensure cold weather and bountiful snow, it is traditional to burn an effigy of ZOZOBRA. It is the only way to appease this ancient shepherd of snow. You won't want to miss this!!
9PM: "Xero" Band
The Snowflake Loft
Local Rock-n-Roll cover band. Formerly known as Blacksphere who played last year, with a new guitarist from Yellow #5. The party will take place in The Snowflake Loft, following the Bonfire.
21 Years of age and older in The Snowflake Loft post bonfire, unless accompanied by an adult.
No Cover Charge!!!! Nada!! Zilch!! $0!! Free!! Get Here!!
« Back to Calendar