Season Pass Sale Ends September 30th
Tuesday, September 30, 2014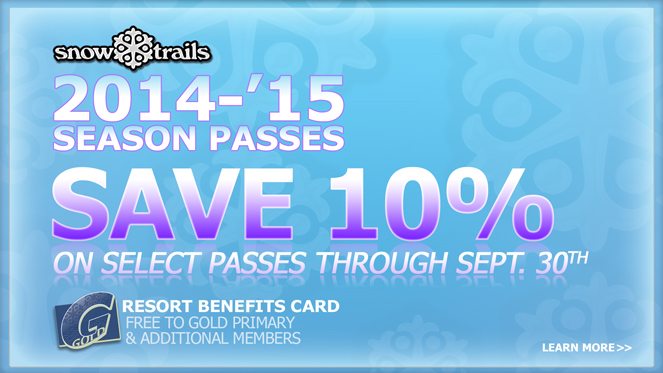 Save 10% on select 2014-'15 Snow Trails Season Passes through September 30th!
A great option is a Snow Trails Standard Pass allowing lift and slope access, without blackout dates, all season long! The only requirement is to obtain a lift ticket upon each visit.
If you're looking for the best Season Pass around, you'll find a Snow Trails Gold Pass is the way to go! Skip the ticket window and go straight to the slopes, with this wearable pass! Plus, we package a valuable Resort Benefits Card with each Gold Primary and Additional Pass, for you to enjoy perks across the resort!
« Back to Calendar