Oktoberfest at Snow Trails
Saturday, October 19, 2013 - 4:00pm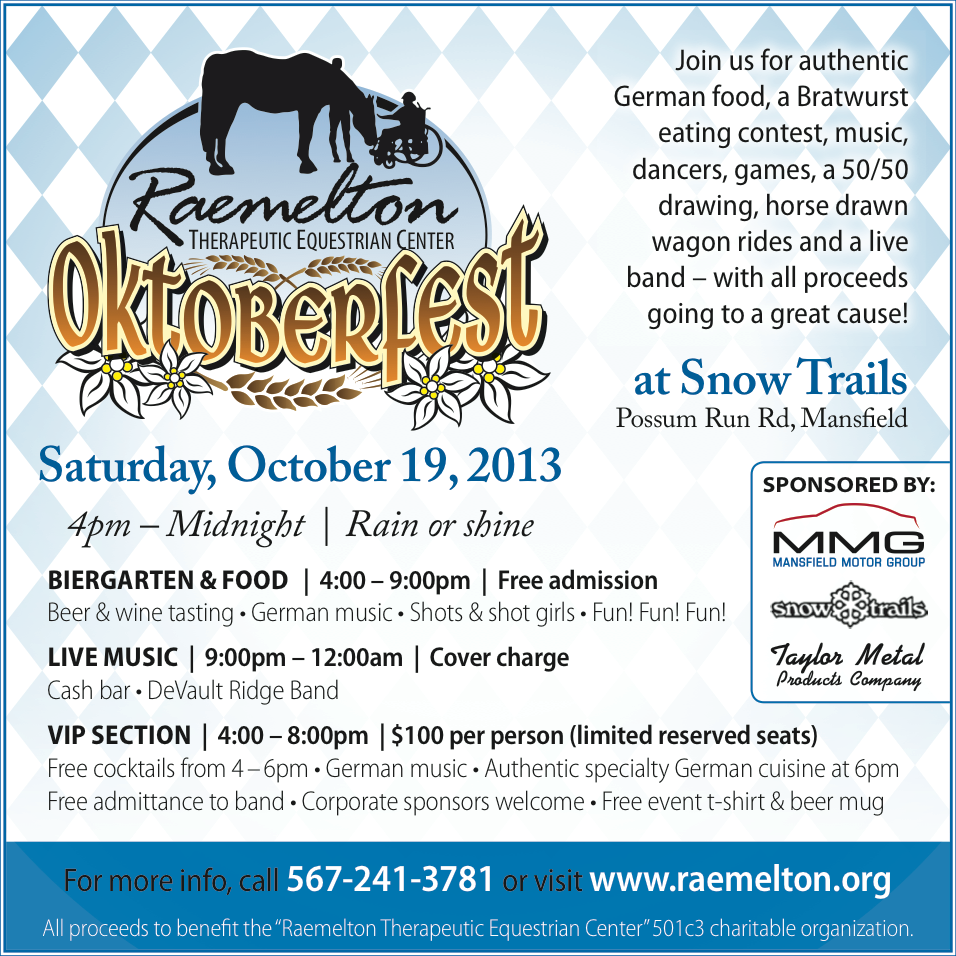 Raemelton Therapeutic Equestrian Center has planned for Oktoberfest from 4 p.m. to midnight on Oct. 19 at Snow Trails on Possum Run Road.
All proceeds benefit the Raemelton Therapeutic Equestrian Center on Trimble Road.
There will be a bratwurst-eating contest, games, music, dancers, a 50/50 drawing, horse-drawn wagon rides and a live band.
Admission to the Biergarten is free. It will be open 4 to 9 p.m. and will include beer and wine tasting, German music and more.
The DeVault Ridge Band will play 9 p.m. until midnight. There is a cover charge.
There will be a VIP section from 4 to 8 p.m. with $100 per person charged and limited reserved seating. This VIP section includes beer and wine tasting, free cocktails, German music, authentic specialty German cuisine and free admission to the band.
« Back to Calendar