Steezin For A Reason
Saturday, March 3, 2012 - 1:00pm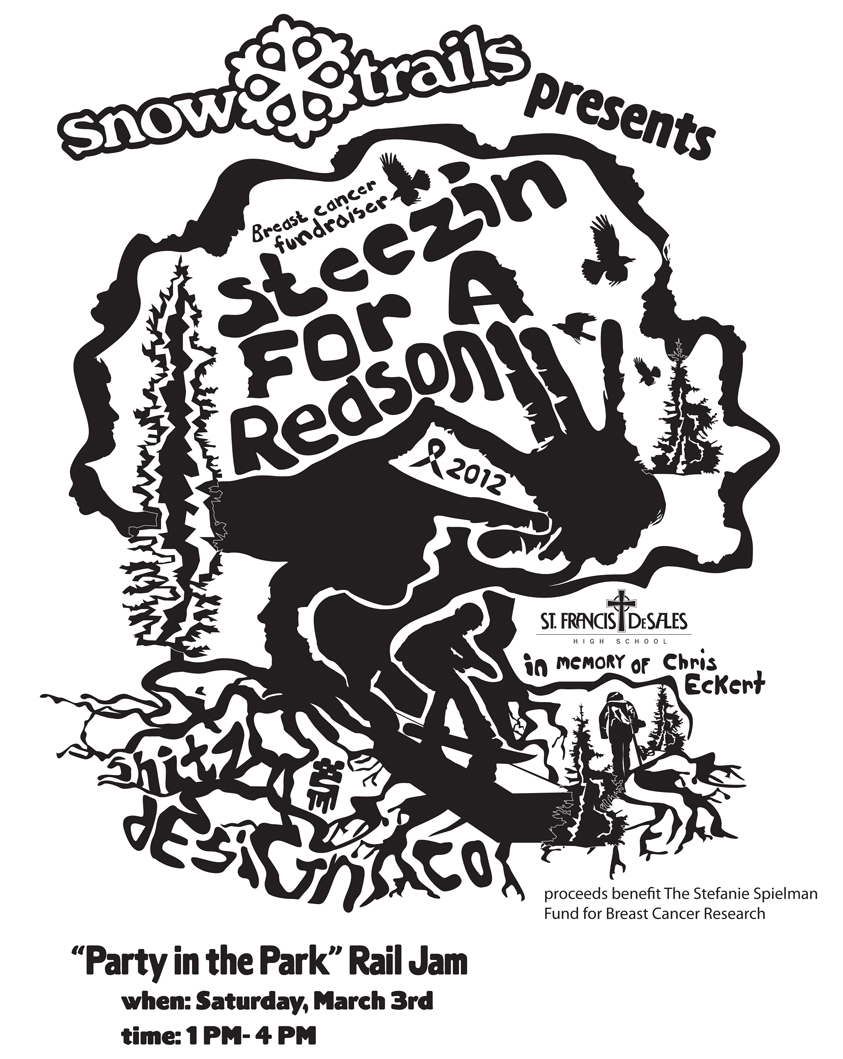 Steezin For A Reason is a slopestyle competition in a Jam format, also with DJ and food so come out and just chill even if you don't plan to ride. It will be held March 3rd from 1PM- 4PM. If you compete you get a free T-shirt! and there will be some pretty sick prizes. There will also be a raffle so non-riders can win too! T-shirts will be sold at the event, for $10. All proceeds go to a local charity.
1PM - The Woods Terrain Park
OPEN TO THE PUBLIC
Register at Snow Trails Information Desk
You don't Have to session the park to come-out and join-in this great cause!
Sign-up at Guest Services: $10 per person
Snow Trails will donate all proceeds to benefit:
The Stefanie Spielman Fund for Breast Cancer Research

Included w/Entry Fee:
Prize Raffle Ticket
Food Included: Burger, Chips, and Drink
Party Pad: DJ Music and Shenanigans
Free White T-Shirt for Jam Session participants ($5 extra for Tie-Dye)
Jam Session: Show-off your stuff, in a Judge Free Environment!
If participating in Jam Session: Helmet and Signed Waiver Mandatory
Download: Minors must have a WAIVER signed by a parent or guardian.
Benefit T-Shirts Available Day of Event: White $10 - Tie-Dye $15
St. Francis DeSales High School Fundraiser Video by: Gian Carlo Di Michealangelo
« Back to Calendar