Snow Trails 50th Celebration
Saturday, January 29, 2011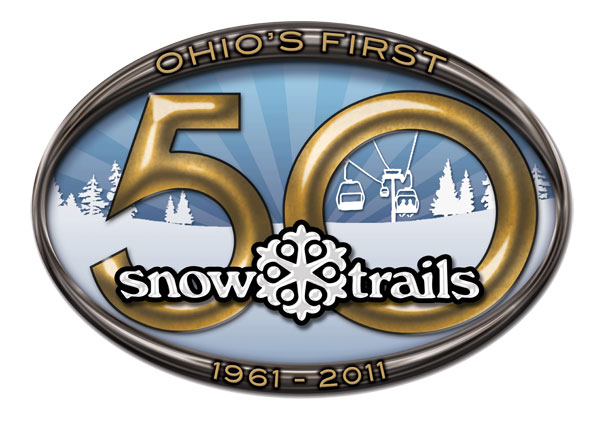 This will be our HUGE CELEBRATION, complete with on-snow games and events, snow and ice sculptures, fireworks, and more! Come Celebrate 50 years of winter fun at Snow Trails!
Open to the Public!
Prizes for All Participants!
Schedule of events:
9AM- Slopes and Tubing open

12PM- Best Retro/Throw-Back Outfit Judging:
Contestants meet outside on Lodge Deck
All "Retro Outfit" Participants receive One Lift Ticket- Valid 1/30/11- 3/15/11
Definition of Retro:
Try to get items at least 20 years old
Other Prize categories:
Oldest Snow Trails Lift Ticket - Oldest Snow Trails Season Pass
Longest Skis - Oldest Skis - Oldest Snowboard

1PM- 50th Celebration Giant Slalom Race
Special division for 200cm or longer straight skis!
Contestants encouraged to wear Retro Outfit with straight skis!

3PM- Biathlon and Tug-A-War
On-snow at the base of Mt. Mansfield

5PM- Photo opportunity
For all contestant winners and guests in Retro Outfits! On-stage in The Snowflake Loft

6PM- Special 50th Presentation
The Snowflake Loft, with NSAA (National Ski Areas Association) President Michael Berry helping to honor Snow Trails and Owner/General Manager Dave Carto.
7PM- Outdoor Activities Begin
Rail Jam-
Features set-up on our Mt. Mansfield Slope, including Hummer H1 Rail, Round Rail, and two box features
DJ-
Set-up at base of Mt. Mansfield, spinning favorite party tunes
"The Going"
from Columbus, in The Snowflake Loft 21 & Up
9:30pm- Slopes close
10PM- Fireworks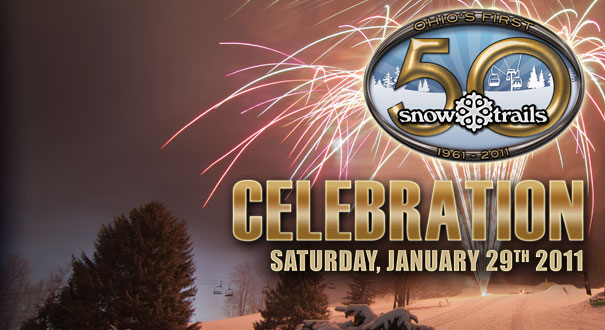 After the slopes close we will light-up the night sky, reflecting brilliant colors across the white snow! Don't miss this spectacular event taking place on our Mt. Mansfield Slope!
10:30PM- Outdoor activities conclude
"The Going" continues in The Snowflake Loft 21 & Up

12:00AM - Tubing Park closes
« Back to Calendar