Living The Story
Saturday, November 13, 2010 - 4:00pm

THIS IS A FREE EVENT!
BRAND NEW to Snow Trails this pre-season! We're building excitement and anticipation for the coming season! A night for all to enjoy our lodge atmosphere, along side friends and family, during a special educational seminar with Dr. Hurst (Member of US SKI TEAM Physician pool) and avid skier himself, plus food and beverage hour, culminating on-screen with an exclusive movie premiere of "The Story!" This event is FREE and open to the public, so be sure to invite a guest or two for a night out with you! A selection of food and drinks will be provided. The Last Run Bar will be open throughout the evening.
RSVP The first 200 to complete this RSVP, print the email confirmation, and redeem the night of the event, will receive a FREE GIFT! CLICK HERE for a quick questionnaire. We appreciate you taking a moment to let us know a few things about yourself, so we can better tailor your experience for the evening and the special offers we can provide to you.
4PM
Last Run Bar Opens
5PM- 6PM
Living The Story- Educational Seminar
by Dr. Hurst (Member of US Ski Team Physician Pool)
special thanks to Joint Implant Surgeons. INc. New Albany, OH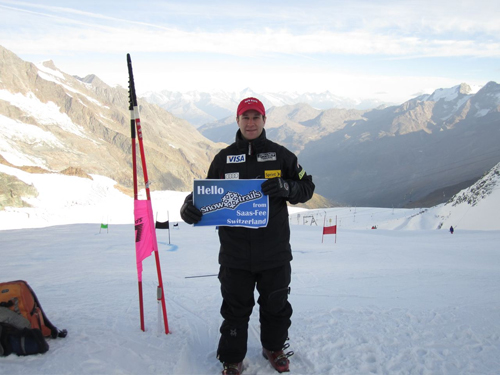 Dr. Hurst just finished helping to set-up the US Ski Team practice course.
October 12th, 2010 Saas-Fee, Switzerland
Dr. Jason Hurst is a sports medicine orthopaedic surgeon with Joint Implant Surgeons. He started the Joint Preservation Institute at Joint Implant Surgeons in 2008. His clinical focus is treating injuries to the knee, hip, and shoulder as well as injury prevention. He is an active member of the physician pool for the U.S. Ski and Snow Board Association (USSA) and is specifically assigned to the U.S. Women's alpine ski team. He has covered the USSA skiers in Vail, Beaver Creek, Copper Mountain, Loveland Pass, Chile, and most recently Saas-Fee, Switzerland. Dr. Hurst will share his knowledge on preventative practices, conditioning, and medical care to help keep you active and healthy while skiing and snowboarding here at Snow Trails this winter season.
6PM- 7PM

Ohio Wine's- more than just a tasting!
Meat & Cheese trays provided by: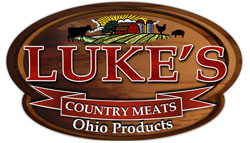 518 Mansfield-Lucas Rd
Mansfield, Ohio 44907
A selection of tasty Hors d'oeurves provided by:


& POPCORN for the movie...

7PM
Trailer for The Story - Short Version from The Ski Channel on Vimeo.
It is through enlightening experiences and dimensional characters that the tale of skiing is told; "The Story" travels around the world and delves into the lives that built and continue to build the great American pastime and sport of skiing. Unlike any other ski movie, "The Story" reveals the untold tale - the greater legend told through the intimate words and skiing of the films' respective stars. The films' true stars are the heart-wrenching accounts and awe-inspiring skiing of Bode Miller, Lindsey Vonn, Bobby Brown, Mike Douglas, Eric Pollard, Chris Benchetler, Chris Davenport, Kristi Leskinen, Zack & Reggie Crist, Willie Bogner, and other mountain luminaries. Through epic skiing, snowboarding, river surfing and unimaginable variations of human flight, the new High Definition film showcases the insatiable hunger and the intangible feeling that drives the people who are the pillars of mountain sports.
Shot on location in Mt Everest, Nepal; Antarctica; Las Leñas, Argentina; Portillo, Chile; Whistler, BC; Haines, AK; Jackson Hole, WY; Snowbird, UT; Lake Tahoe; Mammoth, CA; Utah backcountry; Wasatch backcountry; Vail, CO, and snowy locations across the globe, this film is the perfect prelude to winter. "The Story" documents some of the world's best skiing and the lives that have impacted (and been impacted by) the sport. This is "The Story" that has yet to be told.
« Back to Calendar