Snowmaking This Week: Opening Day Projected
December 6, 2016
This time of the year is always crazy fun and exciting! Plans are set for our first snowmaking campaign to begin this Wednesday night. We are "projecting" Opening Day for our 56th winter season to be this Sunday, December 11th 9AM- 9:30PM, holding normal Weekday hours beginning Monday, December 12th 10AM- 9:30PM.
Look for an "Official Announcement" to be made by Noon this Friday- please check back for updates. We will offer an Opening Day Lift Ticket Special for multiple slopes and even Terrain Park features built in The Woods Terrain Park. It has been too quiet around here - we miss you - and are about to do something about it!!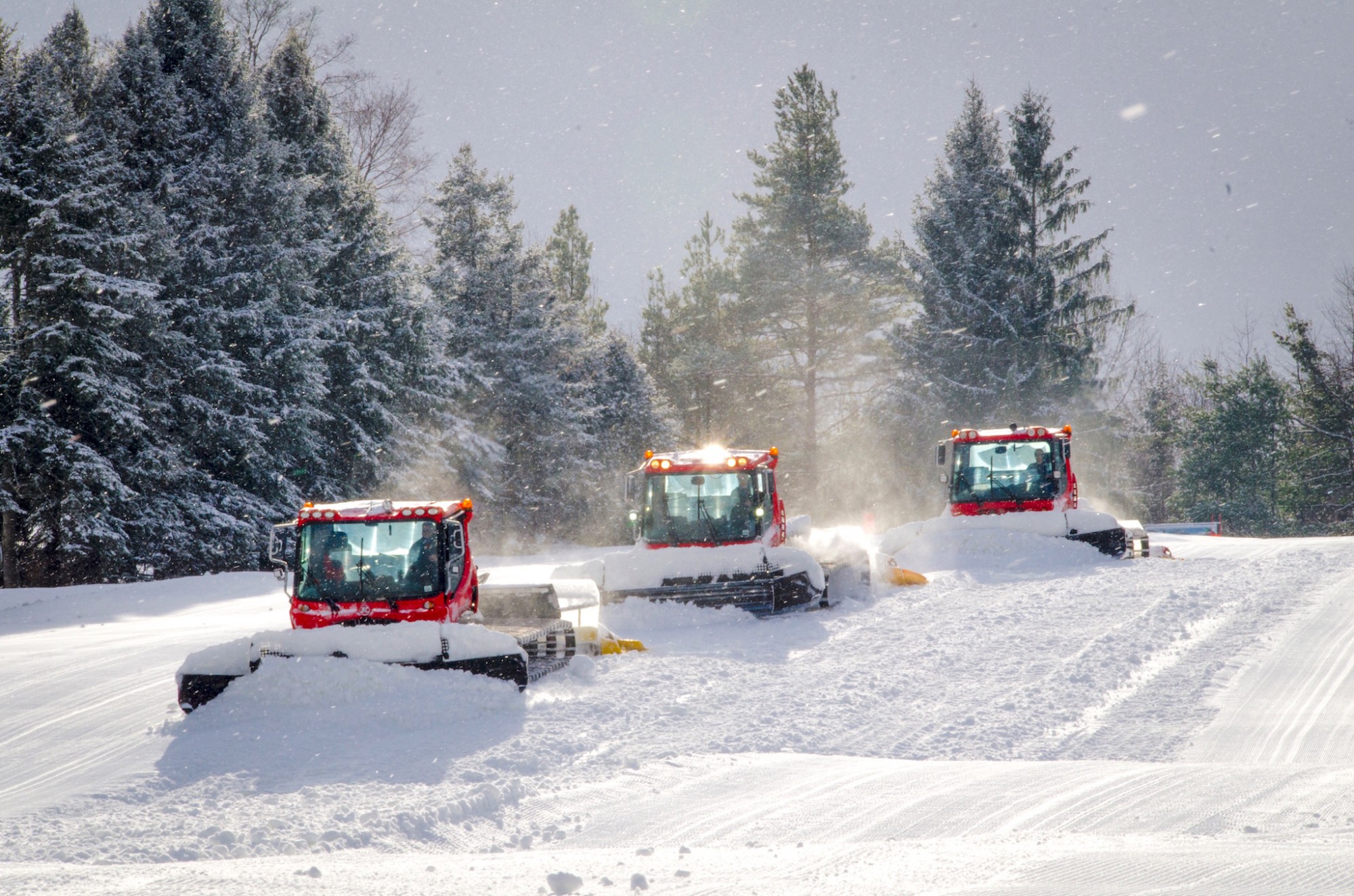 The weather forecast is looking promising for a great snowmaking campaign. We are pumped to see some round-the-clock snowmaking daytime temps late this week too! Our Snow Trails Crew will be out on their snow gun rounds to keep them producing quality snow throughout the campaign. Then, into the Snow Cat Groomers they will go to push and shape the slopes with a final fresh groom of corduroy to welcome you out!

The Crew will start by firing-up Snow Trails Cooling Tower a few days ahead-of-time, which cycles water in our snowmaking pond to cool prep the water. Between now and time for snowmaking the Tower will cool the water by about 20 degrees. The colder the water going out to the guns the less cure time - time it takes for the fine particles of water being shot into the air to freeze into a snowflake - producing better snow and more of it!

We are projecting Opening Day for the 11th Season at Vertical Descent Tubing Park to be Saturday, December 17th at 9AM. Look for an "Official Announcement" to be made by Noon Thursday, December 15th. We will need an additional handful of snowmaking nights to build the needed base of snow in the tubing park, necessary to then build the lanes of snow on-top. If we are able to make snow round-the-clock it will speed-up this process.

We hope you will come on out and celebrate with snowmaking in action as you party with us to the reggae sounds of The Ark Band this Saturday in The Snowflake Loft at Snow Trails. Doors open at 7PM.

Official Opening Day Announcement to come, please check-back.
News Archive
Related Topics
« Back to News