Snow Trails Plans Strong Finish
March 1, 2016
We are all happy to know another winter weather cycle will lead us into a great weekend! It is fantastic to have a forecast calling for another two to five inches of snow late this week and moderate temps in the 30's and 40's for the weekend. The base of snow is still holding at up to 28" and the plan each season is to offer Skiing, Snowboarding, and Snow Tubing through mid-March. Check-out Snow Trails Snow Report for details.
Our friendly Snow Sports Instructors are still here to offer you and your family daily Group and Private Lessons, now through the end of this season. Children's Programs for those 3- 9 years old will be offered through March 6th - Register Here. Be sure to keep our End of Season Party Weekend of March 12th & 13th on your calendar too!
El Niño is going to be long gone next season, hopefully not to return for many years to come! Historically, one in the "very strong" category like this season is extremely rare. We can all be thankful for that!!
Our Team here at Snow Trails sure appreciates you, our passholders and day ticket guests. Many of you have had such kind words to say. Thank you!! We could not be more happy to provide you with winter fun in Ohio!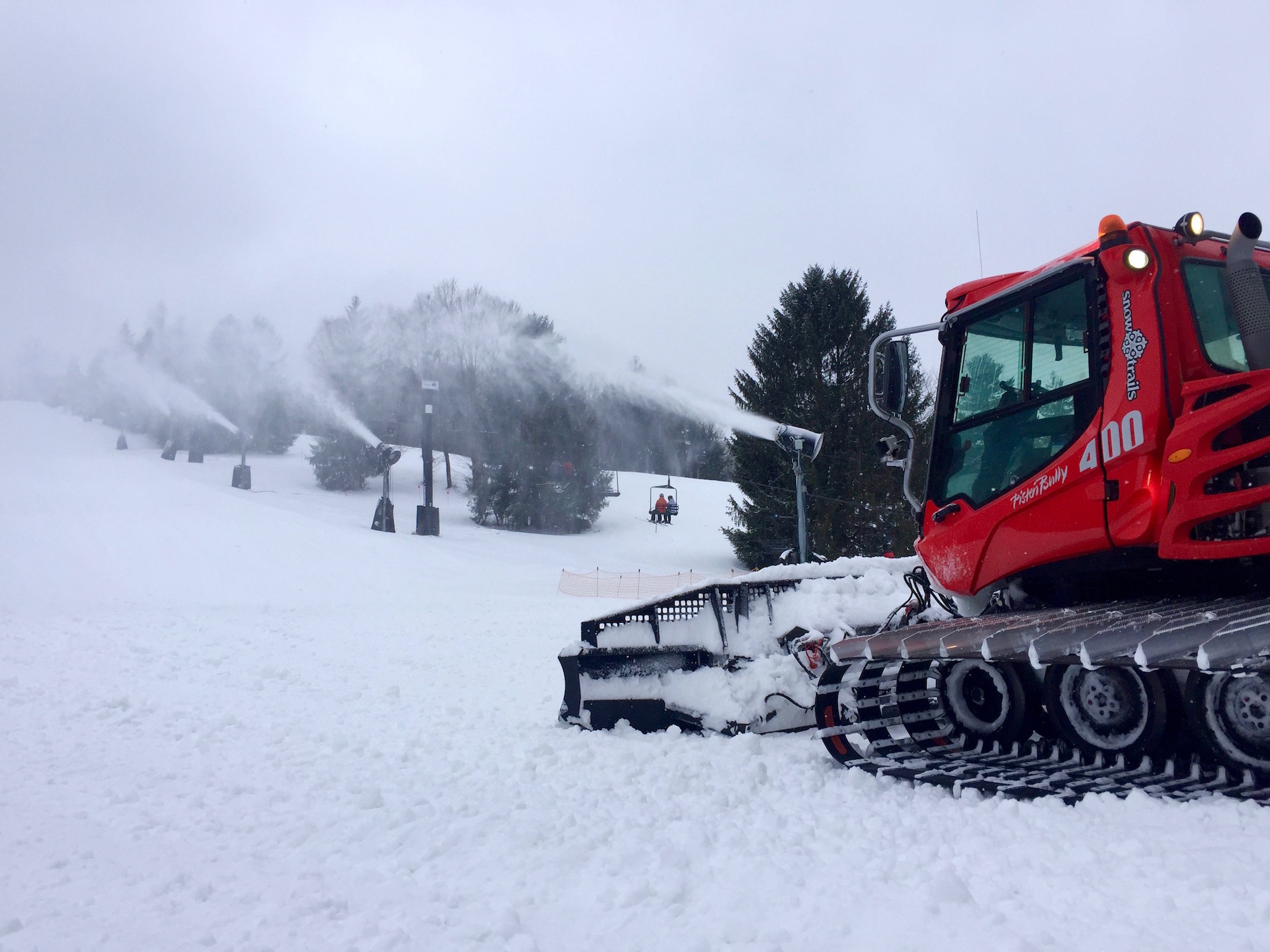 We held our own in one of the most trying winter weather roller coasters we've seen in years! Making snow as soon as we could and continuing campaigns clear into February. Snow Trails Crews continued to work round-the-clock to keep the slopes and tubing park in the best form, and for the better part of the season were able to deliver.
Stay tuned as weather and resort traffic will help us to determine how the coming week will play out. All is subject to change, given the current forecast for a serious warm-up, so please check-back daily to Snow Trails Snow Report for the latest Chairlift and Trail, plus Snow Tubing Park availability.
If you are in an Alpine Discovery Group/Club with a Super Flex Pass, you'll want to know about Spring Bonus! If you are not a Season Passholder to Snow Trails, Ski FREE the rest of this Season... learn how with a Snow Trails maXpass!! Already a Snow Trails Season Passholder? Save 25% on a Snow Trails 2016-'17 Season Pass!
« Back to News